Dear Bobcat parent and family members,
What a weekend! We had parents and family all over the Gallatin Valley and in every corner of campus all weekend. We had over 1,400 individual family members join us -- probably the largest P&FW in the history of MSU. Kudos to Erin Macdonald Peck and the entire crew in the Office of the Dean of Students for organizing and hosting a terrific weekend!
While last week was all about reconnecting with parents and family members, this week is about our alumni returning to campus. It's Homecoming Week, and we're welcoming back our alums for a week of great activities. This year's theme is "The Future is Now," and Montana State University will celebrate with events for students, alumni and the Bozeman community. Many events are free and open to the public.
We'll kick things off this evening by lighting the college "M" on Mount Baldy. Tomorrow, Oct. 5, at 11 a.m., we'll have a ribbon cutting to mark the completion of the renovated student memorial on the MSU campus. The student memorial is a public space for MSU students, staff, faculty and community members to remember and honor students we have lost while they were enrolled here at MSU. The space is designed to promote healing, wellness, remembrance and hope for all. At the ribbon cutting, we'll recognize the ASMSU student leaders who made the renovation possible, as well as Vice President of Administration and Finance Terry Leist, President Waded Cruzado, and three very special parents who contributed to the project.
If you're in town, you won't want to miss the annual Homecoming Pep Rally downtown on Friday, Oct. 7, at 6 p.m. And our campus and Bozeman communities alike relish the tradition of the Saturday morning Homecoming parade held on Main Street, which rallies fans for the afternoon football game. The Bobcats will face the Idaho State Bengals with a 2 p.m. kickoff.
There are many other activities and events during Homecoming Week just for students. At all times of the year, we want students to take care and be safe while socializing, whether on campus or off. Unfortunately, a few students over the years have made bad decisions during Homecoming Week, resulting in violations of campus policies regarding alcohol and drug use or other campus rules.
With this in mind, it seems like an excellent opportunity to mention MSU's Code of Student Conduct, which includes our drug and alcohol policies. If you're unfamiliar with the Code or haven't discussed it with your student, I'd encourage you to start these conversations.
In my Sept. 15 email message, I introduced the concept of "emerging adulthood." The college experience can influence and facilitate this transition into early adulthood, including a better understanding of various rights and responsibilities. MSU students enjoy a number of adult rights, such as due process and the freedoms of speech, press and assembly, to name a few. On campus we work to balance these rights with adult responsibilities, which are outlined in our Code of Student Conduct.
The legal relationship between students and institutions of higher learning has evolved significantly in the last 60 years. Originally known as In Loco Parentis -- Latin for "in the place of the parent" -- this legal relationship placed parental controls in the hands of campus officials to discipline students with absolute authority.
The major shift in how colleges and universities worked with students came during the 1960s, after the landmark legal ruling in Dixon v. Alabama State Board of Education, 294 F.2d 150 (5th Cir. 1961). Before the Dixon case, college students were legally seen as children without adult rights as protected by the U.S. Constitution. That means colleges could summarily discipline students without any notice of wrongdoing or an administrative hearing where students could explain their side of the story to an impartial decision-maker.
The Dixon decision profoundly changed how colleges and universities treated students with alleged conduct violations and how they oversaw and managed student activities on and off-campus. You can read more about the Dixon case and its impact on In Loco Parentis in this article on the SUNY website.
Why share this legal history about student conduct codes? I want you to understand how we work with your student at MSU, especially regarding our expectations for them adhering to campus policies regarding alcohol and drug use, academic misconduct, and other campus rules.
In addition to the Know Your Code webpage, we communicate with students through flyers, emails and the new navMSU app to convey their rights and responsibilities while at MSU.
Warm regards,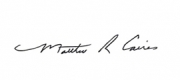 Matthew R. Caires
Dean of Students
P.S. For Bobcat families in the Menlo Park, California, area, you're invited to learn about MSU's multifaceted entrepreneurial ecosystem on Wednesday evening, Oct. 12. Join MSU alumni and friends, for a panel discussion with JJCBE Dean Dan Miller and other faculty and staff members. For details about the event at BootUP World and to RSVP, click here.