Dear Bobcat parent and family members,
Most of my emails to you provide information to keep you in the loop about approaching deadlines students will face or events, services and programs available to them. However, I occasionally write about topics related to college students' transition to adulthood. Today, I want to share how college changes a student's relationships with their parents. I think this topic may be timely for many of you as you navigate a range of emotions with your student(s) being away from home.
Most students at MSU are between 18 and 25 years old -- a time of "emerging adulthood," a term coined by one of my favorite authors, Jeffrey Arnett. Dr. Arnett describes this distinct period in a young person's life as dynamic and fluid:
"Having left the dependency of childhood and adolescence and having not yet entered the enduring responsibilities that are normative in adulthood, emerging adults often explore a variety of possible life directions in love, work, and worldviews. Emerging adulthood is a time of life when many different directions remain possible, when little about the future has been decided for certain, when the scope of independent exploration of life's possibilities is greater for most people than it will be at any other period of the life course."

His seminal article on this topic was published in American Psychologist in 2000 and is still very relevant today. I encourage you to check it out.
One area of significant development that occurs during emerging adulthood is the student's relationship with parents and family members. The good news is that research has shown that parent and child relationships often improve during their college years. There are many factors in play here, and this article in The Atlantic does a great job of describing them. This article also notes that it's important for parents to evolve along with their children. Instead of being authoritative figures and problem-solvers, parents need to transition into the role of advisor to support their children as they begin to chart their own paths.
Another area that develops during emerging adulthood is recognizing when you need help and having the maturity to seek assistance. September is Suicide Prevention Month, and President Cruzado sent a communication to all students on Sept. 1, letting them know that our campus community is here to support them. The email also provided students with information about the many resources available on campus. Please read this communication so that you're also aware of the resources available to students.
In July, the state launched the Montana 988 Suicide Prevention and Mental Health Crisis Lifeline. Montana 988 is part of the National 988 Suicide and Crisis Lifeline network of over 200 local, independent crisis centers. These organizations help people in mental health-related distress or experiencing a suicidal crisis 24 hours a day, seven days a week, across the U.S.
MSU is partnering with the governor's office, Department of Public Health and Human Services officials, and mental health and crisis lifeline experts to promote Montana 988. Promotional materials included posters designed by MSU art and graphic design students as part of a yearlong project. Representatives from the governor's office chose 11 designs from 90 student designs to illustrate suicide awareness and prevention. We're honored by this opportunity for our talented students to help spread the word about this crucial new resource.
If you are ever concerned for your student, do not hesitate to submit a CARE Referral through the Office of the Dean of Students. We encourage students, faculty, and staff to submit CARE Referrals when they are worried about the well-being and safety of a peer or anyone else on campus. The CARE Referral provides a way for university community members, including parents and families, to express concern about a person by submitting an online form and connecting them to resources.
Another vital self-care resource is the annual flu shot. MSU Student Health Partners has walk-up flu vaccine clinics scheduled from 10 a.m. to 3 p.m. on Sept. 27, Oct. 12 and Oct. 20 in tents outside of the Swingle Health Building and on Nov. 9 in SUB 233. If students can't make it to a walk-up clinic, they can call 406-994-2311 to schedule a flu vaccine appointment. Please encourage your student to get a flu shot this year.
Finally, don't forget to register for the 2022 Parent and Family Weekend, which is scheduled for Sept. 30 through Oct. 2. Many fun events are planned, including a reception, Bobcat Parent and Family Brunch, Parent and Family Tailgate and the football game against UC Davis. For more information and to register, visit the 2022 Parent and Family Weekend webpage. Hope to see you there!
Warm regards,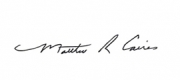 Matthew R. Caires
Dean of Students