Women's Faculty Caucus Distinguished Mentor Award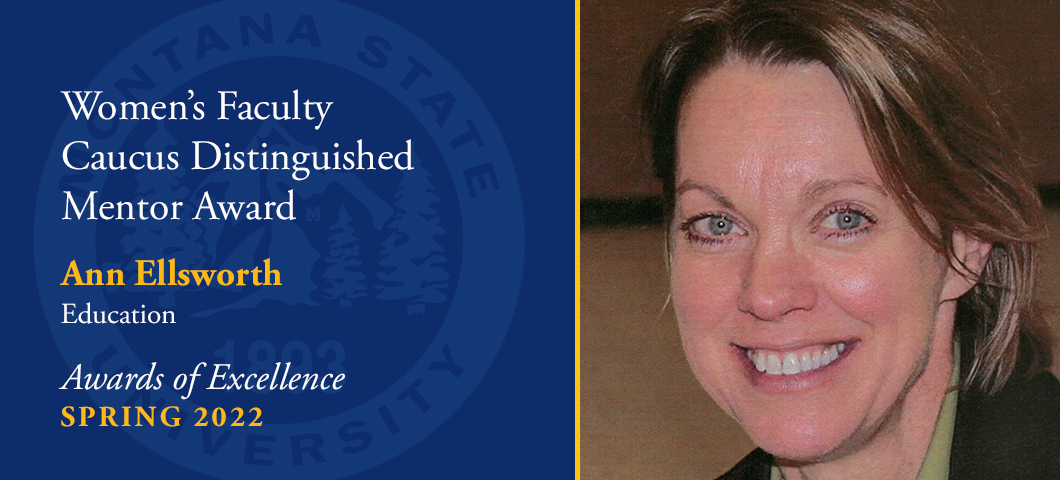 Ann Ellsworth
Ann Ellsworth, professor in the Department of the Education, has been named the recipient of the 2022 Women's Faculty Caucus Distinguished Mentor Award, which recognizes extraordinary efforts in mentoring junior women faculty in the university and contributing substantially to the career development of one or more women faculty members. The award comes with an honorarium of $2,000.
Ellsworth is regarded as an extraordinary and highly effective mentor who is dedicated to the well-being and success of women faculty and committed to advising them throughout the promotion and tenure process, according to those nominating her for the award. They say Ellsworth is distinguished by her advocacy for others, as well as her encouragement, inspiration and belief in junior faculty. She also consistently helps junior female faculty realize that they are capable and have the resources to succeed, and her caring commitment to others "literally changes their lives."
Ellsworth's colleagues also praise her for the significant time and energy she has dedicated to building mentoring relationships that have contributed to the well-being and success of women faculty.
One supporting letter emphasized that Dr. Ellsworth's committed approach to mentoring is sustained throughout all phases of her colleagues' careers, including both pre- and post-promotion and tenure.
"This dedication to other women spans years and is documented by their status as accomplished teacher-scholars who have a healthy work-life perspective," the nominator wrote.
Among other efforts, Ellsworth's work with faculty contributes significantly to their becoming skilled at self-advocacy and seeking out colleagues for advice or a listening ear. She also helps them refine course syllabi and develop stronger assessments to match course learning outcomes, and she serves as an advocate, often noting her colleagues' accomplishments.
"As her letters of recommendation make clear, Dr. Ellsworth has impacted other faculty significantly through her encouragement, dedication and belief in their ability to be successful," a nominator wrote. "She has been transformative in the career development of many junior women faculty, who now wish to recognize her for her 'steadfast faith in them' and for being an 'advocate to rival all other advocates' at Montana State University."