One-year, renewable research grants are available to MSU faculty to conduct research projects related to our mission. Research grantees produce publicly-accessible policy issues papers and other communications that inform lawmakers, policy advisers, and the general public on critical policy and regulatory issues, and participate in workshops and conferences organized by the group. Read more about the Research Grants Program's criteria, expectations, and requests for proposals.
The 2020-2021 funding cycle has closed.
The Initiative is committed to engaging undergraduate students participate in MSU's world-class, ground-breaking research under the guidance of faculty mentors. Listing your research opportuities or indicating your willingness to be an undergraduate research mentor is a great help in this work. Thank you for your dedication to undergraduate learning and IRAEA's mission to engage students in faculty-led research.
2020-2021 Grantees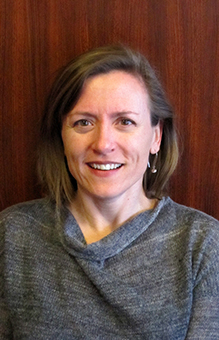 Graham Austin
Associate Professor, Jake Jabs College of Business & Entrepreneurship
Abstract
Craft brewing is an engine of economic growth and community revitalization in Montana; we currently have the second-highest number of breweries per capita in the US (Hall 2019). However, the industry exists in a regulatory and competitive environment that appears to stifle the industry's full economic capacity. A suite of statewide regulations is designed to limit breweries' ability to brew and sell large volumes of beer, and their ability to sell beer directly to customers. Nevertheless, the number of breweries in the state doubled between 2012 and 2017 (Hall 2019). I have been curious about this apparent paradox since 2008 – how and why people decide to open breweries in a state that simultaneously invites and stifles this type of entrepreneurship. This project explores (1) craft brewers' perceptions of the legal regulations on the industry, and (2) the impact these perceptions have on their business decision-making.
Specific aims
The goal of this project is to understand how craft brewers (1) perceive, and (2) respond to state, local, and federal regulations specifically aimed at the craft brewing industry. Montana is home to a thriving craft brewing industry – ranked second per capita in the US in 2019, yet the state imposes strict regulations that limit the operation of these businesses (e.g., ability to operate a tasting room, limits on tasting room hours, quantities sold, sales promotions, distribution, licensing; see MCA 2017 16-3).
In policy discussions, these types of regulations are often framed as critical elements in zero-sum competitions between different types of businesses in a shared marketspace. After a bill to extend tasting room hours was defeated in the 2019 legislative session, the Montana Brewers Association wrote that opponents "view beer sales as a fixed pie and believe any gains by breweries means taking more of their piece of the pie (montanabrewers.org/2019-winter-newsletter/). Media coverage also portrays Montana's craft brewers and bar and tavern owners as adversaries; each side claims to be unfairly disadvantaged by the laws (e.g., Healy 2013). On the other hand, a news story about Montana's tasting room regulations noted, "Despite Montana's different restrictions, owners of local craft breweries don't seem too bothered by them" (Gillette 2014).
This is an inductive qualitative study, generating rather than testing perceptual variables and related hypotheses.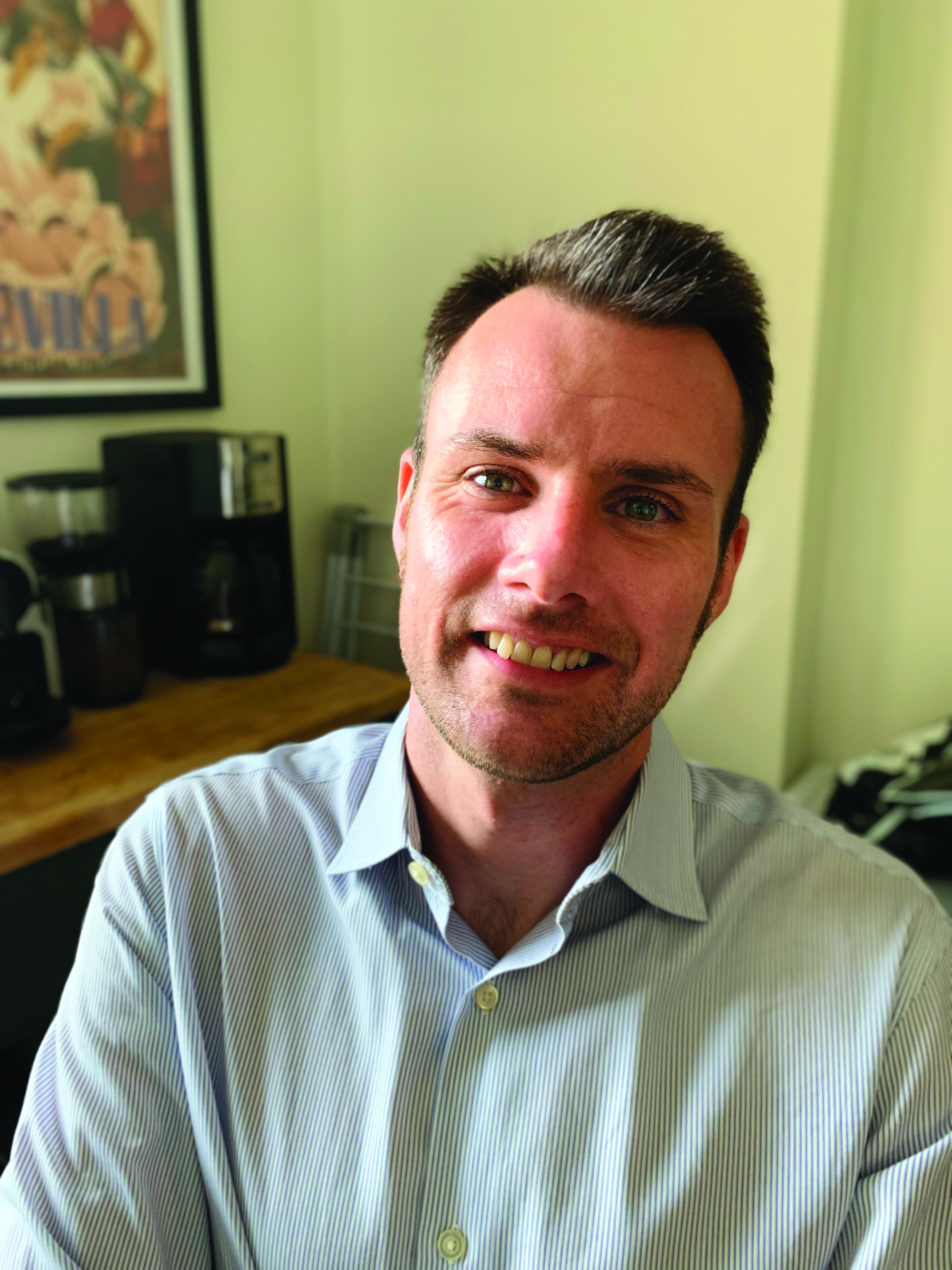 Daniel Bigelow
Assistant Professor, Department of Agricultural Economics & Economics
Abstract
A large number of empirical farmland valuation studies rely on self-reported market value estimates, as opposed to observed transaction prices. This comes despite longstanding preferences, held by many applied economists, for basing empirical analysis of real estate markets on observed transactions. Advancements in data collection, largely within the private sector, have recently made it possible to assemble comprehensive databases of real estate transactions. In this study, we conduct the first US national comparison of self-reported market value estimates and observed farmland transaction prices. In an application of our comparative framework, we conduct a Ricardian analysis of how climate is capitalized into farmland prices and contrast our results with existing estimates based on self-reported values. Our proposed study represents a novel contribution to the growing literature on Ricardian climate impact estimation, as well as the broader body of research on farmland valuation.
Statement of Specific Aims of the Project
Our project has two overarching aims. First, we provide a national assessment of the comparability of self-reported farmland values, collected by the US Department of Agriculture (USDA), and observed farmland transactions. Farmland values serve as a critical indicator of the financial health of the United States farm sector, and have far-reaching implications for the design of agricultural policy and other sector-wide issues. A comprehensive understanding of the differences between alternative measures of farmland value, including what may drive those differences, is lacking in the existing literature. We hypothesize that, based on the thin nature of farmland markets and limited research to date, self-reported estimates are biased downward and do not adequately account for the true marginal implicit price of nonagricultural factors. Second, as an application of this comparative assessment, we conduct the first, to our knowledge, Ricardian study of US climate impacts using observed farmland market transactions. Ricardian impact estimation entails estimating the extent to which climate conditions are capitalized into farmland values and then projecting how those values may change, in aggregate, under future climate scenarios. This exercise will allow us to measure any bias in current US Ricardian estimates stemming from the use of self-reported hypothetical land value estimates, as opposed to observed market prices.
Virginia Bratton
Associate Professor, Jake Jabs College of Business & Entrepreneurship
Abstract
This research seeks to examine the impact of federal reporting requirements stemming from President Obama in 2016 which calls for employers to submit pay information by gender on EEo-1 forms to the Equal Employment Opportunity Commission. Montana currently ranks 32nd in the state for gender pay equity (AAUW, 2018). Compared to higher-ranked states, Montana has less regulation at the state governmental level. Therefore, this federal EEOC reporting requirement represents one of the first and most direct forms of regulation to confront businesses in Montana (with 100+ employees). This project will explore (1) Montana business perceptions of the new EEo-1 form data requirement, and (2) the impact that these perceptions have on compensation policy decisions.
Specific aims
The goals of this project are to (1) understand how Montana business perceptions of the new EEo-1 form data requirement, and (2) understand the impact that these perceptions have on compensation policy decisions for these businesses. Though Montana has improved its national rank on equal pay in the past 8 years, Montana businesses continue to express a reluctance to acknowledge the existence of a gender pay gap, collect internal pay data based on gender, or support state legislation that would promote transparent and equitable equal pay business practices. The new EEo-1 reporting requirement offers a unique opportunity to learn how Montana businesses respond to government regulation in order to bridge the gender pay gap.
In past conversations with the former Montana Commissioner of Labor and Industry, we learned that, in a previous administration, the state government stopped collecting pay roll data by gender when it became apparent that gender could account for significant differences in pay. Further, when observing Montana business owners respond to equal pay guidelines presented by the Equal Pay for Equal Pay taskforce in 2015, much of the resistance centered around a reluctance to collect data that may prove incriminating in EEOC investigations or lawsuits. This anecdotal evidence suggests a strong reluctance on the part of Montana businesses to comply with the new EEo-1 reporting requirements. This research will seek to better understand if indeed this reluctance exists and what impact it may have on their compensation business decisions.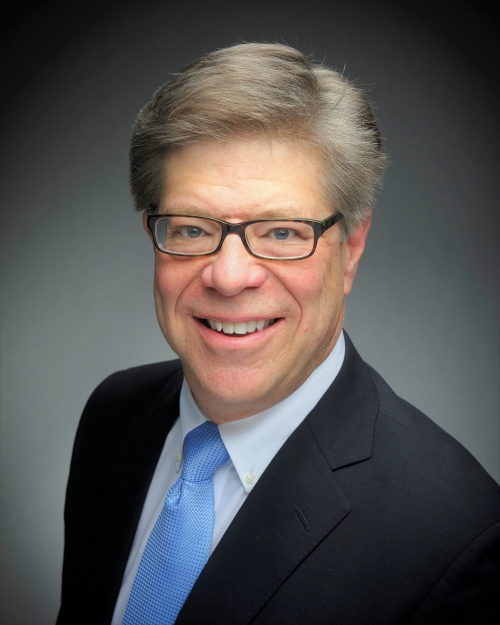 Tim Harvey
Instructor
Director, Community Banking Program
Jake Jabs College of Business & Entrepreneurship
Abstract
Due to its human and physical geography, Montana is disproportionately served by community banks relative to most other states in the nation. Because of this, the health of community banks is important to the health of Montana's economy. The proposed research project will survey Montana-based banks with the intent to learn first-hand how financial regulation is impacting Montana community banks, and which regulations are particularly challenging for small-bank competitiveness.
Specific Aims
The specific aim of the project is to assess, through survey methodology, Montana banker perceptions of the effect of regulation and policy changes on bank performance, compliance issues, investment strategy, and behavioral changes, and to gather bankers' suggestions for regulation and policy changes. The survey will focus on the impact of the Dodd-Frank Act (DFA), but we plan to also ask about compliance-related issues resulting from other regulations, such as the Community Reinvestment Act and the Bank Secrecy Act. Significantly, we intend to learn how bankers respond to regulatory changes. That is, do bankers (1) cut productive, non-compliance staff, (2) cut salaries of non-compliance staff, (3) raise loan rates, (4) discontinue certain products and/or services, etc. Coauthors on this project are Gary Caton (MSU) and Ed Gamble (MSU), who are submitting a separate IRAEA Fellowship application.
Andrew Hill
Assistant Professor, Department of Agricultural Economics & Economics
Abstract
Many goods and services are produced in teams. Team composition is clearly an important determinant of team productivity. There are arguments for why more diverse teams – such as teams with more equal gender ratios – may be more productive (Hong & Page, 2001), as well as why less diverse teams may be more productive (Beach & Jones, 2017). Several policies directly and indirectly affect team composition across a variety of settings in the US. For example, affirmative action in hiring, other than generating a more representative workforce or redressing past imbalances, may improve productivity if it generates more diverse teams and more diverse teams are more productive. On the other hand, more diverse teams may be less productive if diversity within teams generates frictions that are costly to overcome. To evaluate policies or goals that may affect team diversity, we need to understand how team diversity impacts team productivity. The goal of this project is to explore how one component of team diversity – team gender composition – affects team performance, and to explore the mechanisms through which it may do so.
Specific Aims of the Project
The aims of this project are (1) to estimate the causal effect of team gender diversity on team performance and (2) explore the channels through which team gender composition operates. In doing so, this project will speak to the potential effects of policies such as affirmative action and more general, broader goals of representation that may affect team gender composition. Understanding the factors that promote or impede team members' complementarity in production is important to ensure that any policies affecting team gender composition are designed to emphasize the productive elements of team diversity and mitigate any costly ones. For example, it may be the case that teams with balanced gender ratios are the most productive, but only if team members have common goals and information. In this context, affirmative action policies favoring the underrepresented gender may be optimal if they also promote information-sharing.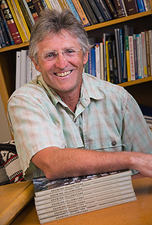 Jerry Johnson
Department of Political Science
Abstract
The Alaskan heli-skiing industry is governed by strictly defined operational permits on federal public land. These rigid boundaries of the permit limit operations to the possible detriment of both skier safety and client satisfaction by limiting the landing and start zones of daily tours. In marginal conditions, if boundaries were flexible or fuzzy, landings could be made, and clients could ski safely. The additional complexity of rigid permit boundaries, combined with multifaceted hazard and client management pressures can result in extreme cognitive load for lead guides, potentially leading to sub-optimal decisions. We propose fine scale documentation of such conflicts, providing a buffering plan for specific locations, and changes to the nature of permit boundaries when operational conditions require flexibility.
Specific Aims of the Project
The research problem for Alaska helicopter ski operations is twofold;
1), how often and what are the costs of inflexible landing zones to skier safety;.
2), how could safety and operational efficiency be enhanced if permit boundaries were considered adaptive when conditions called for them to be rather than hard, defined lines.
We will survey heli-skiing operations who share permit boundaries. We will conduct in-person structured interviews with snow safety directors and lead guides. The goal is to spatially document both the incidence and location of boundary limiting operations. This will be achieved by using variable "fuzzy" boundary distances to explore how changes in the boundary buffer influence both conflict and safety. We will then present the findings to public land managers with buffers applied to the boundary where applicable.
William Kleindl
Assistant Research Professor, Land Resources and Environmental Sciences
Abstract: Wetland assessment has been designed to meet multiple goals of federal, state and local agencies such as the Clean Water Act (CWA) 404(b)(1) regulatory guidelines for mitigation, the CWA §305(b) guidelines for states report aquatic conditions, BLM guidelines to manage grazing allotments, and local governments managing non-point pollution sources. Because of the history of ecological assessment within these agencies, there is a multitude of assessment approaches, for instance, there are 6 separate riparian assessment tools in Montana. As our attention moves toward ecological goods and services, and the economic benefits those provide to Montana, future assessments tools of these services will build upon required assessment of ecological condition. However, without a meta-assessment of these multiple condition tools, it will be difficult to choose the most cost-effective approach that provides the best distinction of ecological condition.
Agnieszka Kwapisz
Assistant Professor, Jake Jabs College of Business & Entrepreneurship
Abstract
The proposed research will extend my work, previously sponsored by the IRAEA, on occupational licensing and perceived vs. actual government regulation. In the paper just published in the Journal of Business Venturing Insights, I discovered that many entrepreneurs suffer from bureaucratic illiteracy and perceptions about regulations are often formed without checking the actual requirements and that actual and perceived regulations are not correlated with each other. In the proposed research, I will merge data from the Northwestern Licensing Database and the Panel Study of Entrepreneurial Dynamics in order to investigate 1) correlation between occupational licensing policies and success of nascent entrepreneurial firms, and 2) how this relationship is moderated by the perceived government support, by actually checking regulations, and by seeing government as a main startup barrier.
Specific Aims of the Project
Regulatory/policy issues addressed
The project will focus on the effect of actual occupational licensing regulations on entrepreneurial success and on how this effect is moderated by perceived government support and entrepreneur's bureaucratic illiteracy.
First, I will investigate the relationship between occupational licensing and the success of nascent startups. An occupational license is a credential that government requires a person to hold to practice in a given occupation. To earn the license, an individual must clear various hurdles, such as paying fees, attaining a certain level of education or training, or passing an exam. Some occupations are universally licensed but many are licensed only in a specific state. There is a good reason to suspect that many licensing schemes are very arbitrary, as evidenced by the variability in the manner and burden of licensing across states (Kleiner, 2015; Broughman et al., 2012). Few would support a system in which anybody could be a doctor or a lawyer but overly extensive regulations hamper productive entrepreneurship (Henrekson & Stenkula, 2010; Thornton & Timmons, 2015). The most regulated state in the nation is California, which requires licenses for 177 job categories (Summers, 2007). Over 1,100 occupations are regulated in at least one state, but fewer than 60 are regulated in all 50 States (The White House, 2015). Such inconsistencies give good reasons to doubt that having so many licensing schemes is necessary. Most of the licensed occupations offer a possibility of entrepreneurship, suggesting that these laws may hinder both job attainment and creation. In fact, there are claims that licensing may be a contributing factor to the decline in entrepreneurship in the recent years (Davis & Haltiwanger, 2014). Nascent entrepreneurs are individuals who initiate activities (e.g. writing a business plan, talking to customers, seeking financial support) that are intended to culminate in a viable new firm (Reynolds, 1994; Davidsson, 2004; 2005). Therefore, nascent entrepreneurs are at the very early stages of starting a new venture when they determine the profitability as well as regulatory requirements of their ideas. The proposed research will investigate whether licensing has a negative correlation with either delaying the startup process or halting the efforts altogether.
Second, my recently published paper "Do government and legal barriers impede entrepreneurship in the U.S.? An exploratory study of perceived vs. actual barriers", sponsored by the IRAEA, uncovered very interesting phenomena: there is no significant relationship between the actual and the perceived level of government bureaucracy. Additionally, only less than a half of all entrepreneurs (41%) actually checks government regulations. Thus, in the proposed project I will investigate if the relationship between actual licensing regulation and startup success is moderated by entrepreneurs' perceived level of government support and by checking the regulations early.
Hypotheses
The following hypotheses will be further developed in the proposed research:
H1: Occupational licensing laws decrease the probability and/or increase the time it takes for the nascent entrepreneurs to form a new viable firm.
H2a: Occupational licensing laws decrease the probability that nascent entrepreneurs form a new viable firm and/or increase the time it takes to form a new viable firm in a greater extent for the entrepreneurs who perceive no government startup support.
H2b: Occupational licensing laws decrease the probability that nascent entrepreneurs form a new viable firm and/or increase the time it takes to form a new viable firm in a greater extent for the entrepreneurs who do not check the regulations early.
H2c: Occupational licensing laws decrease the probability that nascent entrepreneurs form a new viable firm and/or increase the time it takes to form a new viable firm in a greater extent for the entrepreneurs who perceive government as a major startup barrier.
The rationale and economic basis
The study of regulation of the occupations has a long tradition in economics, going back to Adam Smith's Wealth of Nations and Milton Friedman, but has received relatively little attention in modern days until very recently (Kleiner, 2000). The reason for the renewed interest in licensing is its widespread and fast growth (Kleiner and Krueger, 2010; Kleiner, 2015; Larkin, 2016). The proportion of the workforce required to obtain a license to work was 4.5% in the 1950s, 18% in the 1980s, 20% in 2000, 29% in 2008, and this number is expected to grow (Kleiner & Krueger, 2010). According to Kleiner (2000), licensing directly affects more workers than either the minimum wage (10%) or unionization (15%). On one side, licensing is designed to protect the public's safety and well-being by mandating training and experience for certain professional practices. It creates greater incentives for individuals to invest in more occupation-specific human capital, as they will not face low-quality substitutes for their services (Akerlof, 1970; Shapiro, 1986). It is intended to reduce customers' uncertainty over the quality and potentially create more demand for the service. On the other side, many scholars report that "many occupational licensing schemes are the product of the political equivalent of bribery and extortion, rather than a considered attempt to improve the public welfare" (Larkin, 2016, p.4). Research shows that licensing requirements raise the price of goods and services (3-16%), restrict employment opportunities, make it more difficult for workers to take their skills across state lines, and often do not increase the quality of goods and services (The White House, 2015; Kleiner & Kudrle, 2000; Kleiner, 2015). One could argue that licensing is a vehicle to protect incumbent businesses and workers from competition, especially from younger, less educated workers and entrepreneurs (Davis and Haltiwanger, 2014; Konczal, 2013; Zapletal, 2017).
Sally Moyce
Assistant Professor, College of Nursing
ABSTRACT
Agricultural workers are four times more likely than workers in other industries to experience heat-related illness (HRI), and HRI results in increased treatment costs and workers compensation claims. In 2005, California's Occupational Health and Safety Administration (Cal/OSHA) adopted a heat protection policy requiring employers to provide measures to protect against HRI. Other states follow federal recommendations to prevent HRI. It is unclear whether the Cal/OSHA standard provides additional protections against HRI than the federal recommendations. We propose a policy analysis to estimate the effect of Cal/OSHA heat protection standard on employers' provision of potable water and toilet facilities for agricultural workers. We will use a difference-in-difference approach to analyze questionnaire data from the National Agricultural Workers Survey. Our goal is to estimate the effect of the Cal/OSHA standard in order to understand whether workers in California report improved access to water and toilets relative to similar workers in other states.
SPECIFIC AIMS
Heat related illness (HRI) is an occupational hazard of outdoor agricultural work. To prevent HRI and fatalities, the National Institute of Occupational Safety and Health (NIOSH) published a set of recommendations which include providing workers the opportunity to rest, rehydrate, and cool down. In response to heat-related fatalities, in 2005, California's Occupational Safety and Health Administration (Cal/OSHA) implemented heat prevention standards and regulations that require employers to provide measures to protect outdoor agricultural workers against HRI. While the regulatory policy in CA is more stringent than the federal recommendations, it is unclear whether the standard is more effective in preventing HRI than federal recommendations. Therefore, the specific aim of this proposal is to estimate the effect of state-level heat protection standards on the provision of potable water and toilet facilities by employers.
The objective of this aim is to determine if the Cal/OSHA standard makes a difference beyond the federal recommendation in the provision of water and toilets at the worksite. To attain this objective, we will test the working hypothesis that the standard will yield more workers who report access to water and toilets; that is, that workers employed under the CA standard will have more access to water and toilets than other workers. Our approach will be to evaluate the responses from the National Agricultural Worker Survey (NAWS) questions regarding water and toilets and compare (1) responses in CA both before and after implementation of the standard and (2) responses in CA to the rest of the nation after implementation of the standard. The rationale for this aim is that successful completion is likely to point to the differences that heat prevention standards make in the field. This proposal has an economic basis: Understanding the costs and benefits associated with policies is a core component of any economic and policy analysis, and this study aims to increase our understanding of the costs and benefits of occupational protections for agricultural workers.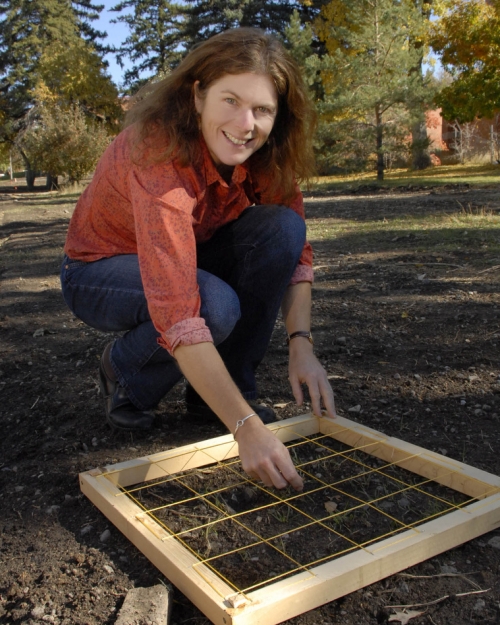 Lisa Rew
Professor, Department ofLand Resources and Environmental Sciences
Abstract
Invasive species are a global problem because they negatively impact crop and livestock production, and biodiversity. In the US certain species are legally mandated for control to reduce these negative impacts. In Montana and surrounding states, problem non-native weeds are designated as "noxious". Such species must be controlled on all federal, state and private land. Herbicide is the most often used method to control noxious weeds, but frequency of implementation differs between users. For example, noxious weed control is well implemented on highways whereas county roads tend to have lower levels of implementation due to fewer resources. Information on the effectiveness of the mandated herbicide control of noxious weeds is lacking, as is a cost benefit of implementation frequency. The goal of this study is to evaluate the cost benefit of different levels of implementation of the regulations on noxious weeds along roadsides.
Specific Aims of the Project
The implementation of noxious weed regulations differs. By studying roadsides I will be able to compare areas with high to low implementation levels, stratified on past (15 years ago) noxious weed richness (number of species) and abundance (cover per unit area). I will address the following questions:
Evaluate how different levels of noxious weed regulation implementation impacts a) noxious weed richness and b) noxious weed, grass, forb and shrub abundance (cover).
Estimate the cost benefit of higher frequency of controlling noxious weed richness and abundance.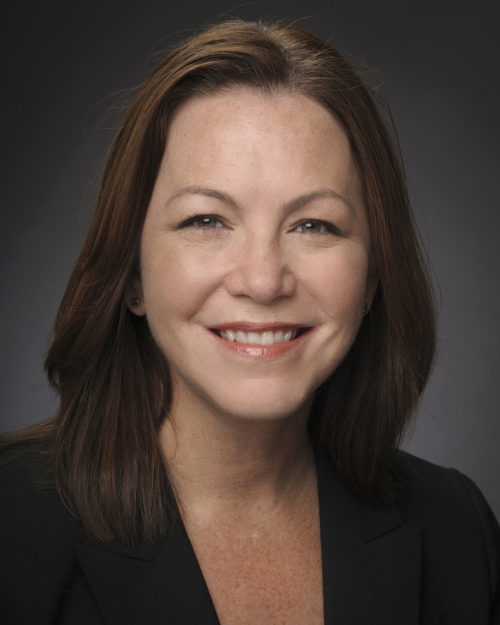 Angela Woodland
Associate Professor,
Jake Jabs College of Business & Entrepreneurship
ABSTRACT
Not-for-profit organizations are vital to the functioning of the health and welfare of multiple populations in the U.S. These largely unregulated organizations distribute wealth from donors to the needy and to important causes. According to Montana's Nonprofit Economic Impact Report, there are 7,468 charitable organizations in Montana. Given the numerous organizations and the wide range of constituents they serve, often with limited budgets, fraud can have far-reaching effects by derailing the efficient economic distribution of funds from donors to recipients and by reducing the willingness of donors to donate. There is very little empirical research on fraud in not-for-profit organizations, but understanding fraud is vitally important for determining how best to prevent it and for assessing whether monitoring mechanisms, including regulation, are justifiable in this vital, unique segment of the economy. This project will evaluate the effectiveness of monitoring mechanisms in preventing or detecting occupational fraud in not-for-profit organizations.
SPECIFIC AIMS
Not-for-profit organizations are largely unregulated. Other than minimal reporting and unrelated business income tax regulation related to their not-for-profit statuses, not-for-profit organizations operate with voluntary, donor-imposed, or only internal monitoring mechanisms in place. I intend to use a database of not-for-profit organizations that were victims of occupational fraud to evaluate which, if any, of those monitoring mechanisms where effective in preventing or detecting occupational fraud.
Research Question:
What monitoring methods are effective in preventing or detecting occupational fraud in nonprofit organizations?
(I have proposed a research question instead of a hypothesis because there is not extant literature to support a directional hypothesis that one particular monitoring method is preferred over any other.)
Lisa Yang
Assistant Professor, Jake Jabs College of Business & Entrepreneurship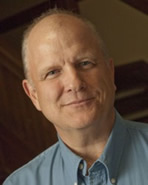 Joe Atwood
Professor, Agricultural Economics and Economics
Freedom, Government, and Prosperity
The purpose of this study is to quantify the influence of government institutions on general well-being, as reflected in a country's gross domestic product, and their influence on financial markets, as reflected by their effects on interest rates. GDP data, interest rate data, and measures of economic freedom will be used along with other data in a cross sectional time series analysis to quantify the effects of increasing institutional performance on general well-being and financial markets.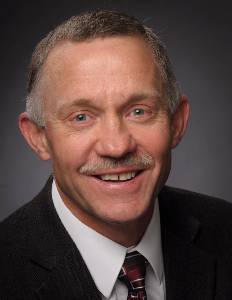 Gary Brester
Professor, Agricultural Economics and Economics
The Effects of Regulations on the Commercial Fertilizer Industry
This project will examine the regulatory environment of the natural gas and fertilizer industries and empirically investigate the extent to which the regulatory structure has affected the efficiency of information transmission in fertilizer markets. In addition, the program will investigate the degree to which uncertainty has influenced our ability to predict fertilizer prices. The project will also evaluate the extent to which agricultural production costs are affected by natural gas and fertilizer industry regulations.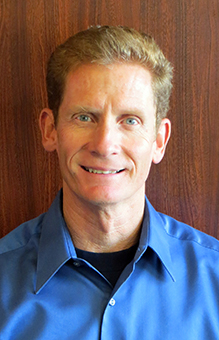 Gary Caton and Frank Kerins
Associate Professors, Jake Jabs College of Business & Entrepreneurship
The Differential Impact of Dodd-Frank on Small-and Medium-Size Banks
This study will empirically test whether the Dodd-Frank Wall Street Reform and Consumer Protection Act has had differential impact on the performance of banks across asset size. Using a quasi-experimental design framework, the performance effects of Dodd-Frank regulations will be analyzed. The performance measures used will include return on assets, return on equity, net interest margin, non-interest expense to assets and others. The overall aim of this study is to provide a more rigorous empirical examination the differential impacts of Dodd Frank regulations on small versus large banks.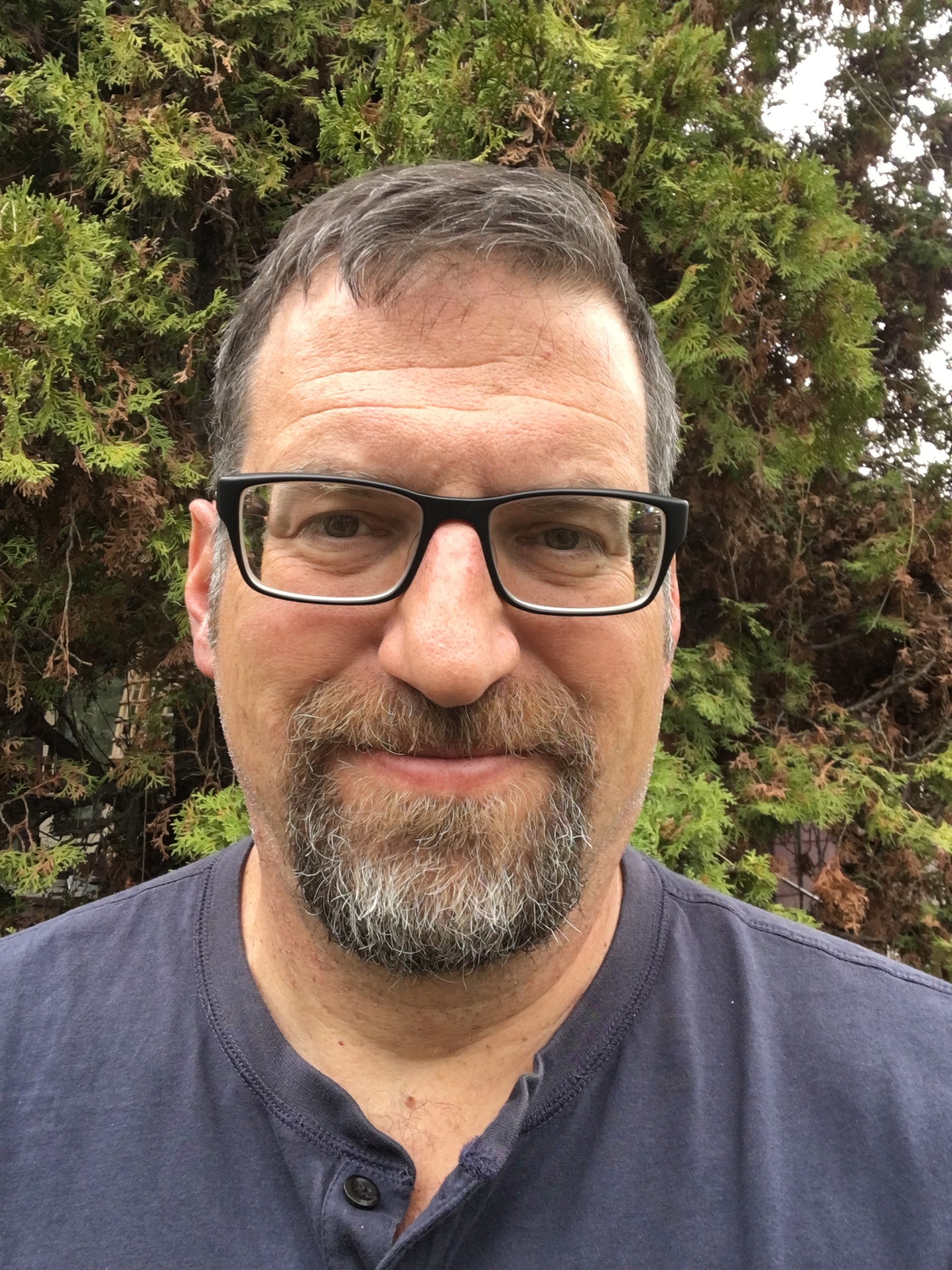 William Kleindl
Assistant Research Professor, Land Resources and Environmental Sciences
Foundations of a Wetland Benefits Assessment (WBA) Tool
This project will provide the foundations for constructing rapid wetland service assessment tools that will improve regulatory decision making by incorporating economic and other criteria. The framework will blend local wetland ecological data with principles of environmental economics to create proposed wetland ecosystem service metrics to include qualities that promote human well-being.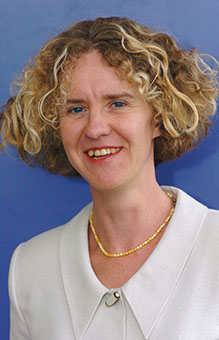 Agnieszka Kwapisz
Assistant Professor, Jake Jabs College of Business & Entrepreneurship
The Effect of Labor Market Regulatory Policy on Nascent Entrepreneurship
The link between growth of nascent entrepreneurial firms and state minimum wage policies, subminimum wage provisions, and exemptions for small businesses will be empirically assessed. The project will evaluate minimum wage policies, subminimum wage provisions, and exemptions enacted by state legislatures for small business, and their effect on the growth and success of nascent entrepreneurial ventures. The analysis will specifically examine the effect of minimum wage on the probability of hiring employees, the timing of hiring, as well as the ultimate outcome for new firms.
Kristin Ruppel
Associate Professor, Native American Studies
Land Tenure, Human Development and Economic Well-being on the Blackfeet Reservation
Using the Blackfeet Reservation as a pilot project site, this research project addresses the economics of land tenure within the exterior boundaries of allotted Indian reservations of the intermountain west. Publicly available information will be used to measure human development and economic well-being at the Blackfeet Reservation as it is tied to different land tenure types. This research will
use databases to map indicators of human development and economic well-being in terms of different types of land tenure on the Blackfeet Reservation and produce a GIS map to see if there are discernible patterns of indicators tied to land tenure types.
Paul Sturman, Frank Kerins, and Omar Shehryar
Center for Biofilm Engineering
Associate Professors, Jake Jabs College of Business & Entrepreneurship
The Impact of Biofilm Regulatory Policy on the Development of Healthcare-Related Products
This study examines the impact of regulatory policies in the production of anti-biofilm products for use by health care providers. The approach is to investigate decision making by both health care companies developing anti-biofilm products and the agencies regulating them. The overall goal is to understand and report how regulatory policy at the national level influences decision making at healthcare-related businesses, specifically with regard to the development of products designed to prevent or mitigate health care-associated infections associated with biofilms.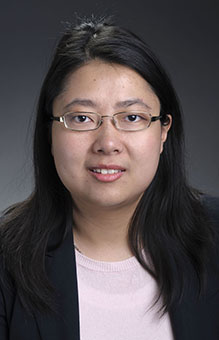 Lisa Yang and Gary Caton
Assistant Professor, Jake Jabs College of Business & Entrepreneurship
Associate Professor, Jake Jabs College of Business & Entrepreneurship
The unintentional consequences of regulatory regime changes: Insider trading activities surrounding bond rating changes
An empirical analysis will be carried out of insider trading activities across three regulatory regimes: Pre-Regulation Fair Disclosure, post-Regulation Fair Disclosure and pre-Dodd-Frank, and post-Dodd-Frank. Specifically, this study will examine whether corporate insiders increased insider trading activity in the period between ratifications of Regulations Fair Disclosure and implementation of Dodd-Frank. First, the 10-year inter-regulatory period relative to the pre-Regulation Fair Disclosure and post-Dodd-Frank legislation will be tested to determine if insider trading activity was elevated. Then, using regression analysis, firm level variables will be controlled in order to help explain insider trading activity, as well as firm and time fixed-effects.
Those eligible for grants include MSU faculty engaged in research and economic analysis of regulatory issues as applied to agriculture, healthcare, technology, finance, natural resources, education, public safety, and other related sectors. Interdisciplinary research proposals and proposals directed by multiple project leaders are welcome. Proposals are reviewed by the Research Grants Selection Committee (comprised of the co-directors, the Research Fellows, and members of the internal advisory committee). Requests for proposals are typically announced in early spring and the grant period runs August-August of each year.