Serving you throughout the award life cycle
The Office of Sponsored Programs (OSP) engages in the award life cycle from the time a funding source is identified to the close-out of a grant or award. In fiscal year 2021, OSP opened 672 new grants and provided oversight for MSU's $193 million in research expenditures.
Categories of Assistance
Contact OSP if you are a faculty, staff, or student who is interested in the following services:
Pre-Award
Locating funding for a project
Submitting a grant proposal
Reviewing successful proposal samples (or having your grant reviewed)
Attending grant and research related training and workshops
Getting help with compliance issues:

Human subjects
Use of animals
Controlled substances
Post-Award
Setting up your grant account
Understanding your fiscal and managerial responsibilities as PI
Learning about or getting assistance with budgetary items
Managing research expenditures, including invoicing and reporting
Asking questions about your grant-funded project
Transferring a grant from another institution
Closing out your grant successfully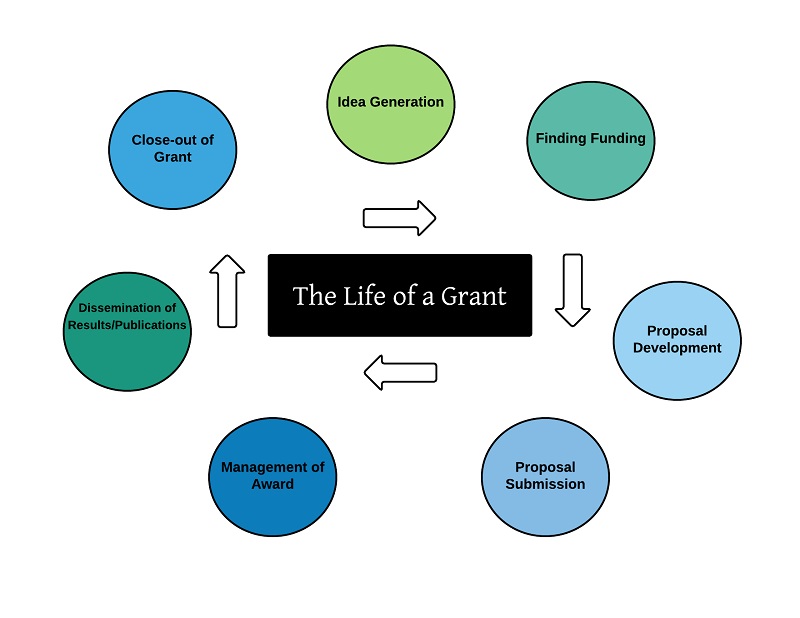 The life of a grant is a circular, recurring process. It begins with the first item listed below and then begins again.
Idea generation
Finding funding
Proposal development
Proposal submission
Management of award
Dissemination of results/publications
Close-out of grant
Subscribe to our Listserv
Send a message to

[email protected]

from the address you want to subscribe to the list.
In the subject line of your message, type in: subscribe OSP Firstname Name (indicate your own first name and name).
Leave the message body blank.