LEED Certification for Buildings
Table of Contents
---
What is a LEED certification?
Leadership in Energy and Environmental Design (LEED) is a world-wide green building
A LEED Platinum medal given in recognition of the LEED Platinum status of Norm Asbjornson Hall.
certification program. The program is designed to encourage new developments to be energy efficient and environmentally responsible. The LEED rating model is constantly evolving to include the most environmentally friendly and forward-thinking designs.
As part of the State of Montana High Performance Building Standard Goals, all State projects with a project budget of $5,000,000 or more must achieve a LEED certification level of at least Silver. MSU has completed many new buildings since passing these standards, one of which is the groundbreaking LEED Platinum Norm Asbjornson Hall, and several new LEED projects to slated for completed in the coming years. New construction will adhere to these standards and continue to improve sustainability and efficiency on MSU's campus and in the State.
LEED Platinum Buildings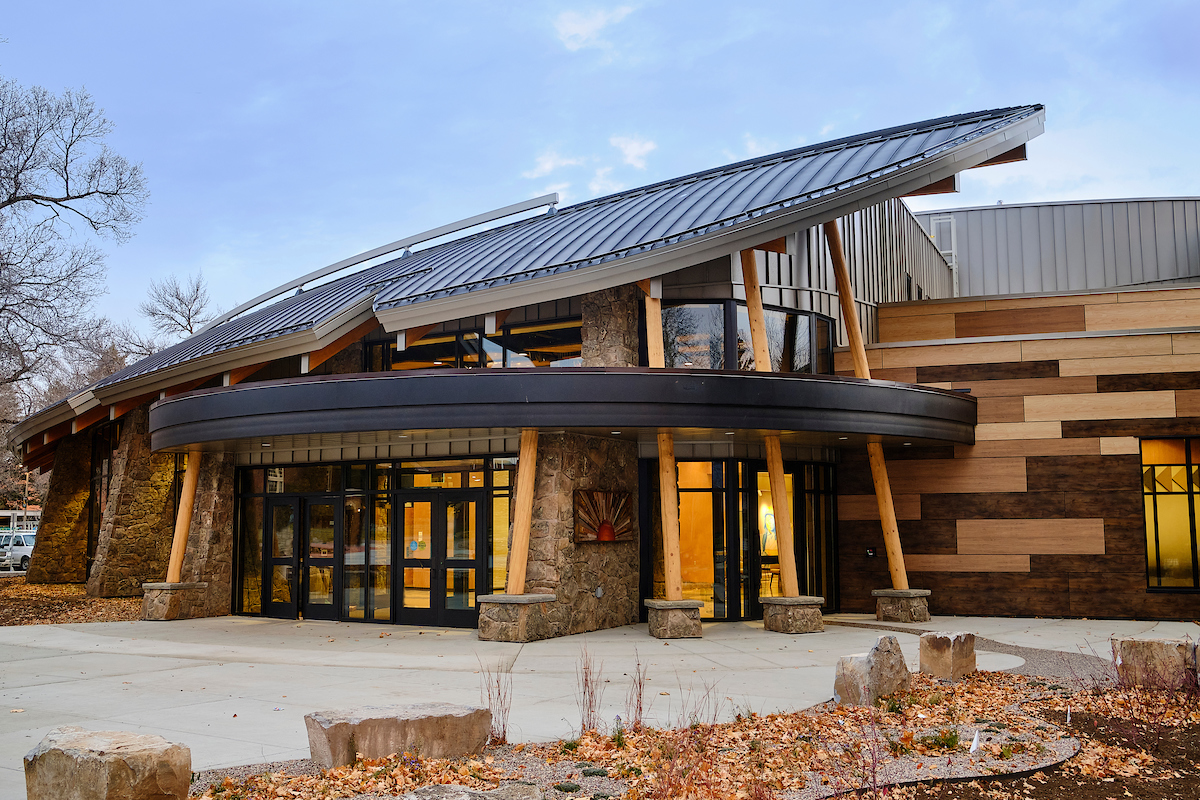 American Indian Hall
Opened to the public in January 2022, American Indian Hall is the first building in Montana to achieve LEED Platinum Version 4.1.

Heated and cooled by 24 geothermal wells.

Produces up to 62 kilowatts of energy through solar panels.

Surrounded by gardens including indigenous and medicinal plants.
Norm Asbjornson Hall
Norm Asbjornson Hall is home to MSU's Engineering and Honors Colleges. This leader in sustainable construction and was completed in 2018, after a generous donation by MSU alumnus, Norm Asbjornson.

LEED Gold Buildings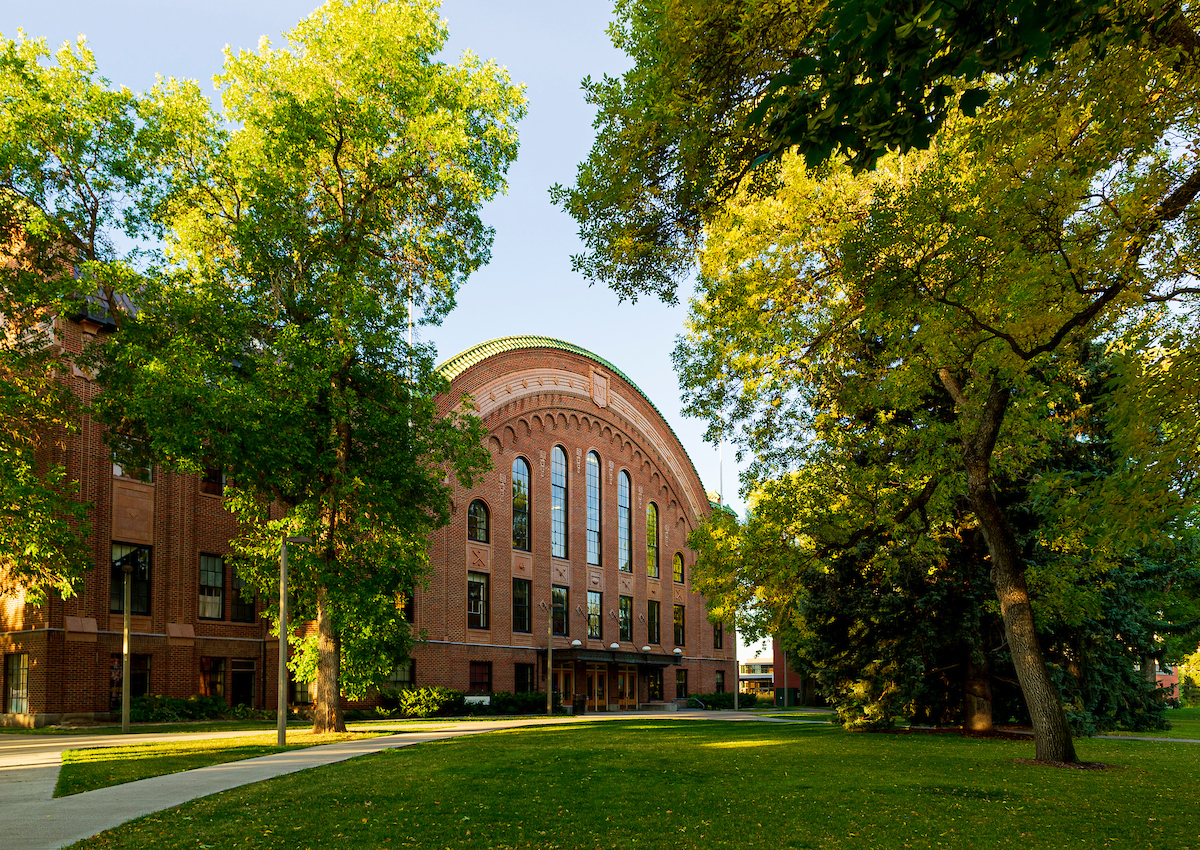 Romney Hall
Originally opened in 1922 as a physical education building, Romney Hall has undergone a complete overhaul to become a classroom building seating 1,000 students per hour. A century old, Romney will use 41% less energy than similar-sized buildings, according to energy modeling as part of the LEED certification process. It features:
A passive solar wall on the south face to preheat air.

Heat pumps to transfer heat to and from a nearby system of 84 geothermal boreholes extending 700 feet into the earth.

High-performance insulation.

Replaced or restored windows.

LED lighting throughout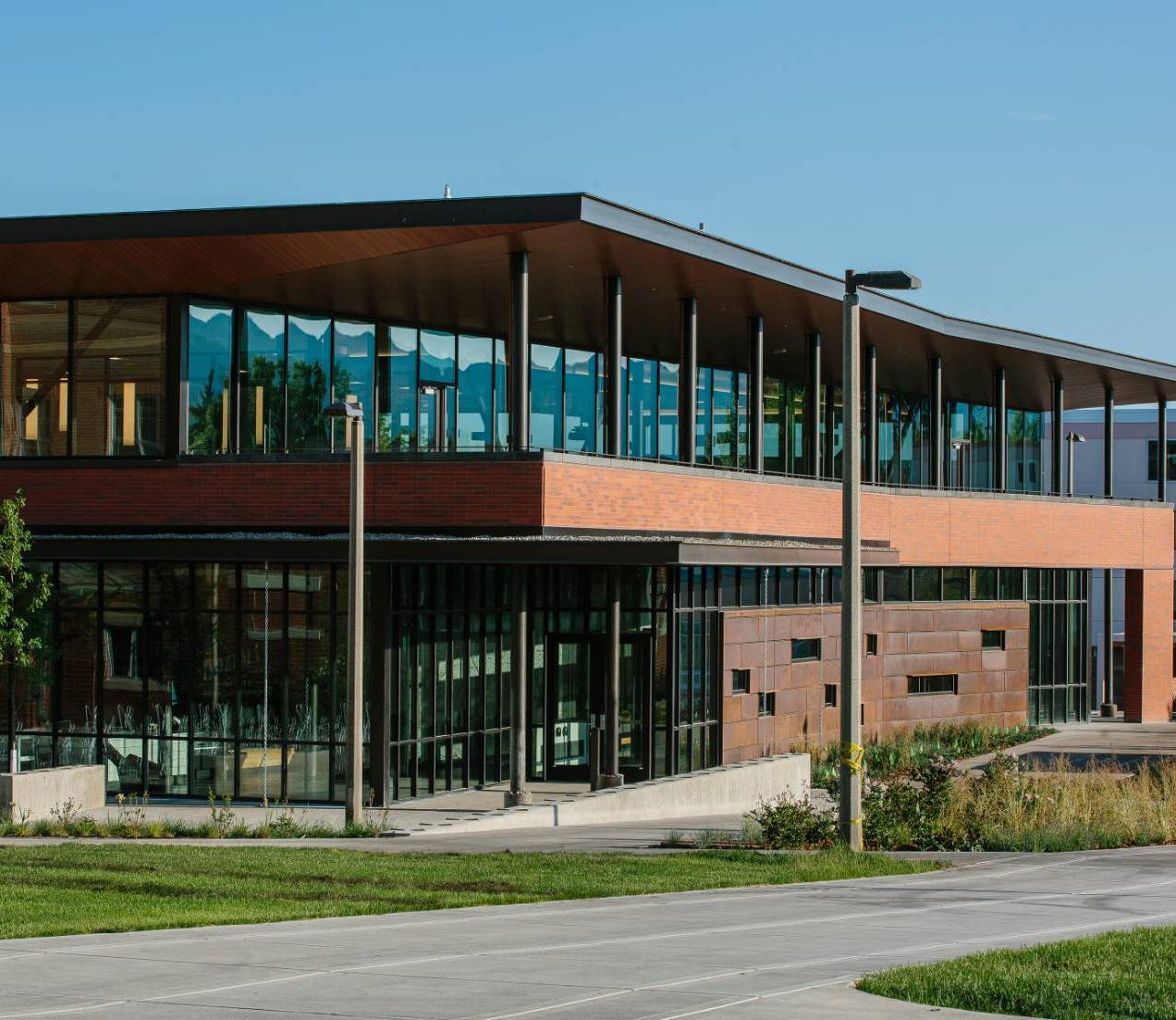 Rendezvous Dining Pavilion
Opened in 2018, the Rendezvous Dining Pavilion is the newest addition to campus dining. Designed with energy and water intensive cooking in mind, Rendezvous achieved LEED Gold.
Passive solar walls preheat air
LED lighting used throughout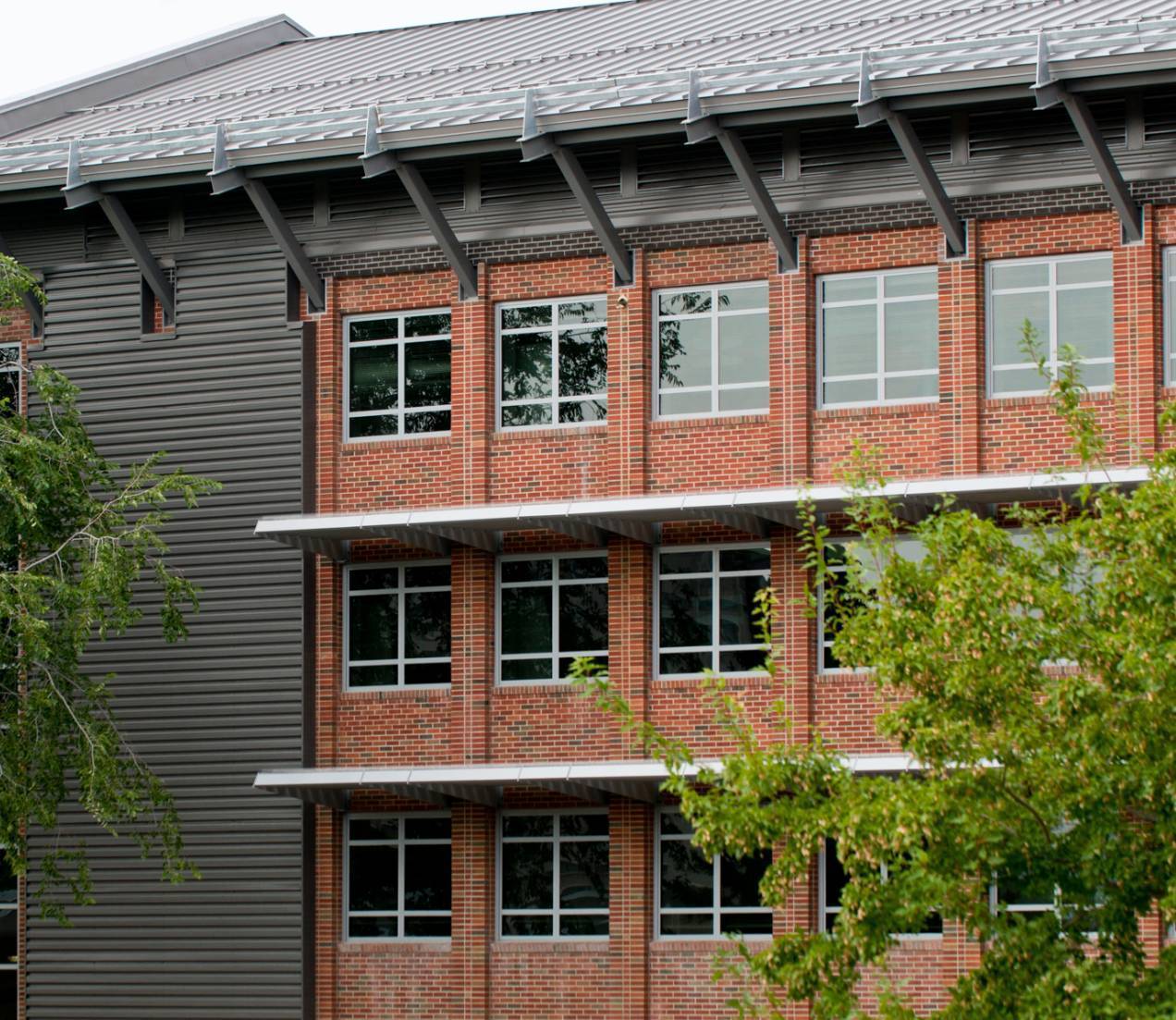 The Cooley Laboratory
The Cooley Laboratory is MSU's hub for biological research and was the first building on campus to earn LEED Gold. The building was constructed using, in large part, a grant from The National Institutes of Health.
Highly durable materials

Advanced, heat reflecting roof

Efficient water use systems

Laboratory CFC-free refrigerant systems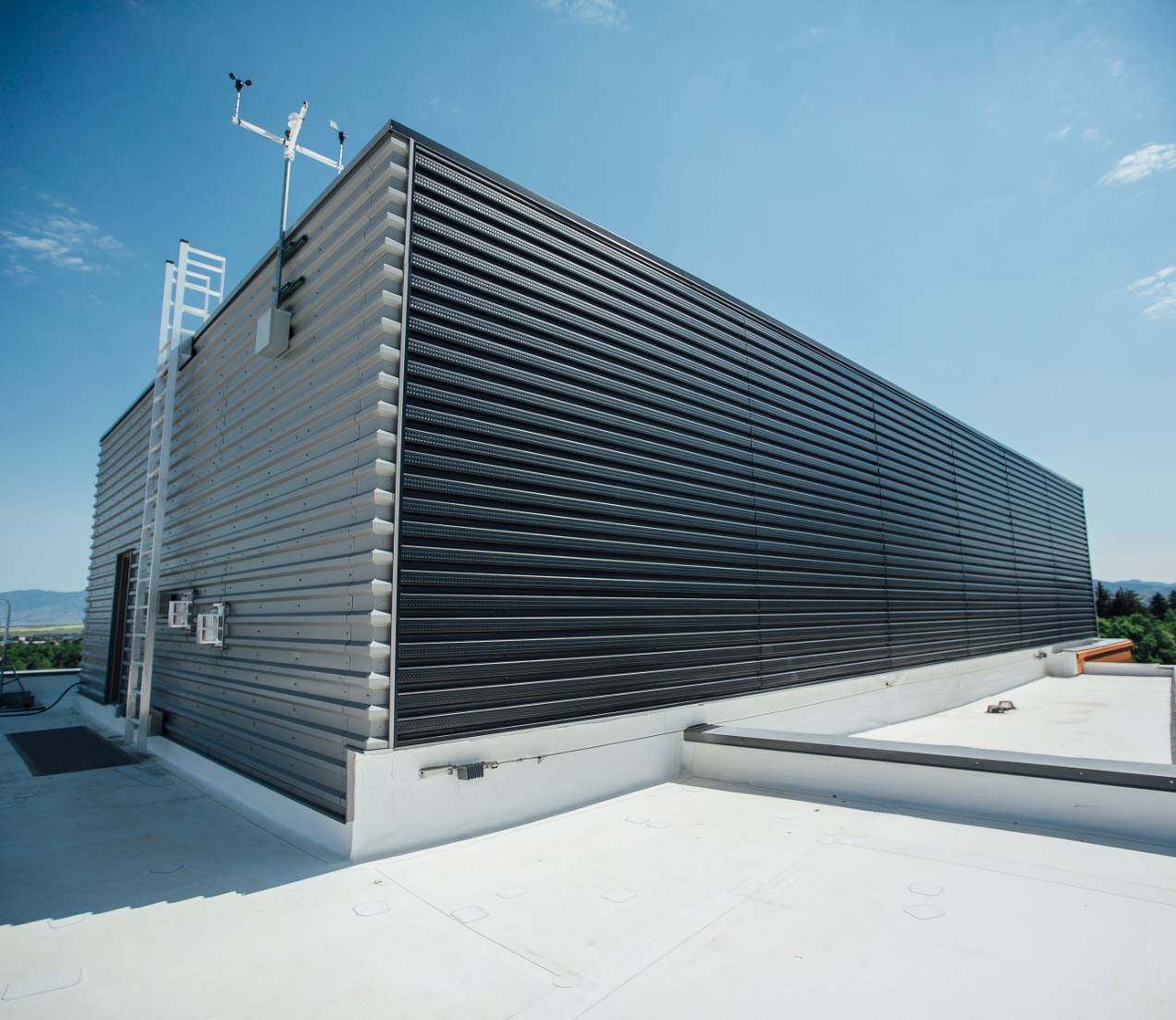 Jake Jabs Hall
Jake Jabs hall is the MSU home of Business & Entrepreneurship. The building was constructed with the wonderful donation of MSU alumnus, Jake Jabs.
Advanced stormwater management system installed on roof

Passive solar wall for heating and cooling

Water use reduction systems reducing consumption by 31%

Energy performance optimization systems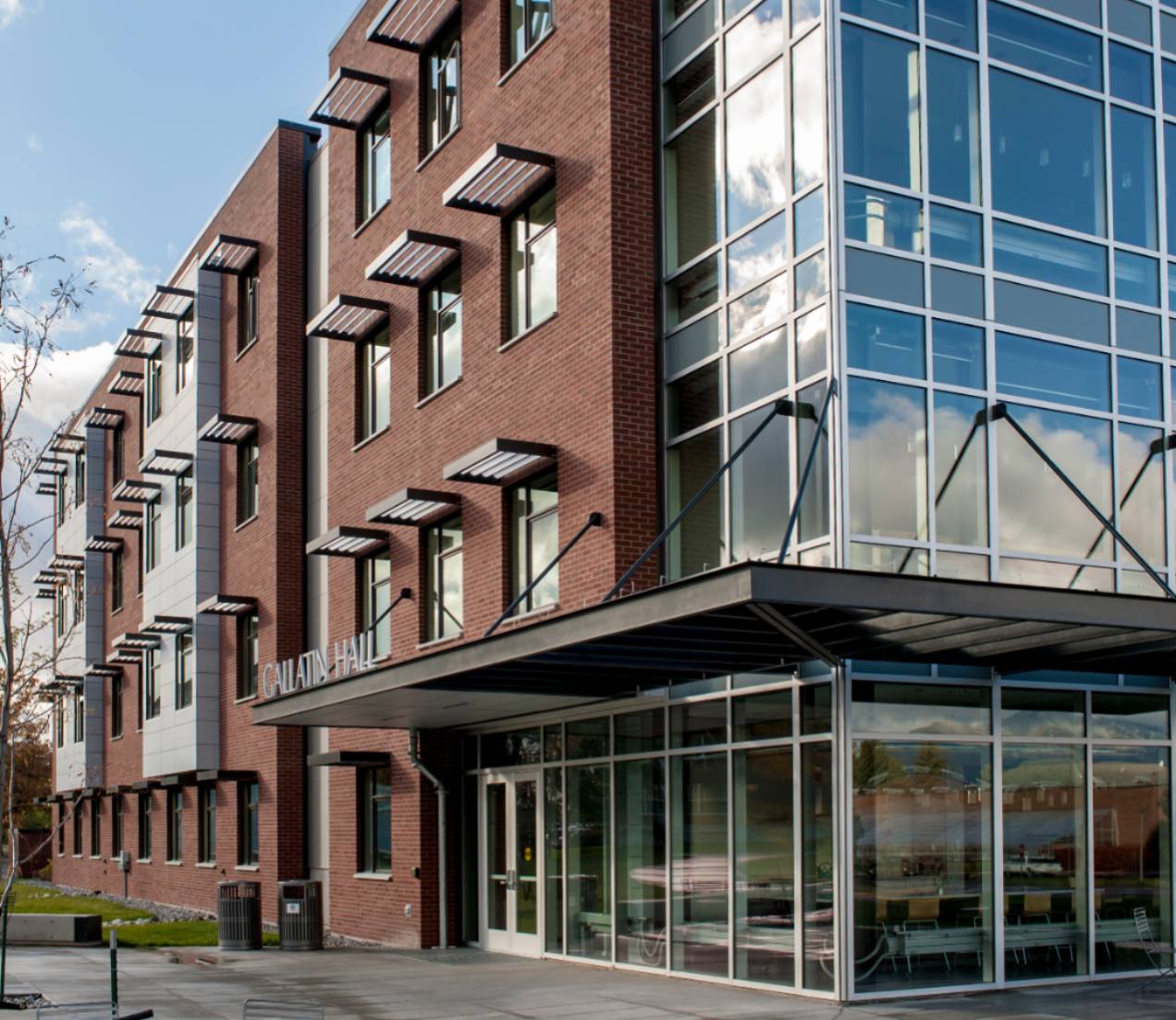 Gallatin Hall
Gallatin Hall is one of the residence halls in the Headwaters Complex. It offers a co-ed style living environment.
Solar panels used in building hot water generation

94% of construction waste recycled

Water efficiency systems reduced consumption by 34%

Energy performance optimization system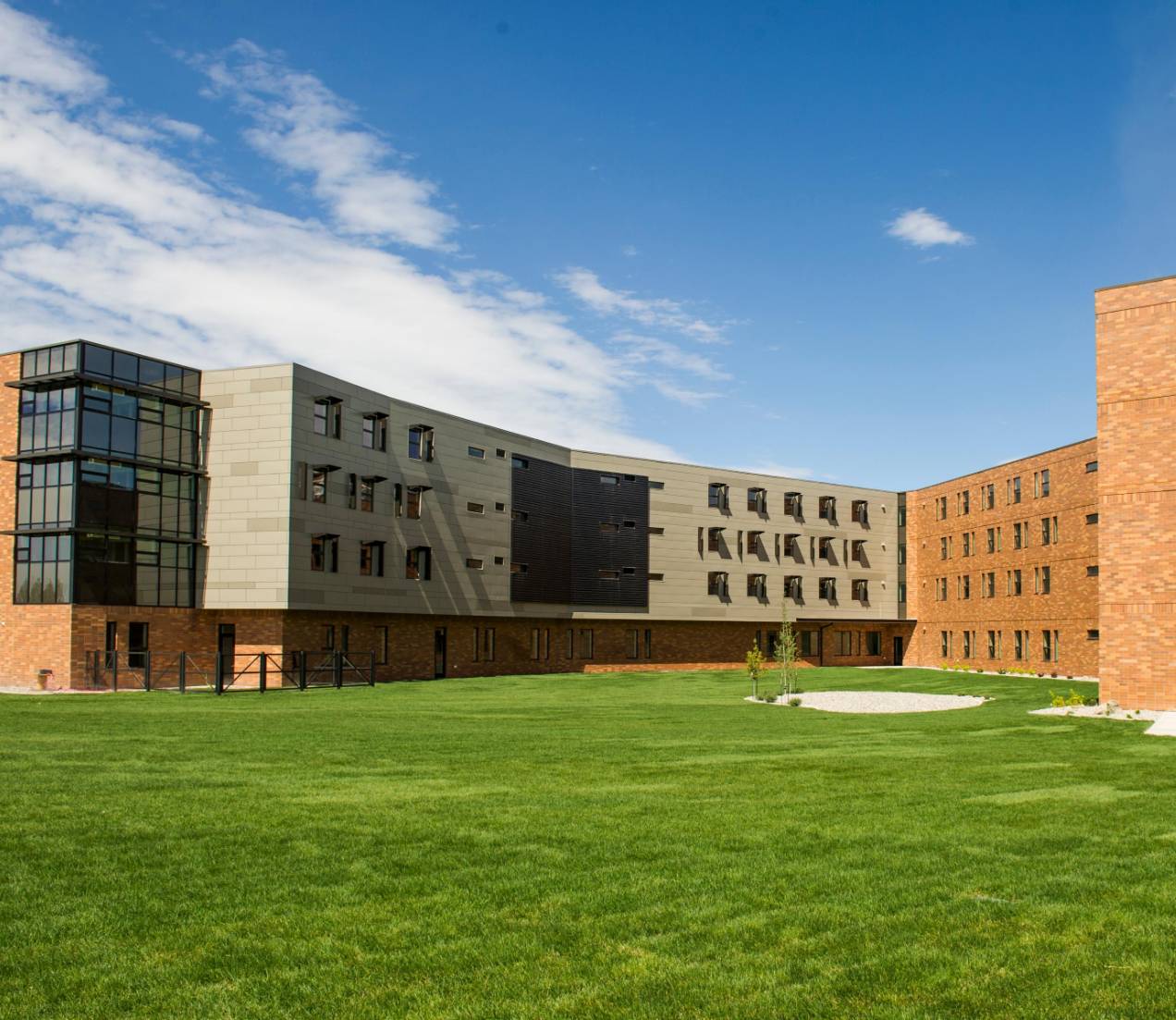 Yellowstone Hall
Yellowstone Hall is one of MSU's freshman residence halls. It includes beetle-kill pine wood throughout the building.
Maximized open space and community connectivity
Regional building materials
Water efficiency systems reduced consumption by 40%

Energy performance optimization system

LEED Silver Buildings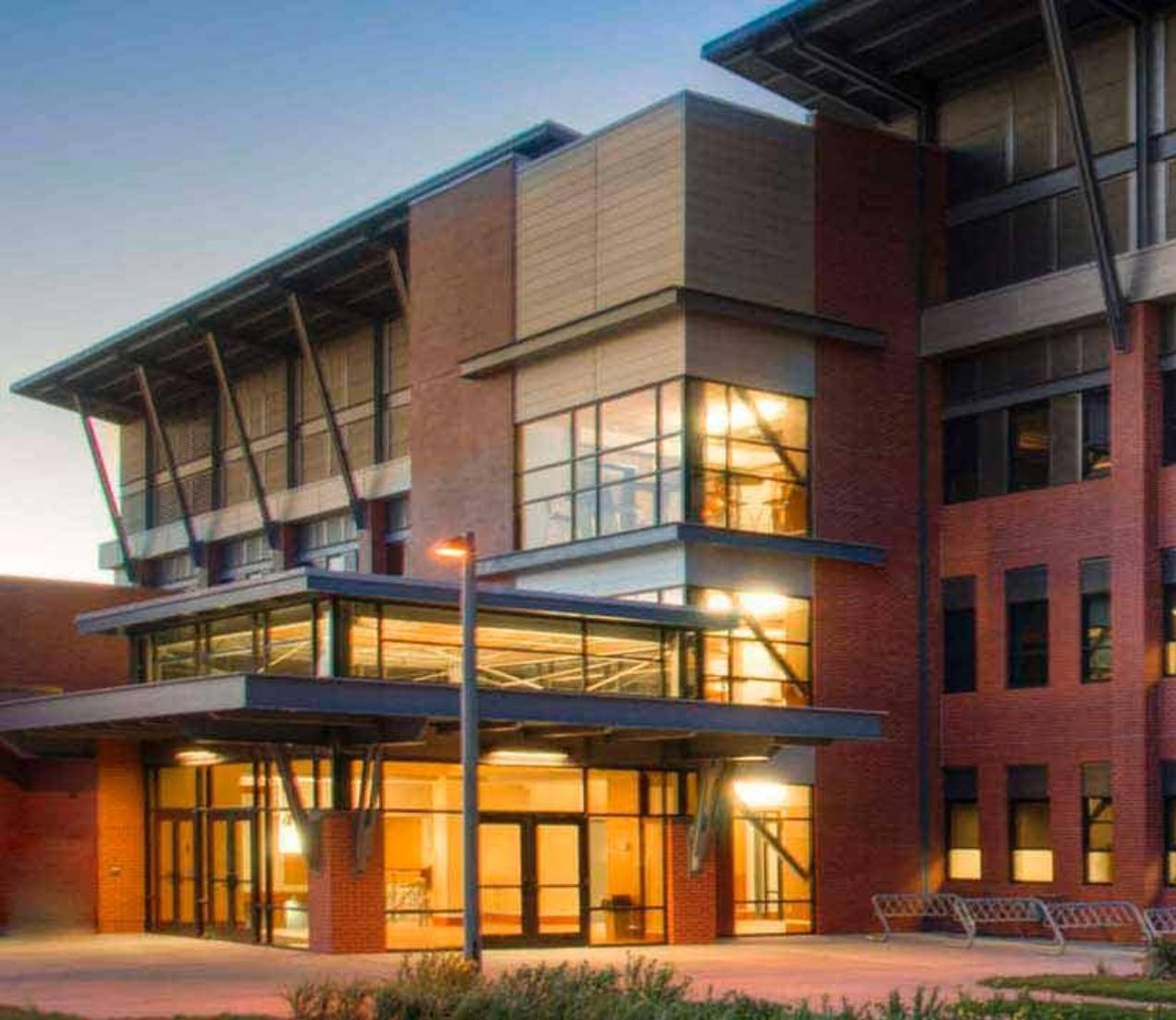 Gaines Hall
Gaines Hall is the home of MSU's Modern Language and Literatures as well as instructional labs for biology, chemistry, biochemistry, earth science, and physics.
30% water use reduction

Redeveloped Brownfield site

Sustainable and highly durable materials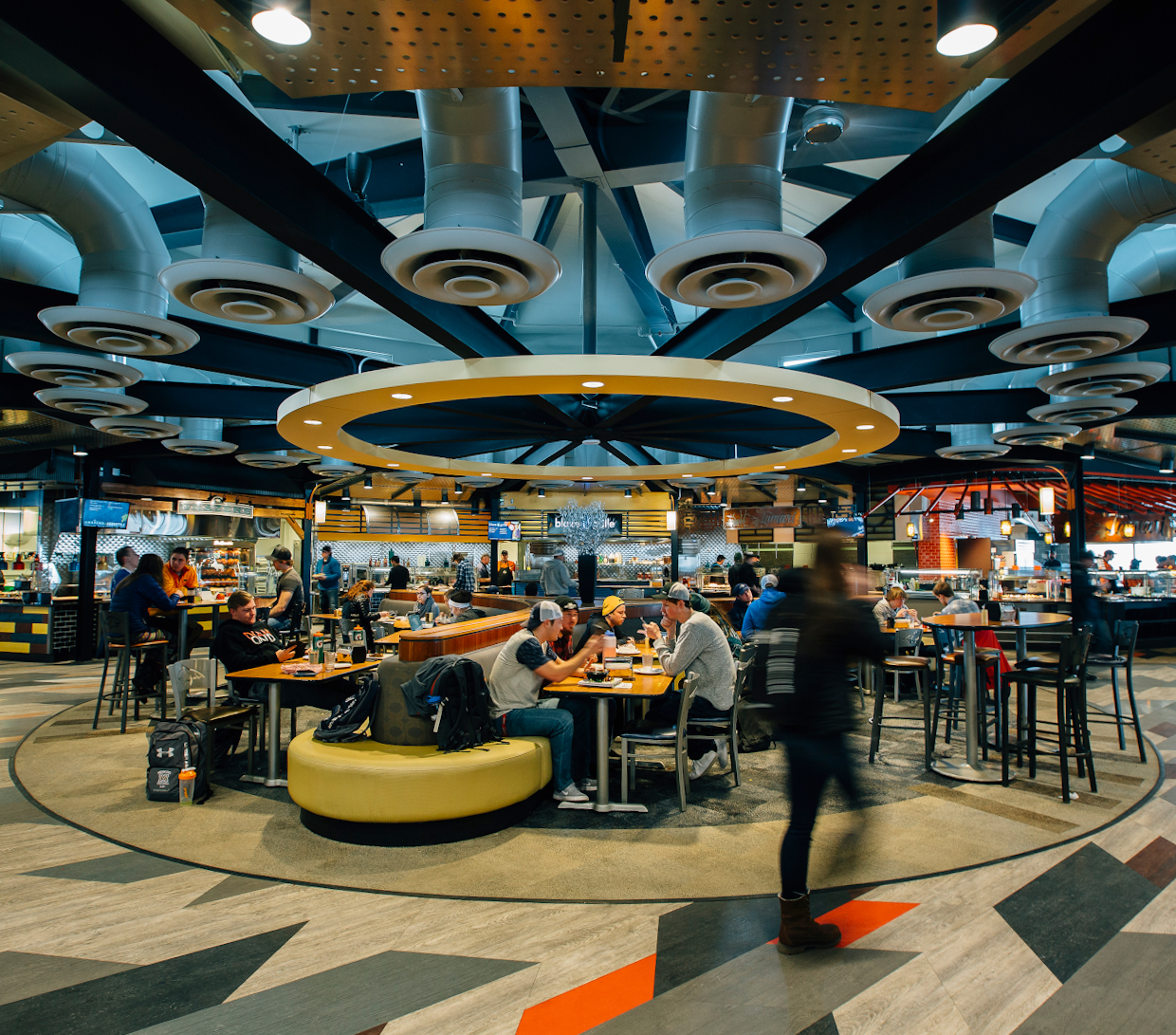 Miller Dining Commons
A long-time MSU eatery, the Miller Dining Commons was revitalized through major renovations and earned a LEED silver certification in 2017. It now offers a variety of food options and serves local meat and produce through the Farm to Campus program.
"Controlled daylight" provides passive solar heating and reduced need for electrical lighting
High ceilings and automatic windows release heat