Professional Development Handbook and Project Descriptions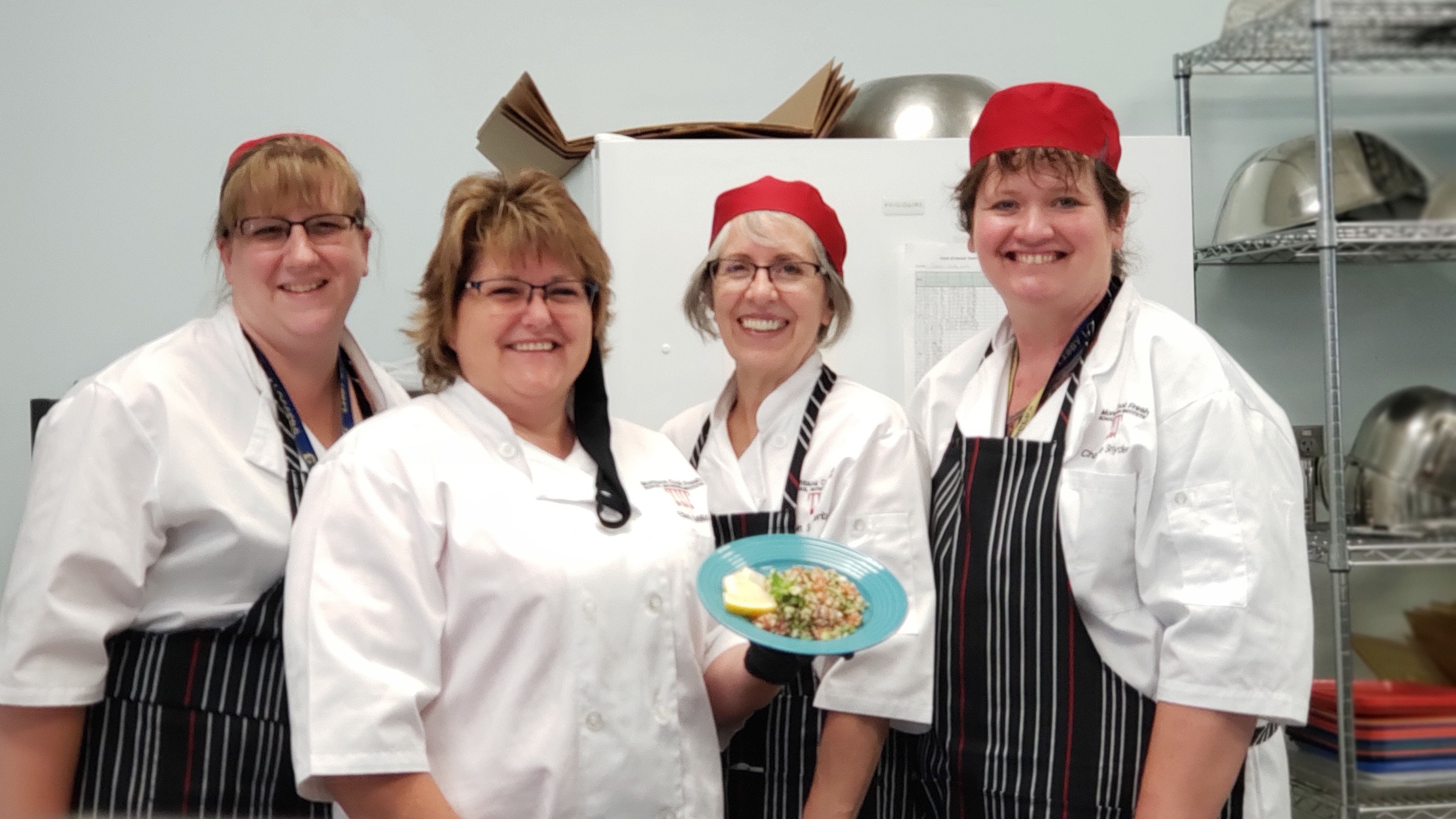 ---

Montana School Nutrition Programs Professional Development Handbook

Consult this new resource to enhance your professional credentials as a School Food Service Director by setting both short term and long term goals to work towards a professional certification, meeting yearly training requirements and continually improving your skills. Learn about the many resources available to support new food service directors.
---
Job Description Templates for School Food Service Directors
A job description provides a list of job-specific duties and responsibilities. A detailed job description helps with the recruiting and hiring process for qualified school food service staff. The following sample job description templates were created by Montana Team Nutrition to assist Montana school districts in developing a job description specific to their school's culture, goals and community.
Sample job descriptions are provided for a small district, medium sized district and a large district. Please note that the following sample job descriptions feature a comprehensive list of duties, and not all duties may apply to each district. Individual schools are encouraged to modify any of these sample job descriptions to best fit their needs and operations. This is an opportunity to incorporate your school district's specific goals or values, such as farm to school, scratch cooking, creating a comfortable cafeteria, etc. into the job description for your school district.

When considering the minimum educational requirements for your school district, please refer to the USDA hiring standards located at Montana Office of Public Instruction School Nutrition Programs.
Acknowledgements:
This project was partially funded by a 2017 USDA Team Nutrition Training Grant awarded to the Montana Office of Public Instruction. The USDA is an equal opportunity provider and employer.
The following comprehensive sample job descriptions templates were adapted from materials provided by the Chef Ann Foundation and Montana School Districts including Bozeman, Whitefish, Kalispell, Gallatin Gateway and West Valley.
Developed June 2020 by Montana Team Nutrition.
Reviewed by:
Camille Biazzo, RD, LN - OPI School Nutrition Programs
Kelli Johnson, RD, LN - OPI School Nutrition Programs
Rochelle Davies, RD, LN - OPI School Nutrition Programs
Ginger Buchanan - Montana Team Nutrition and Huntley Project School District
Lori Hopper – Conrad School District
Cindy Foley - West Valley School District
Carrie Fisher- Gallatin Gateway School District