Policies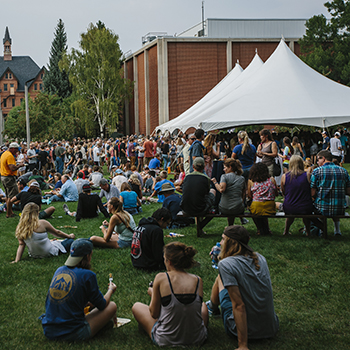 Event Reservations: To ensure we are able to meet your needs and expectations we require at least one month notice for larger events (100+ guests), two weeks' notice for smaller events, and 48 hours for coffee breaks. MSU's Culinary Service Department (CSD) is the only authorized catering service for MSU sponsored events or any event held on MSU's campus. This does not apply to tenants using their owned or rented space.
Please contact the appropriate facility listed below for any on-campus events located in the Strand Union Building, Fieldhouse or Stadium.
Strand Union Building: Conference Services - 406.994.3081
Fieldhouse and Stadium: Sports Facilities - 406.994.7117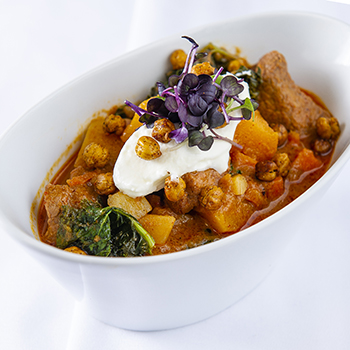 Placing a Catering Order: Placing your order with ample notice ensures the best results, please see order leeway guidelines for specifics. When placing your order with University Catering, please have the following information on-hand:
(or use the Catering Order Worksheet online)
Type of event (Dinner, Reception, Luncheon, etc…)
Date of event, reserved location, guest arrival time, serving time, end time
Estimated guest count
Do you wish to use eco-friendly paper goods or upgrade to china and glassware
Decorations and table centerpieces
Menu ideas for discussion
Special diets and food allergies
Contact person with daytime phone number
Billing address
Please note you are responsible for providing a table for the catering service items ordered, or buffet tables can be rented from University Catering for $5 per table.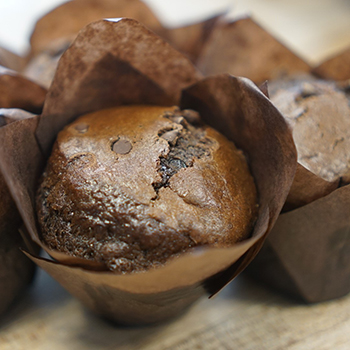 Making Changes and Modifications: For large orders (100+ people), a minimum guest count and finalized menu are required 4 weeks prior to your event. Any changes with the 2-week window will be subject to product availability and staffing, these changes will incur a 25% fee on the additional costs. All other orders (under 100 ppl) must be finalized 7 days in advance, changes made within 7 days may be subject to the change fee based on logistical need. (Catering will make every effort to meet your needs and accommodate last minute requests).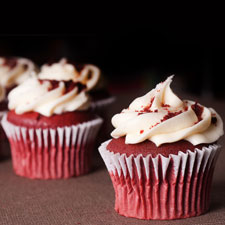 Minimum Catering Order: MSU catering has a 25 person minimum order to order off the On Campus Menu. Groups of 25 or less will need to order off the Small Group Menu.

Service Charge: A fifteen percent (15%) service charge will be included in the final billing on all food and beverage. The service charge covers the use of our equipment, kitchen essentials, energy costs and administrative expenses. Please note this is not a gratuity for the personnel.
Holiday Labor Charge: If your event occurs on a holiday, the labor charge is $50 per hour per service staff.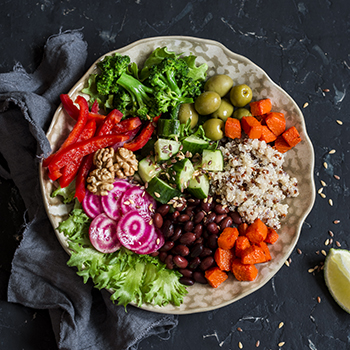 Paper Goods & China Service: Catering paper goods are EcoFriendly and compostable. The cost for paper goods is $1 per person. You can upgrade your event to include china, glassware and/or silverware service.
Glassware- $0.75 per piece
Flatware- $0.50 per piece
Plates- $0.50 per piece
Catering servers must be present for all China Service events.
Staffing Fee: Our current staffing fee is $20.00 per hour per service staff. Staffing fees are estimated by the industry standards for your style of event. Hours are estimated and final billing will reflect actual hours on site (from set up to break down). There are also additional staffing fees that are added depending on the style of service requested.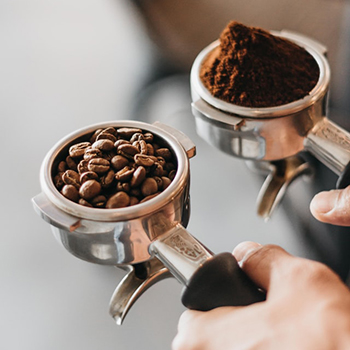 Linen Service: When booking your event with University Catering, please inquire about your linen needs. All buffets come with complimentary linens. Table linens:
$5 per square house linen
$15 floor-length drape polyester
$15 floor-length drape pin-tuck pattern
---
$.50 per standard napkin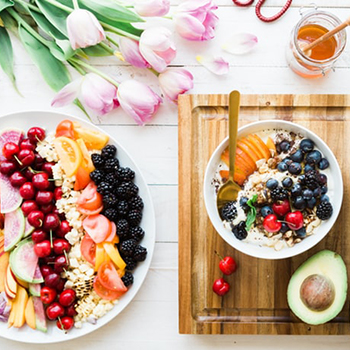 Menu Pricing: Due to the ever-changing food and labor costs, prices of our menu items may change at any time, and without prior notice. Once we have confirmed the price of your menu, we will honor that price. Student Organizations recognized by the office of student engagement should order off of the Student Menu.

Last Minute Orders: Any orders made within 2 business days of the event will incur a 25% additional charge. Please note that last minute orders may result in limited menu options and/or services available.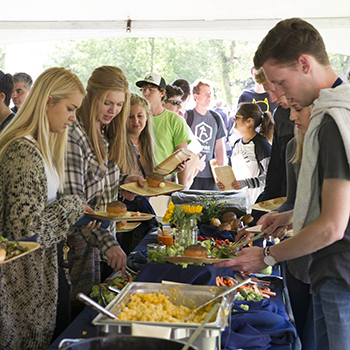 Pick-Ups After Event: University Catering will pick-up left-over food & beverage and equipment in a timely manner based on our assumed Standard Event Duration times and to maintain Montana Food Code rules (applies to non-staffed events):
Hot breakfast - 1.5hr
Continental Breakfast- 1 hr
Lunch Buffet- 1.5 hrs
Dinner Buffet- 2 hrs
AM/PM Breaks - 2 hrs
Beverages - 2 hrs
Pick up attempts will be based on the above duration times or a client scheduled end time. Due to Montana Food Code, catering will not be able to honor an extension if the request violates safe food practices of the Food Code: 3-501.19 Time as a Public Health Control. If a client asks University Catering to come back later than the scheduled event end time, there will be an additional $20 fee for every hour that staff is required to retry for the pick up.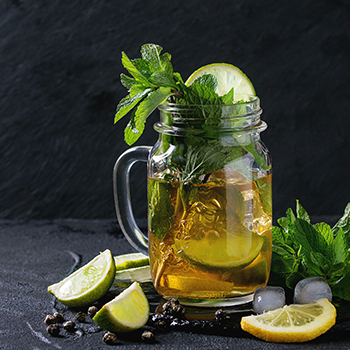 Alcohol Service: Alcoholic beverages served on campus must be supplied and served by MSU's contracted alcohol provider: Plonk. Alcohol requests must be approved by the Office of the Provost and UPD prior to the event, and request can take up to two weeks to be processed. If you desire to have alcohol on campus, please visit MSU Catering's website and electronically submit the Alcohol Request Form (ARF). Reasonable amounts of food and non-alcoholic beverages must be ordered in combination with the alcohol service for the duration of the event to be considered.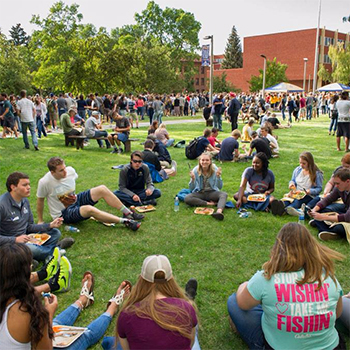 Loss of Catering Items: All non-disposable items and equipment brought to your event is on loan for the duration of your event. Should any of these items be lost, damaged, or not available for pick-up within three business days, the cost of replacing these items will be charged to your department or organization.
Leftovers: In order to limit the risk of food borne illness due to improper handling or storage of leftover food items, and comply with FDA Food Code, leftover food and beverages must remain the property of University Catering. University Catering will not be held responsible for; any food items removed without our knowledge or consent, food brought in by attendees, or "sales" of food products not sponsored by MSU.
Cancellations: We understand that cancellations of events are at times unavoidable. Contact our office as soon as possible to let us know of your event cancellation.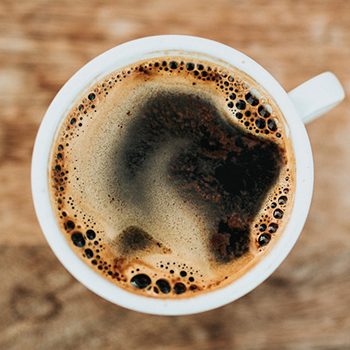 Payment: Payment Policy: Your invoice will be emailed to you within one month from the conclusion of your event. A mailed paper invoice will not be sent out unless requested. If you have any special circumstances, please inform your Sales Manager prior to your event.
You can make a payment in person, over the phone, or by check. The Auxiliary Services Cashier is located in the Hedges Complex (Under Miller Dining). Cash, check, and credit cards are accepted. Please call the Auxiliary Services Cashier at 406-449-2942 to make a credit card payment over the phone. Checks can be sent to: University Housing/University Culinary Services, PO Box 172080, Hedges Complex, Bozeman, MT 59717-2080
BPA's may be submitted through your department Fiscal Shared Services Representative or Accounting Associate. Please contact the Cashier Office at (406) 994-2942 or Megan Dove at (406) 994-4961 with any questions regarding payments.
Gratuities: Gratuities are not included for your catering event but, are greatly appreciated by our student staff. We look forward to working with you on your upcoming event!
DISCLAIMER:
While Montana State University Culinary Services makes every attempt to accommodate students' individualized dietary needs, please be aware that all MSU Culinary Services' locations prepare items contacting egg, fish, milk, peanuts, shellfish, soy, tree nuts, and wheat. Every effort is made to safely prepare and serve foods but there is always a risk of cross contamination of allergens or gluten. In addition, there is always a possibility of cross-contact and suppliers and manufacturers may substitute or modify products at any time, without notifying us. Individuals with food-related dietary concerns should be aware of these risks. Questions about ingredients should be directed to a Culinary Services Manager. It is the responsibility of the individuals with food allergies or dietary concerns to make the final judgement about whether a food item is appropriate for them