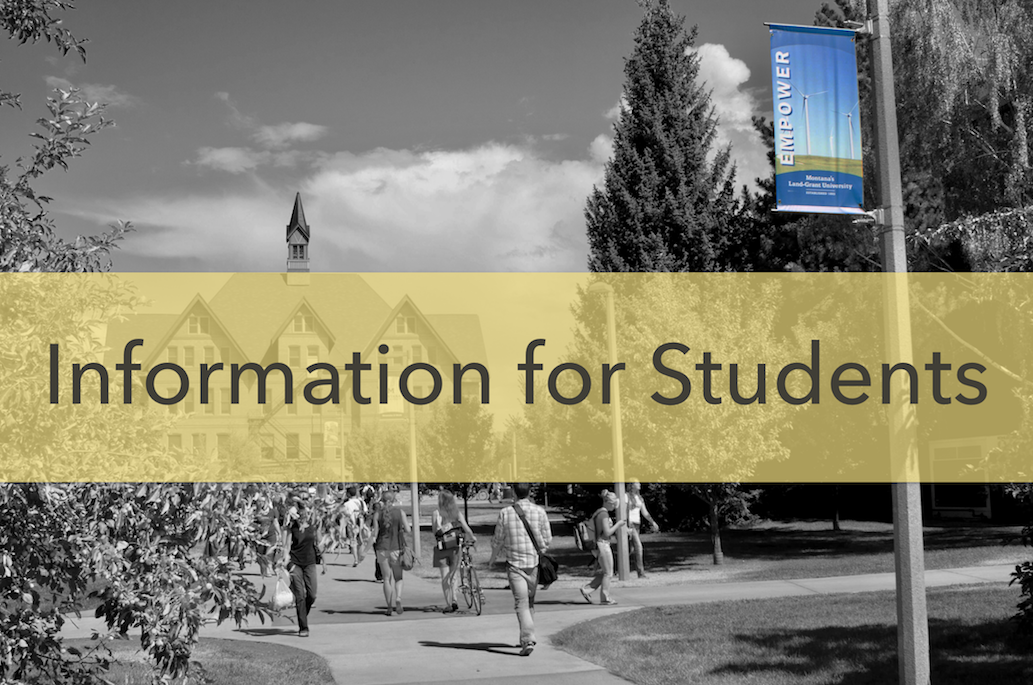 Montana State University - Bozeman has a proud history of accommodating persons with disabilities, and the staff at the Office of Disability Services is committed to ensuring equal educational access and full participation in all of the university's programs, services and events.
Students seeking academic accommodations must take the following steps:
Step 1. Submit a completed Student Intake Form
Step 2. Read Documentation Guidelines for your specific disability.
Step 3. Provide documentation. The accommodations process is an interactive one that requires documentation of the disabling condition and functional limitations that result. Under the 2008 ADA Amendment Act, key questions that should be addressed in documentation include:
Is there clear evidence of a disability?
What is the impact of the disability?
Does it substantially limit a major life activity?
Is there history of receiving services?
If you are having accessibility issues with this form, need help filling it out or if you would prefer a paper copy please contact the Office of Disability Services for assistance. 406-994-2824
---
Returning To School After A Leave of Absence
The Office of Disability Services would encourage those students who are returning to school after a leave of absence to schedule an appointment with an Accessibility Specialist to familiarize yourself with any new policies or procedures that might have come into effect during your absence. Please call 406-994-2824 and schedule an appointment as soon as possible.
Student Policies