Gallatin County 4-H/FFA Market Livestock Sale
2022 GALLATIN COUNTY 4-H/FFA LIVESTOCK MARKET SALE
FRIDAY JULY 22nd @ 5pm!
We are excited to announce the 4-H/FFA Market Livestock Hybrid Auction! The website will go live Friday, July 22nd, 2022 for ALL Buyers to register and place add-ons and pre-bids. Please share the website below with buyers. We also encourage you to register if you are planning to bid either online or in-person this year.
Registration Instructions for both In-Person and Virtual Buyers:
Information you will need to provide when registering as a buyer for the sale:
Buyer Name/Company Name
Contact Name – Who we will be talking with
Buyer Mailing Address, City, State and Zip Code
Buyer email address
Buyer Cell/Mobile Phone Number
IMPORTANT: Before selecting CONTINUE when completing the registration form, please review that the phone number entered is a cell/mobile number (NOT A LANDLINE) and your email address are both correct, as this is how we will contact you during and after the sale.
If you would like to purchase virtually:
You MUST register on the auction site linked below to participate in the sale online. You can preview the lots without creating an Account/Password.
2022 Gallatin County 4-H/FFA Livestock Market Sale Auction Website: Gallatin County 4-H ShoWorks Auction
Log-In Instructions:
Click the yellow "LOGIN" button located on the top right hand corner of the auction homescreen.
Search and Select your name from the drop-down list.
Name doesn't appear? Click "New Buyer? Register Here"
Name appears? Request your unique Security Code. You must enter a mobile phone number when registering because you will receive a text message with a 4-digit security code that will be your code for the duration of the auction.
Enter Security Code.
Sign In.
Still having trouble? Contact see us at the Red Sale Barn or call 406-582-3280
If you would like to purchase in-person at the fairgrounds on Friday, July 22nd starting at 5pm:
3pm - 5pm Check in begins. You can continue to check in through the night.
Buyer's Appreciation BBQ, provided by MSU Catering and Daniel's Meats, begins at 4pm - 6pm located in the Small Animal Tent sponsored by BBG Contractors and Swan Land Company. Get meal tickets at check in!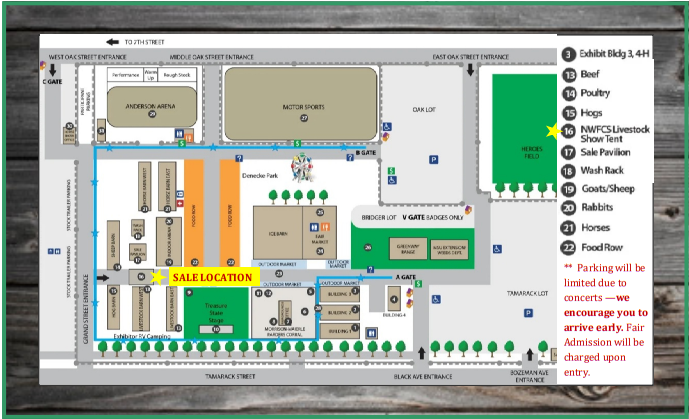 If you have any questions you can contact us at: [email protected]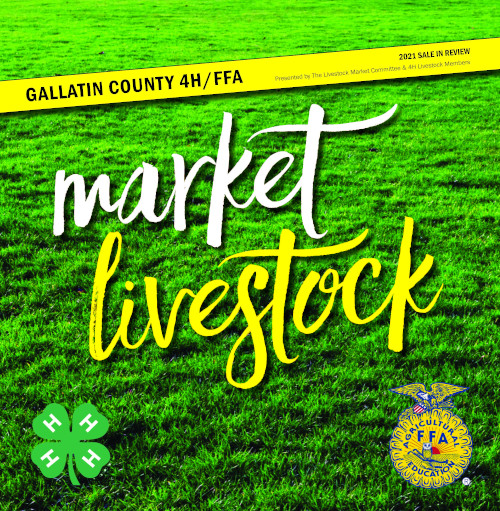 Click on the image above to look inside the 2021 Thank You Tab!