Dentistry Career Information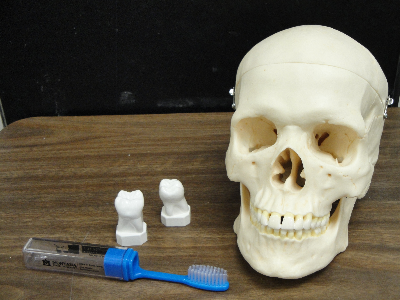 Description: A dentistry team encompasses a number of professionals including dentists, dental hygienists, lab technicians, and dental assistants. Dentists carry out procedures that eliminate pain, restore oral health, and prevent future problems. In addition to excellent earning potential, dentists can be their own bosses by opening private practices. Dental careers tend to come with flexible schedules and stable employment opportunities.
Education: A doctor of dental surgery (DDS) or doctor of dental medicine (DMD) degree from an accredited program is required. After completing a bachelor's degree students may apply to a 4 year dental program. A variety of undergraduate degrees are common among applicants and available at MSU.
Association website:adea.org
Required entrance exam: DAT, 90 days between repeat exams
Common electronic application: AADSAS
Application launch date: early June, submission available immediately
AADSAS application details:
Personal statement length: 4500 characters (including spaces)
Experiential descriptions: 175 characters each (including spaces)
Application overview:
Primary application entails:

Completed application
DAT scores
Official transcripts
Personal statement
Resume of acctivities and accomplishments
Application fee
Supplemental application entails:

Letters of recommendation
Additional essays/questions
Application fee
*If you are utilizing a Committee Letter of Recommendation from the Health Professions Advising office (highly recommended) all letters of recommendation are electronically submitted to the schools you apply to as a committee packet. This is done by completing the requirements through Prep2Apply.
School Info:
ADEA Official Guide to Dental Schools
updated 07/2021