Getting Started
The resources on this page will help you get started purchasing, preparing, and promoting local foods in school meals and snacks.
Resources and Information is included below for the following topics (click to jump to a topic):
Procurement Practices
Schools using federal and state funding must follow proper procurement procedures for purchasing any goods and services, whether they are local or not. The guides below will provide an excellent start for understanding both procurement procedures for all food, goods, and services especially local foods.
Geographic Preference
Montana's Geographic Preference
Montana law allows public institutions the option to prioritize "local" over "lowest bid" by taking advantage of an optional exemption from the Montana Procurement Act in the purchasing of Montana-produced food. This optional exemption, enacted in 2007, gives public institutions more flexibility to buy Montana-produced food, unless the purchases are made using federal dollars. The law requires that food purchasers stay within their current budgets. This means an institution may pay more for Montana-produced food items as long as the extra cost can be made up on other less expensive items or substitutions. "Montana-produced" is defined broadly in the law to mean products that were "planted, cultivated, grown, harvested, raised, collected, or manufactured" in Montana.
Applying Geographic Preference in Procurement
The USDA Geographic Preference fact sheet describes the law and how to use it as a tool to give local vendors preference in your procurements.
Food Safety
Large and small producers have state and federal rules regarding how to safely handle and process the products they sell. When buying from local producers it is important to verify that suppliers of all sizes are in compliance with food safety regulations. The following steps will guide you in record keeping to track food safety practices from these businesses to your cafeteria.
Make sure you keep records from all vendors on the products you purchase so you can identify the source of the product (often called traceability) in the event of a quality issue or foodborne illness. Use the vendor's invoice or receipt similar to the one included in the Local Produce Procurement Checklist.
Regulations
First engage in conversation with your local (county) health inspector/sanitarian. They are at the county, tribal or health district Environmental Health office. Find your local health office. They can help you understand the regulatory requirements for purchasing locally grown and produced food and can help create a system of documentation and traceability for all products purchased from local producers. The basic guidelines for purchasing specific products are detailed below.
Produce (Fruit and Vegetables)
Raw, unprocessed produce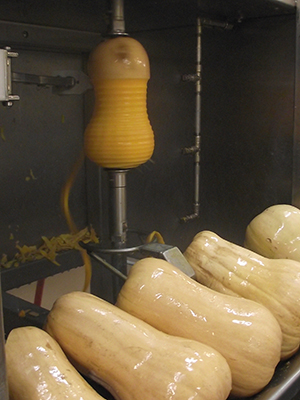 Photo credit: Jan Tusick, Mission Mountain Food Enterprise Center
Generally, no licenses, formal inspections or regulatory oversight are required of any food in its raw, unaltered state, including fruits, vegetables, raw honey, and grains for very small producers. Raw and unprocessed fruits and vegetables cannot be:
Cooked
Canned
Preserved, except for drying
Combined with other food products
Peeled, diced, cut, or blanched
A Produce Dealer License is required for any person who wholesales produce in the state, transports produce from out of state into this state for retail sales, or retails produce grown by the produce dealer in this state when gross annual retail sales exceed $25,000. For more information visit the Montana Department of Agriculture's Produce site.
The Local Produce Procurement Checklist serves to guide your procurement conversations with local farmers and food producers and provides a formal mechanism for tracking local produce purchases. It is recommended, but not required, that you complete this checklist for each farmer from whom you purchase produce and keep a copy of this checklist within your records as part of your food safety plan documentation.
Some farmers may be GAP Certified. GAP stands for Good Agricultural Practices and is a certification program that many farms that sell to larger food distributors participate in. GAP is not required by law for farms to sell their products to schools. However, if a farm you are purchasing product from is GAP Certified, you probably do not need to fill out your own food safety checklist. Many small farmers may not be GAP Certified—audits are expensive and there is no federal or state GAP mandate for small farmers—but they may have an on-farm food safety plan. Ask your farmer vendors if they have implemented a GAP or on-farm food safety plan, and if so for a copy. If they don't have a written plan, you may request they develop one, but give them several weeks to complete it. Montana Food and Agriculture Development Centers provide training on food safety and GAPs.
Processed produce and other food items
Processed items (including minimally processed such as sliced, chopped or peeled) must follow food safety and licensure requirements established by the Montana Department of Public Health and Human Services and the local Board of Health. Sanitarians do not establish requirements, they only enforce them. The basic question to ask if you are purchasing any processed products is, "Are you a licensed food manufacturer through Montana Department of Public Health and Human Services?"
Grains and Pulse Crops
Grains and pulse crops (legumes that include chick peas, lentils, dry beans, and dry peas) that have not been processed are raw agricultural commodities and do not require licensing or inspections. Processed products containing grains and pulse crops are considered a processed food. See above "Processed produce and other food items" for requirements. An agricultural commodity cannot be:
Cooked
Canned
Preserved, except for drying
Combined with other food products
Peeled, diced, cut, or blanched
A Commodity Dealers License is required if a person engages in a business involving or, as part of the business, participates in buying, exchanging, negotiating, or soliciting the sale, resale, exchange, bailment, or transfer of any agricultural commodity in the state of Montana valuing $30,000 annually. While this probably does not apply to most farm to school transactions, learn more here.
Meat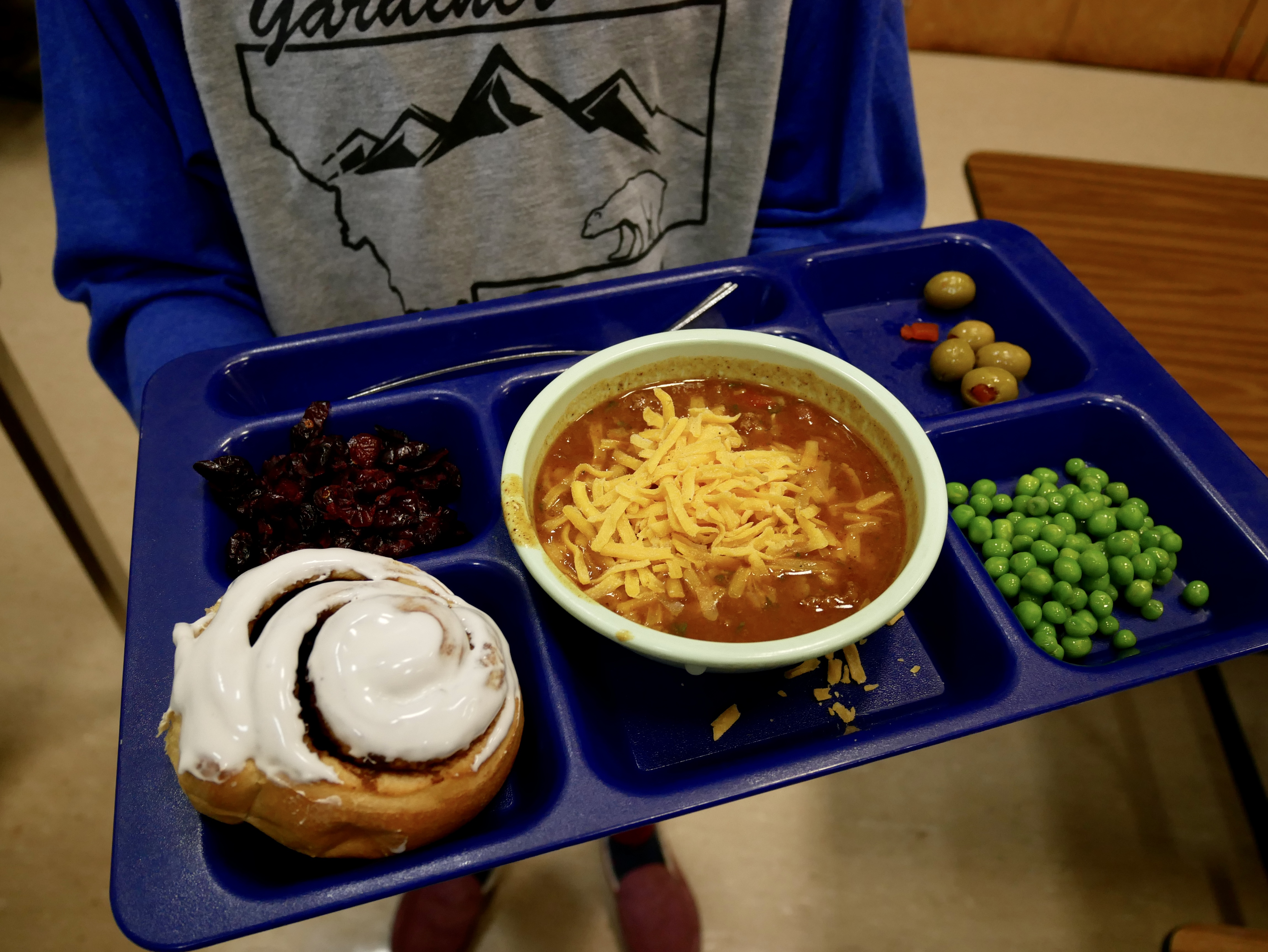 Animals slaughtered and processed in a "custom exempt" plant may not be sold; that meat is for consumption by the owner(s) of the animal, which cannot include schools. However, retail meat establishments can further process state- or federally-inspected product for sale to schools. Less than 25% of their sales can be to hotels, restaurants, and institutions limited to $76,500 of their total sales. Further, custom exempt facilities have additional regulations limiting ingredients in processed products (e.g., they cannot add fillers like soy to hamburger patties).Livestock raised in Montana and offered for sale within Montana must be slaughtered and processed in either an official Montana Department of Livestock-inspected (state-inspected) or a USDA-inspected (federally-inspected) facility. If that meat is bought or sold across state lines, it must be processed in a federal USDA-inspected facility.
Poultry
Poultry raised in Montana and offered for sale within the state must be slaughtered and processed in a state Department of Livestock-inspected plant, a USDA-inspected plant, or by a grower licensed by the state under USDA's federal 1,000 bird, 20,000 bird, or small enterprise poultry grower exemptions. Poultry processed in a state-inspected plant or under the federal poultry exemption may be sold into any in-state market, including schools, but as with red meat, only meat that is processed in a USDA-inspected plant may be sold or bought across state lines. Exempt poultry operations can only sell up to 25% of total sales to hotels, restaurants, and institutions (limited to $58,200 of their total sales).
Exempt categories are only exempt from animal by animal inspection. Sanitation standards apply consistently across all categories ensuring a safe and wholesome product.
Labeling of meat and poultry products
All products offered for sale that are processed by an official state or federally inspected meat or poultry facility, including mobile units, or by a state-licensed poultry-exempt grower must bear an approved label. This label must have:
True name of the product
Product ingredients, if applicable
Name and address of the processor or distributor
Net weight of the product
The inspection legend (except exempt poultry products)
Allergen declaration
One of the following statements or a similar perishable warning statement: "Keep Refrigerated," "Perishable," "Keep Under Refrigeration," or "Keep Frozen" if the product is perishable
Safe Handling Labels for raw meat and poultry products
For more information about regulations regarding meat and poultry regulations contact Gary Hamel at [email protected] or (406) 444-5293.
Dairy
Dairy products used in school food service programs must be pasteurized in a licensed plant.
Eggs
Grade B or better eggs are required to be used in food service establishments, including school food service programs. Fresh shell eggs (Grade B or better) may be purchased from local farmers if the farmer holds an Egg Grader License from the Montana Department of Livestock.
Finding Local Food
Connecting with local farmers, ranchers, and food businesses may seem like a challenging endeavor, but there are several strategies to get you started.
What is in season? See the Montana Seasonal Food Chart for ideas for what foods are available every season.
Go to your local Farmers Market and start talking with area farmers and food business staff. Find out who is interested in working with your school/district to provide food. Check out the online directory of Montana Farmers Markets'.
Looking for a local meat processor?
Ask other food service managers where they source their local foods.
Check with your distributor(s) for a list of Montana products that they stock on a regular basis. Look for local distributors, grower cooperatives, and food hubs for more information about food producers in your area.
Check out the USDA "Integrating Local Foods" Fact Sheet
Communicating with Producers
Keep in mind local producers will not know exactly what your food service program needs from them unless you tell them. Take some time to think about and develop specifications for what you need, considering the categories listed here:
Product Pricing and Quantity - It is very important to communicate this information early in your conversations with local food producers so that appropriate expectations are set and budgets can be established.
Condition of Delivered Product - You may end up with carrots that have the greens still attached to them if you don't indicate that you would like the greens removed. Do you require specific packaging for your product (cardboard boxes or sanitized re-useable totes)? Be specific.
Product Delivery Schedule - The last thing a food service manager needs is for a delivery truck to show up in the middle of the school lunch period. Be specific about what days/times work for you in terms of delivery.
Payment Schedule - Do you need school board or central office approval in order to make payment for goods received? If so, plan for this process and timeline and communicate this to your vendors.
Regular Communication on Available Products - Ask your local farmers, food businesses, co-ops, distributors, and other vendors to send you regular communication on what they have available for sale, including:

Products
Size of items
Quality
Quantity
Prices
A Note on the Price of Local Foods: Many food service managers have seen less waste in the kitchen and on the trays due to the quality and flavor of local, farm-fresh food. A higher price may not correspond to a higher overall cost. In some schools food costs have actually gone down. A truly higher cost item can also be served less frequently or in smaller portions. For example, some schools have successfully reduced waste both during cooking and plate waste by using high quality Montana beef. Since they waste less, they are able to justify or offset the potentially higher cost. Learn more about success Montana Beef to School projects.
Preparing Local Foods
With farm to school a rapidly growing trend in schools throughout the country, there are many menu and recipe resources available.
Recipes
Lentils, Gems in The Treasure State Resource - MSU
New School Cuisine: Nutritious and Seasonal Recipes by School Cooks for School Cooks - Vermont FEED
The Lunch Box Recipes and Cycle Menus - Chef Ann Foundation
Fresh From the Farm: The Massachusetts Farm to School Cookbook
Montana Cook Fresh
Montana Cook Fresh is a culinary skills training for Montana school nutrition professionals hosted by Montana Team Nutrition Program and partners. Check the Training and Events page for upcoming trainings, or download the workshop packet for tips, recipes, and resources.
If you are interested in hosting your own Montana Cook Fresh workshop, contact Molly Stenberg, Montana Team Nutrition Program at [email protected] or (406) 994-7217.
Marketing & Promoting Local Foods
Purchasing local products takes extra effort, so don't let that effort go unrecognized. There are many ways to feature the farm to school aspects of your food service program as a means of marketing your overall program. Consider the following:
Mark your menu. Choose a consistent and visible method for identifying local items on your monthly menu. Consider adding information about the food producer(s) on your menu or fun facts about the foods featured on your menu.
Point of service (on the lunch line) menu item labeling. Parents, staff, and community members may value your efforts to buy locally so be sure to utilize it as a marketing tool.

Montana Menu Board: a reusable menu board designed to showcase Montana foods served in cafeterias Download poster for printing and Instructions. We reccomend printing and laminating the posters to be used with dry erase markers.
The Discover Montana's Delicious Treasures poster and meal-planning and food exploration lesson for elementary students (grades 2-5) is intended to teach basic nutrition to children while showcasing healthy Montana foods.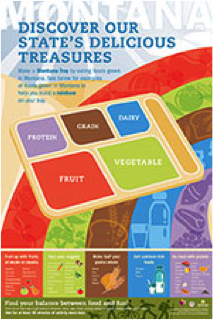 Identify local items on the weekly menu that goes in the school newsletter, on the school web site, or in the local newspaper.
Create a farm to school bulletin board in your cafeteria. Each month feature a different local farmer who is providing food to your program.
Conduct taste test events with new local products or recipes.
Work in collaboration with teachers and school administrators to set up field trips to farms that are providing products to your program. Call on those teachers and individuals who are already engaged in these activities such as the school's agriculture teacher or the Future Farmers of America club advisor and student members. Learn more about farm field trips in Food Education K-12.
Consider starting a Harvest of the Month program at your school by featuring a different local food each month with announcements, posters, labeling, classroom activities, etc. Sign up online today!
Join in the celebration! Use these events to help grow your farm to school program or showcase your on-going efforts and get more of your school and community involved.
Montana Crunch Time is held on a designated day and time every October. Montanans across the state whether at school, work, or while having fun are encouraged to crunch into a locally or regionally grown apple. Learn more, download the Crunch Time guide, and sign up online.