Upcoming Training & Events
Montana Farm to School Showcases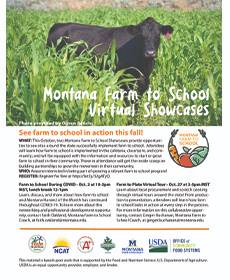 This fall, two Montana Farm to School Showcases provide opportunities for anyone interested in the program to see how sites around the state successfully implement farm to school. Attendees will discover how the schools' teams implement farm to school in the cafeteria, classroom, and community, and be equipped with the information and resources to start or grow farm to school in their community. Those in attendance will also get the inside scoop on how stakeholders work together successfully, and specific examples will prove to be beneficial to anyone wanting to grow the movement in their community. Two virtual showcases will be held this October:
Farm to School During COVID: October 2 at 10:00-2:00pm MST (with 1 hour lunch break). Recording below in Archived Trainings.
After registering, attendees will receive a confirmation email containing connection information.
Montana Farm to School Summit: Digging Deeper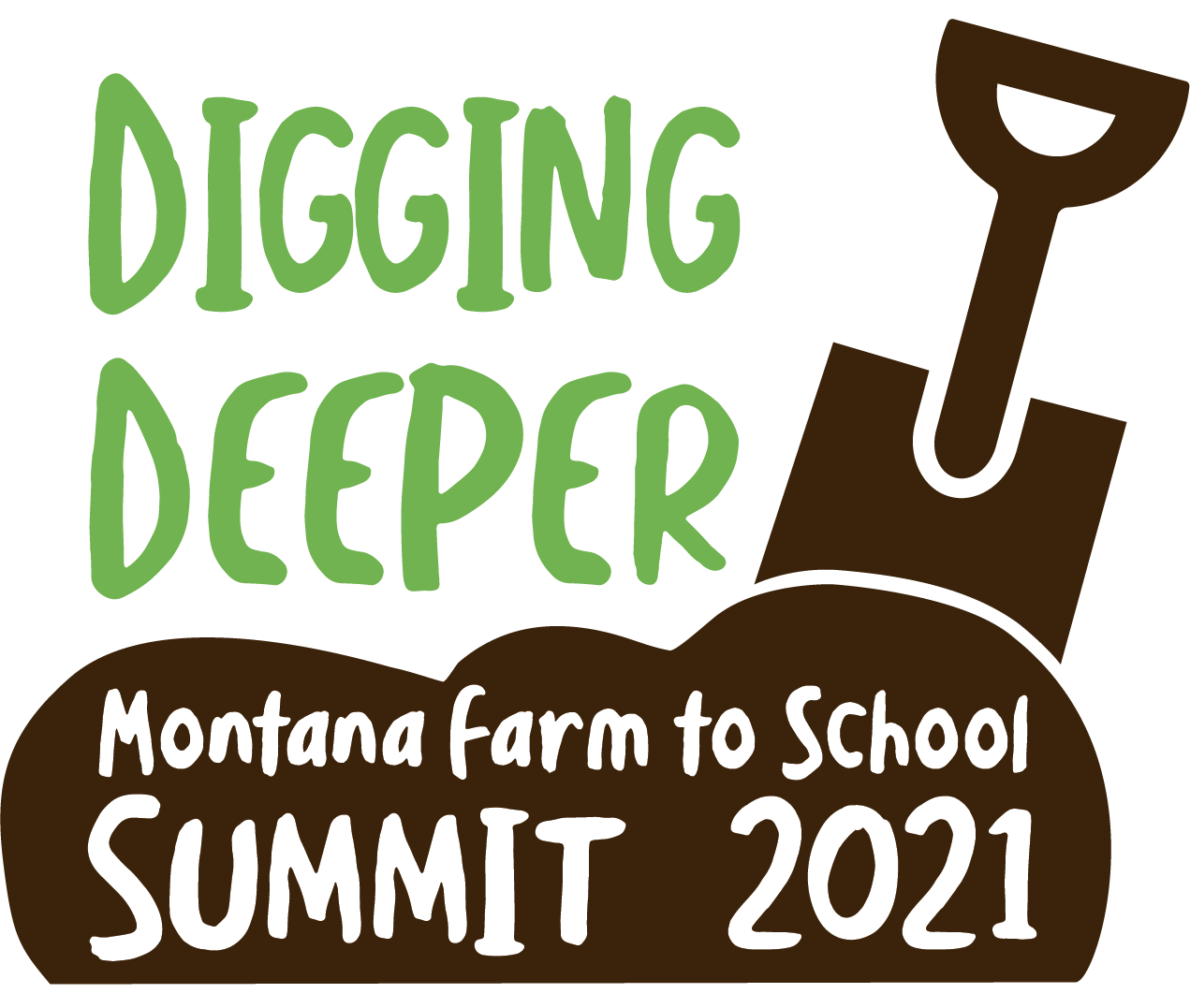 The 2021 Montana Farm to School Summit: Digging Deeper will be held on August 11-12, 2021, at the Best Western Great Northern in Helena. Learn and share how schools and programs are practicing farm to school initiatives across Montana. Dig deeper into the core elements of farm to school, which includes serving local foods, school gardens, nutrition, agriculture, and food education. Workshops, experiential learning, and networking opportunities will provide inspiration, ideas, and resources for all people interested in farm to school. Visit the Farm to School Summit page for more information and watch out for reopening details on workshop proposals and registration.
Archived Training & Webinars
USDA hosts farm to school webinar series on a regular basis. Check out the current webinar series or recorded versions online.