Dear Bobcat parent and family members,
I know this email comes to you at a difficult time. We are all worried about the safety and wellbeing of our family and loved ones. I also know this: we are in this together. This morning, I sent an email to all MSU students reminding them that making short-term sacrifices right now will save lives. I am confident our students will rise to this challenge and that we will come through this stronger as a campus community.
Since returning to work full-time last week, I have been checking in with my colleagues around campus and want to assure each of you that the student success services that your student is accustomed to at MSU are open and available remotely. There's a lot to cover, so bear with me on the length of this email.
First and foremost, encourage your student to visit our Counseling and Psychological Services (CPS) support page. We know many students are feeling anxious based on their responses to the survey we sent earlier this week asking about how they are doing. The support services and staff at CPS are available to students no matter where they are in the country.
We're also mindful that the shift to online classes has been trying for some of our students. Our Learn Anywhere webpage has links to many different resources for supporting your student's transition to and achievement in the remote learning environment.
The Allen Yarnell Center for Student Success has your student covered with their services, including Smarty Cats Tutoring, Financial Coaching, Success Advising, and Career Coaching--all available through online appointments.
Academic advising services have also been adapted, and the updated Advising Commons webpage has links that direct students to their advisors for their majors, additional information and resources. You can see what's available to your student under the "advising centers" and "students" tabs.
I have been informed that academic advisors from Advising Commons are contacting their advisees to explain how their services will be offered this spring. Your student will set up phone or video meeting appointment via a scheduler link on the webpage. For general questions about the advising process, students are encouraged to contact the Gaines Advising Center at 406-994-3532 or [email protected].
Advising appointments are crucial at this time of year as students prepare to register for summer and fall classes.
MSU's Priority Registration for summer and fall 2020 classes began this week. Tony Campeau tells me his Office of the Registrar staff are working diligently to provide students the resources they need through the registration process. And because students are in the distance learning groove, nearly all 2020 summer session classes will be offered online. We're encouraging them to keep moving forward if they want to earn additional credits by registering in summer courses.
Tony and his staff even have a page devoted to information on common registration challenges.
Additionally, with authorization from the Montana Commissioner of Higher Education, MSU Residence Life confirmed a process to issue pro-rated spring semester room and board refunds for students who are no longer living in the residence halls on March 23 or after. See the Res Life webpage for details on the process, timeline and qualifications to request a pro-rated refund as well as additional information for students and families to consider.
Please be aware that students are not required to move their personal belongings out of the residence halls to qualify for a pro-rated refund.
And as one final note, today is the first official day of the US Census. The Census is designed to capture Americans where they would have normally lived and slept on April 1. For college students across the United States, that was supposed to be either on campus or in their college communities. As we all know, students are now either at home or largely dispersed. Despite this, the Census has given clear guidance that students are still to be counted where they would have been on April 1, even if they are elsewhere due to the COVID-19 pandemic. If you, as parents and family, can help urge your students to fill out their Census forms we would be most grateful. For more information, please visit MSU's Census 2020 page.
Wishing that you, your student, loved ones and neighbors stay healthy and well. Please visit MSU's COVID-19 page to read all of the relevant communications and updates on campus.
My sincere best,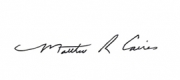 Matthew Caires
Dean of Students