Dear Bobcat parent and family members,
It never ceases to amaze me how our team in Sports Facilities transforms the Brick Breeden Fieldhouse into a rodeo arena. But that's exactly what happened last week, and this past weekend, the Bobcat Rodeo Team did an incredible job representing one of MSU's finest traditions and our agricultural heritage. I tip my hat to Coach Whitaker, Coach Rasmussen and all the student-athletes for a job well done.
We're now in the home stretch of the spring semester and the 2022-23 school year. With final exams and projects soon underway, the end of the semester can be stressful for students. We want to ensure they take good care of themselves, including their mental health.
Please continue checking in with your students and encouraging them to maintain their study, sleep, eating and self-care routines. Urge them to seek help if they feel anxious, irritable, have low self-esteem or are frequently sad.
MSU Counseling and Psychological Services (CPS) has a team of practitioners specializing in college mental health who provide free and confidential personal counseling, in-person and telehealth. Students can call CPS at 406-994-4531 to access short-term individual counseling and crisis intervention. CPS also offers its Let's Talk Drop-In Services, allowing students to consult with a counselor without initiating formal counseling.
In addition, CPS offers many self-help resources through its website. For example, they have a webpage addressing final exam stress with helpful reminders and self-care recommendations. Other online self-help resources address stress management, anxiety, depression, substance abuse, grief and loss, eating concerns and body image.
If you are concerned (or your student has expressed concern) about the welfare of a student, the most straightforward way to notify us is by submitting a Campus Assessment Response Evaluation (CARE) Referral. A referral can be filled out online or through the Safe Cats app on a mobile device.
Sometimes people cannot or will not ask for support, so informing us of a concern may be a critical factor in assisting someone who is struggling. There are many signs that someone might need help, including but not limited to: expressed threats of suicide, self-harm, violence to others, and other mental health distress related to anxiety, grief, loss and concerns for the community's safety.
If you live in the area and ever consider a situation an emergency, call 911, or if you live out of the area and are calling about a student living in Gallatin County, call 406-994-2121, ext. 4. If the situation is not an emergency, please submit a CARE Referral by visiting the CARE Program website.
Finally, I'd like to conclude with a shout-out for our AdvoCat program, which is accepting applications for tour guide positions for the 2023-24 school year. AdvoCats work with the Office of Admissions and serve as one of the initial contact points for prospective students visiting MSU. You might remember the AdvoCat who gave you and your student a campus tour during an MSU Friday event, which the program helps coordinate.
AdvoCats earn 400-level course credit, get priority class registration, develop valuable leadership and public speaking skills, and have fun! If your student might be interested in this, please encourage them to check out the AdvoCat website to apply. The program is conducting interviews through April 28.
Sincerely,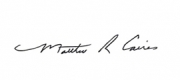 Matthew R. Caires
Dean of Students