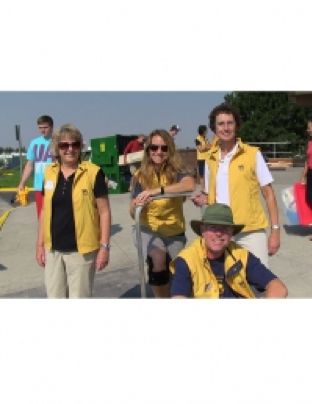 Dear Bobcat Parent and Family Members,
It's hard to believe, but Move-In Day, August 22, is almost here. A new home, new friends and maybe a new town--it can all be a little nerve-wracking--but we're here to help you and your student feel at home through the transition.
Each year, I join hundreds of other faculty, staff and student volunteers to load carts, carry books and boxes and assist our incoming students and their parents on Move-In Day. It's a privilege to be a part of this significant transition in our students' lives--moving from living at home to becoming a new part of our MSU residential community. Don't be surprised to see our mascot, Champ, members of our varsity athletic teams and coaches, and even President Cruzado and her executive cabinet lending a hand.
You should have already heard from the dedicated staff in Residence Lifeabout your student's assigned move-in time. To help with the flow of traffic next Wednesday, please follow the instructions sent to your student and arrive at the designated time. MSU staff and students will help direct you to appropriate parking and will assist with logistics once you arrive on campus.
For additional information and helpful tips about Move-In Day, please refer to our move-in day web page or contact James Tobin at [email protected]. Between James, Jeff Bondy and the other hundred and fifty residence life staff and students, we are ready for your student to join us this fall.
Questions, comments, or suggestions? All of us in the Bobcat Parent and Family Program are here to help. Contact us at [email protected].
Kind regards,
Matthew R. Caires,
Dean of Students
P.S. For additional information on Move-In Day, bringing a bike to campus, etc., we encourage you to watch the Move-In Day Webinar we hosted earlier this summer.
Bobcat Parent & Family Program
174 Strand Union Building | P.O. Box 174220 | Bozeman, MT 59717
www.montana.edu/parents | [email protected] | 406-994-7359