Dear Bobcat parent and family members,
Monday was the start of my 24th year working on a college campus. I rode my bike to work and made it to campus early for the start of a new academic year. And even though this year will be filled with the challenges associated with COVID-19, the first day of classes started exactly the same way as it always does, with a ton of excitement and energy reverberating from all corners of campus.
The start of the new academic year is simply my favorite time to be on campus. The students are brimming with anticipation and school spirit--we call it "vim" at MSU. The faculty are rejuvenated from their time away from campus during the summer. The Spirit of the West Marching Band has us singing along as they practice the fight song during their afternoon practice. Our campus, along with the city of Bozeman, feels re-energized with the return of our students.
And just like that: Your student is in college for a new semester either for the first time or continuing on motivated and determined to earn their degree. And to keep that vim going, there are also a variety of annual events coming up soon in which we encourage students (and you, virtually) to participate:
Rockin' the M
On Sunday, August 23, I will join the Office of Student Engagement and 100 first-year students to help carry over 100 gallons of paint to the top of the "M" on Mt. Baldy. In one of MSU's best traditions, we perform the annual upkeep and re-painting of the rocks that have been on Mt. Baldy for over 105 years. MSU students have been responsible for maintaining the "M" during all of this time, and this year is no different. We will be offering separate shifts for the student volunteers to ensure adequate space and social distancing about the tradition HERE
Fall Convocation
IIf you look up the word convocation, you will find that it refers to an assembly of persons called together for a meeting in order to pursue a common purpose. Our annual Convocation has become one of MSU's most cherished traditions at the start of the fall semester. On Thursday, August 27, we're hosting bestselling author and MSU alumna Sarah Vowell in a livestreamed online event at 7:30 p.m. MDT. A nationally recognized author of seven nonfiction books including, "Lafayette in the Somewhat United States," Vowell is the voice of Violet in both "Incredibles" films and a New York Times contributing opinion writer, where she occasionally explores the mission of public education. Vowell was raised in Montana and graduated from Bozeman High School in 1988 and from MSU in 1993 with a degree in modern languages and literatures. As always, parents and family members are encouraged to participate in the event, this year over the livestream.
Convocation Service Saturday
On the Saturday after Convocation, our students will be going out into the Bozeman community to lend a helping hand to a number of local non-profits. Hosted by the Office of Student Engagement, Service Saturdays are service project days where students get a chance to get to know local community members while working to enhance Bozeman Pre-registration is required.
Finally, I want to thank all of you who helped your student get moved in on campus or in the Bozeman area and attended events last week. I am also grateful to those of you who have written in response to my emails. It has been a very demanding start to the school year, and I anticipate there will be some curves along the way, but as President Cruzado noted in her message on Sunday, "We are also ready for the uncertainties that this new season will bring, ready to adapt, ready to respond...each and every time."
I will continue to stay in touch via email with a variety of campus updates about twice a month now that the school year is underway unless there are new campus developments that need your immediate attention. Please do not hesitate to reach out to the Parent & Family Program and us by calling (406) 994-7359 or emailing [email protected] if there's anything we can do to support you or your student. .
Regards,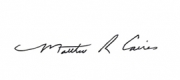 Matthew R. Caires
Dean of Students
P.S. If you want to see an example of social distancing in one of MSU's expanded classrooms, here's a bird's-eye view of Associate Professor Andrew Hill's Econ 101 class in Shroyer Gym