Dear Bobcat parent and family members,
Tomorrow at 8 a.m., the old steam whistle on campus will sound and usher in a new school year. The whistle is an MSU tradition that welcomes students and faculty to campus on the first day of classes for the fall and spring semesters - and it's loud. You can hear it across the Gallatin Valley. The whistle also sounds on fall and spring commencement days as a biannual reminder of every student's ultimate goal: a college degree.
I hope your student has been participating in all the fantastic events offered by MSU Debut such as Catapalooza, movie on the lawn, and the annual "M" photo and block party. Tomorrow, for the first day of classes, President Cruzado is hosting an ice cream social during the noon hour right in front of Montana Hall.
And Saturday, Aug. 27, is MSU Debut Service Saturday, our first student-volunteer event of the year. Service Saturdays are local service projects held monthly during the school year. They offer a great way for students to lend a hand and give back to the Bozeman community. There are six worthy projects (from the food bank to an animal shelter) for students to select from, so please encourage your student to participate.
As Dean of Students, one of my daily top priorities is to further our students' health, safety and well-being. To that end, I want to draw your attention to services MSU provides to care for students. First, MSU Student Health Partners offers a full range of medical and wellness services. These include same-day acute care, chronic disease management, counseling and psychological services, dental services, prescription drugs, wellness coaching and much more to help your student remain healthy and well.
Second, we know that inflation is high and budgets are tight these days. Consistent with national averages, approximately one-third of MSU students may face food insecurity over their college careers, impacting their well-being, academic achievement and retention. If your student, or someone they know, is struggling with food insecurity, the Bounty of the Bridgers (BOB) Campus Food Pantry provides supplemental and emergency food assistance to students, faculty, staff and family members at no cost.
Along with the food pantry, the BOB program has a Grab 'N Go Snack Program which provides snacks in offices around campus so a hungry student is always near a free food source. BOB also offers Food Security Scholarships to give food-insecure students a voucher for 25 visits to campus dining halls, which can be used over the semester.
Following along on the topic of tight budgets, if your student is interested in a part-time job, they can check out the Student Employment Job Fair on Wednesday, Aug. 31. The fair will connect students with on-campus employment opportunities, including work-study positions.
We can't wait to see everyone beginning classes tomorrow. It's going to be a great school year!
Kind regards,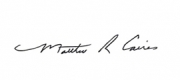 Matthew R. Caires
Dean of Students
P.S. Save the date! The 2022 Parent and Family Weekend is scheduled for Sept. 30 through Oct. 1. Registration and details, including a schedule of events, is available on the 2022 Parent and Family Weekend webpage.