Dear Bobcat parent and family members,
Well, I am happy to say that Halloween weekend has now passed for the year, without any major injuries or incidents to report. My family spent the evening trick-or-treating in our neighborhood, all of us dressed up as superheroes -- the girls as Super Wonder Women, and me as a ski patroller. (They are, after all, superheroes in their own right.)
Not only has Halloween passed since my last email, so has the Eastern Washington football game. Wow, how about those Bobcats! We're on our way to a Big Sky conference championship and the postseason. I'm so pleased for our players, Coach Vigen and his staff. It's been a great fall semester for our athletic programs.
Back on campus, an important registration deadline is rapidly approaching. Since Sept. 15, students who have dropped a course have received a "W" grade on their transcript. However, the window for dropping a course with a "W" closes on Wednesday, Nov. 17; no class withdrawals are allowed starting Nov. 18.
If your student is struggling in a course, please ask if they have spoken with their professor or advisor or used an academic help center or tutoring services. If your student decides to drop a course, they will need to receive approval from their advisor. Therefore, students should reach out to their advisors well before the deadline to ensure they have time to complete the drop.
Detailed information about dropping a course, including deadlines and instructions, can be found on the Office of the Registrar's add or drop a course webpage.
If your student doesn't know who their advisor is, the Office of the Registrar also has a webpage listing contacts for course drops and withdrawals.
Please keep in mind that dropping a course can impact financial aid. Students can contact Student Accounts or the Office of Financial Aid Services with questions.
Dropping a course this late into the semester is not uncommon, but keeping the W's to a minimum is the goal. This starts with a sensible and thoughtful approach to plotting their courses to graduation and the course registration process. This leads to a second important registration-related matter: registering for the spring semester.
Based on the number of credits earned, priority registration for current and continuing students began Oct. 25 and runs through today, Nov. 9. Open registration, which is available to all students, including new and transfer students, begins tomorrow, Nov. 10. We encourage all students to be registered for the spring semester by Thanksgiving.
If your student hasn't registered yet, please encourage them to connect with their advisor to schedule their advising session as soon as possible. Advisors work with students to craft an academic plan suited to their personal and career goals and make sure they're on track to graduate in a timely manner. Students must receive a registration PIN from their advisor to register.
Detailed registration information, including the spring 2022 registration timetable and the four steps in the registration process, can be found on the Office of the Registrar's registration process webpage.
In other news, we learned this week that MSU Facilities Services will need to prioritize snow removal for certain paths and routes through campus this winter. Our Facilities crew does a tremendous job clearing campus routes of snow and ice and helping to keep our campus community safe. However, like many businesses and organizations, Facilities Services is experiencing ongoing staffing shortages on the landscape and grounds crews. As a result, some pathways, building entrances, and stairways will not receive snow removal service this winter.
Slipping and falling on ice can result in more than just a bruised ego. According to the CDC, falls were the most common cause of nonfatal injury in the U.S. in 2019, accounting for 30% of all nonfatal injuries. For the 15 to 24 years age group, unintentional falls were the third leading cause of nonfatal emergency room visits in the U.S. in 2020.
We know that some of our students have never lived in a cold, snowy, and icy location like Bozeman. Even students who are well-schooled in navigating icy sidewalks and parking lots can use a refresher as winter approaches. Please share these helpful hints with your student:
Wear slip-resistant shoes.
Allow more time to get to the destination.
Slow your pace.
Take shorter, more deliberate steps.
Pay attention to where you're going.
Be aware of slippery floors due to snow and slush tracked into buildings.
Don't carry more than you can handle or impair your line of sight.
Avoid distractions when walking, like cellphones.
Check out the

Snow Maintenance Operations map

and select maintained routes around campus.
A nice pair of shoe snow and ice traction gear, such Yaktrax, DueNorth or STABILicers, might make a very nice stocking stuffer.
On a final note, campus offices will be closed and no classes held on Thursday, Nov. 11, in observance of Veterans Day. Please join me in a deeply felt and sincere thank you to the women and men who serve in our armed forces and to their families and loved ones who sacrifice in so many areas of their lives in the name of protecting our country.
Warm regards,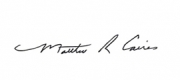 Matthew R. Caires
Dean of Students
P.S. For parents of students graduating next month, I'll be forwarding information from the Fall 2021 Commencement Planning Team later this week. Keep your eyes on your inbox.
Bobcat Parent and Family Program, Montana State University
174 Strand Union Building | P.O. Box 174220 | Bozeman, MT 59717
www.montana.edu/parents | [email protected] | 406-994-7359
If you wish to be removed from this group's mailing list, click here to unsubscribe.