Dear Bobcat Parent and Family Members,
I hope this email finds you and your family well after a wonderful holiday break, and that your student is ready for Spring 2019. Classes start tomorrow at MSU, and I cannot wait to welcome the students back to campus.
For the first time, we are welcoming new and returning students to campus through Spring MSU Debut, a series of programs and special events throughout the month of January designed to help students meet new people, make connections and have fun. There are activities planned every night this week. And on Friday, we're offering a late-night program called Rec Center Riot in the Strand Union, which should be a blast, especially for new studentst. fSee all the activities and events, at MSU Debut.
Also, with the start of the new year, the Allen Yarnell Center for Student Success (AYCSS) believes it's a great time to employ new habits. AYCSS is so convinced of the value of developing new habits that many of their staff are certified TINY HABITS experts. Their Office of Financial Education can help your student develop habits for saving, budgeting and understanding student loans. And the Office of Student Success helps students build equally constructive habits for developing learning and time management strategies. Your student can call (406) 994-7627 to schedule an appointment.
Throughout this semester, you will hear from me about the services we are developing for students interested in finding an apartment off-campus for Fall 2019. Even though the spring term is just starting, it's not too early to start making plans for housing for next academic year. Finding affordable off-campus housing continues to be one of the most stressful things our students face as they transition to their sophomore year.
If your student has enjoyed living on campus and wants to say in Residence Life next year, the priority deadline for submitting housing applications is January 18. That's only 10 days away. Students can find out more about applying to live on campus for the next academic year at the Reserve Your Space website.
Finally, look for a spring semester welcome from President Cruzado later this week. As a parent or family member of a current student, we want you to hear all the news from around campus. And if your email from President Cruzado is not personalized to you in the greeting, please take a minute to provide your name here so we can connect it with your email.
Warm Regards,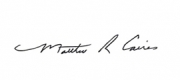 Matthew R. Caires
Dean of Students
P.S. For parents in the greater Denver, CO area, Dean Royce Smith will be in Golden on Sunday afternoon, Feb. 10 for a presentation, From Thinking to Making: How MSU students are making an impact on homelessness.
Bobcat Parent & Family Program
174 Strand Union Building | P.O. Box 174220 | Bozeman, MT 59717
www.montana.edu/parents | [email protected] | 406-994-7359