Dear Bobcat parent and family members,
We were so happy to welcome students back to campus for the spring semester. While the break was necessary for faculty and staff to re-charge for spring, it's just not the same without students on campus. We always miss their energy, enthusiasm, and yes, even their antics.
Now that we have the first week of the semester on the books, I wanted to remind you of some important upcoming deadlines. If your student wants to add a course, they may do so until Feb. 1 but only with the approval of the instructor.
If your student needs to drop a course, students can self-drop a course online through Feb. 1. After that date, students have until Feb. 8 to drop a course without receiving a "W" (withdrawal) grade but will need approval from their advisor. Feb. 8 is also the deadline to receive a 50% refund for dropped courses. After Feb. 8, your student may still withdraw from a course through April 20, but they need approval from their advisor and will receive a "W" grade. Students dropping a course after April 20 must have extraordinary reasons for dropping and will need the approval of the instructor, their advisor, and the assistant dean of their college.
If your student has mentioned adding or dropping a course, please remind them to review the deadlines and be proactive. Students are very busy at the beginning of a semester, and these deadlines tend to sneak up on them. We post these dates on the Office of the Registrar website, and students can find step-by-step instructions for adding and dropping courses here.
Students who need advice about adding or dropping courses should first talk with their academic advisor. Students always have the option to visit the Academic Advising Center. Emily Edwards and her incredible staff are available to assist students throughout the work week on a drop-in basis.
Another important deadline that is rapidly approaching is the Feb. 1 priority application deadline for most scholarships in the Cat Scholarships system. The Cat Scholarships application portal is the single application that students complete for most academic and non-academic department and program scholarships. There are hundreds of scholarships to be awarded to students in majors across campus. Filling out the online application could pay off for your student.
Moving on to some of the fun activities on campus: Chris Pruden from the Office of Student Engagement and the MSU Debut team have organized several events to welcome students back to campus following the long winter break. These events include a Virtual Reality and Game Night and a Disney-themed Rec Center Rumble.
The marquee event of the spring edition of MSU Debut is our first-ever Campus Rail Jam, scheduled for Saturday, Feb. 5. The rail jam is a freestyle ski and snowboard competition held on a professionally designed custom slopestyle course. This free event will also include an ice carving exhibition, yard games, food trucks, a selfie booth, and sponsor tables and activities. MSU Debut events are an excellent way for students to connect with other students and engage in the campus community.
Finally, it's never too early to start dreaming about spring break, Mar. 14-18. Since 1996, MSU's Office of Student Engagement has offered BreaksAway trips during spring break. On these trips, students volunteer their time to meet the needs of communities near and far. At the same time, the host community offers opportunities to learn about and experience the challenges that they're grappling with. As a result, students return to MSU with an enhanced understanding of the diverse issues facing our national and global community, and the communities served see tangible results from the MSU students' projects. If this is something your student might be interested in, encourage them to check out the BreaksAway website.
If your student is interested in volunteering in the Bozeman area, the Office of Student Engagement also offers Service Saturdays. These local service projects are held on the first Saturday of the month and provide students with the opportunity to connect with other students while engaging in the larger Bozeman community.
Many regards,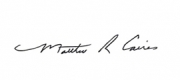 Matthew R. Caires
Dean of Students