Dear Bobcat parent and family members,
What a difference 24 hours can make! Early last week, campus was still relatively quiet with very few students in the halls or on the mall. And, even at 10 a.m. on Tuesday, there was plenty of parking available on campus. Twenty-four hours later, the first day of classes, campus had been energized with student activity. While it was nice to have the break during the holiday, it's always tremendously exciting to have our students back.
Now that we have the first week of the semester on the books, I want to keep you in the loop about upcoming deadlines. If your student wants to add a course, they may do so until Jan. 31 but only with the approval of the instructor.
If your student needs to drop a course, students can self-drop a course online through Jan. 31. After that date, students have until Feb. 7 to drop a course without receiving a "W" (withdrawal) grade but will need approval from their advisor. Feb. 7 is also the deadline to receive a 50% refund for dropped courses.
After Feb. 7, your student may still withdraw from a course through April 19, but they need approval from their advisor and will receive a "W" grade. Students dropping a course after April 19 must have extraordinary reasons for dropping and will need the approval of the instructor, their advisor and the assistant dean of their college.
If your student has mentioned adding or dropping a course, please remind them to review the deadlines and be proactive. These deadlines often sneak up on students. We post these dates on the Office of the Registrar website, and students can find step-by-step instructions for adding and dropping courses here.
Students who need advice about adding or dropping courses should first talk with their academic advisor. Students always have the option to visit the Academic Advising Center. Emily Edwards and her incredible staff are available to assist students throughout the work week on a drop-in basis.
Moving on to some of the fun activities on campus: Chris Pruden from the Office of Student Engagement and the MSU Debut team has organized several free events to welcome students back after the winter break. These events are an excellent way for students to connect with other students and engage in the campus community. This past week they have hosted a Welcome Back Breakfast Tent, Silent Disco Party and Game Night, including video, virtual reality and board games!
Coming up next month, the MSU Debut team has planned the second annual Campus Rail Jam on Saturday, Feb. 11. Chris and his team are also hosting a concert in the SUB on Feb. 14 featuring the indie pop trio Smallpools. Event details are available on the MSU Debut website.
Finally, if your student has not made plans for spring break, March 13 - 17, and enjoys traveling, working with new people and service-oriented projects, then MSU's BreaksAway program might be a perfect fit. The mission of the BreaksAway program is to cultivate in students a spirit of community involvement and service leadership.
On BreaksAway trips, student groups volunteer to work on projects that meet the needs of host communities as far away as another country or only one state away. Applications went live on Jan. 23, and interested students are encouraged to apply as soon as possible because spots fill up quickly. For more information and to apply, check out the BreaksAway website.
Many regards,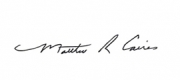 Matthew R. Caires
Dean of Students
P.S. I encourage you to check out our newly redesigned Bobcat Parent and Family Program website. It's full of helpful content, including student resources, student wellness links and information about Parent Family Weekend. You can also access past issues of this e-news series and archives of past Parent and Family Program webinars.