Dear Bobcat parent and family members,
As Halloween draws near, marking the beginning of a holiday season like no other, I want to reiterate that the health and well-being of your student continue to be our highest priority. Because that's true, I am using this email to discuss overall Halloween safety, as well as the importance for our students to make sound decisions while attending upcoming celebrations during the pandemic. Halloween has historically been one of our biggest weekends for social events, resulting in an uptick in campus alcohol and drug violations and related injuries.
If you're aware that your student's Halloween plans include social gatherings, I hope you will remind them of a few simple ways they can protect themselves in addition to wearing appropriate face coverings and practicing social distancing. I always recommend that students go out with groups of friends they know and trust and never accept a drink from someone they do not know. In addition to planning for their costume, we encourage students to also plan for:
How they will get to and from events
How long they, along with their group, intend to stay at events
What to do if they get separated from their group
For students who are planning Halloween get-togethers, my staff in the Office of the Dean of Students is available to meet with them to support their safety needs. If you know your student likes to engage friends and plan parties, please encourage them to stop in my office (SUB 174) and arrange a time that we can help them plan a fun and safe social event this Halloween. We're here to help.
As we work to limit the spread of COVID-19 on campus and in our community, please remind your student to avoid indoor gatherings that will likely be crowded and to be cautious about alcohol and drug use that will cloud their judgment and increase risky behaviors. Instead, students are encouraged to participate in safer activities, such as enjoying a Halloween movie night with their roommates, decorating their dorm room or off-campus residence, outdoor pumpkin carving, or decorating with neighbors or friends. The Montana State University: Stand Up, Gear Up Facebook page has free MSU-themed pumpkin-carving stencils available to download.
On another health and safety topic, University Health Partners (UHP) is encouraging all students to get a flu vaccination this year. Many of the symptoms of influenza and COVID-19 are similar, and while the flu vaccine does not prevent COVID-19, getting vaccinated can significantly reduce the chance of contracting both viruses at the same time. A high level of flu vaccination also helps reduce the number of flu cases in the community, allowing our health care providers to focus on COVID-19 and other medical issues.
UHP has offered two influenza immunization clinics this fall and administered over 1,000 vaccinations. UHP continues to have an ample supply of flu vaccine available, so please encourage your student to call 406-994-2311 to schedule an appointment if they haven't got their flu shot yet. Students can also request a flu vaccine at the time of any other visit. Most insurance plans fully cover the cost of influenza vaccination. Otherwise, the out-of-pocket cost for the flu vaccine is $25.
Finally, I would like to remind you about the approaching deadline for your student if they're considering dropping a class for the fall semester. Since early September, students who have withdrawn from classes received a "W" grade on their transcript. However, that window closes on Monday, Nov. 9; no withdrawals are allowed beginning on Nov. 10.
If your student is struggling in a class, it may be worth checking in to see if they have spoken with their professor or advisor or if they have utilized an academic help center or tutoring services. If your student decides to withdraw from a class, they should initiate the process as soon as possible. Students can find the undergraduate student add/drop form online for class withdrawals, but the class instructor and student advisor need to sign the form, which can sometimes take a few days.
It's also important for your student to keep in mind that withdrawing from a class can impact financial aid. Students can contact Student Accounts or the Office of Financial Aid Services with questions.
Withdrawing from a class this late into the semester is not uncommon, but keeping the Ws to a minimum is the objective. This starts with a sensible and thoughtful approach to the class registration process while focusing on the ultimate goal: a degree in four years.
Kind regards,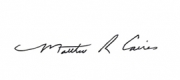 Matthew R. Caires
Dean of Students
P.S. In my Oct. 13 message, I mentioned MSU's virtual 2020 Snow and Avalanche Workshop (SAW), a free event to provide safety education for students who ski in the backcountry. A parent asked if parents and other family members could participate in the workshop even if they aren't at MSU or in Bozeman. The answer is yes, and I encourage you to do so! For more information, please visit the SAW website. The first session is scheduled for Nov. 2.