Dear Bobcat parent and family members,
I hope this email finds you well rested and that you were able to spend some quality time with your student during the fall recess. My family traveled out of state to spend some time with distant cousins and watch our kids find treasures of a lifetime on a sunny beach. Back in Bozeman and on campus again, classes have resumed for the next two weeks, and finals are right around the corner.
As we enter the final weeks of the semester, I want to make sure that students are taking good care of themselves and laying the groundwork for success during finals week -- a challenging and stressful time for students. Now is a good time to continue to check in with your student and encourage them to maintain their study, sleep and eating routines.
MSU Counseling and Psychological Services (CPS) offers a wide range of services and resources to support students during finals and throughout the academic year. CPS offers suggestions for talking with your student about their mental health and well-being. You might remind them that CPS has a webpage dedicated to addressing final exam stress that contains helpful reminders and self-care recommendations.
Additionally, two online apps available to all students are excellent resources: WellTrack and YOU@MSU. CPS also has a directory of online self-help resources that address stress management, anxiety and depression. For students experiencing more pronounced mental health concerns or symptoms, urge them to seek help by contacting CPS at 406-994-4531.
CPS's Let's Talk Drop-In Services provide students with an opportunity to easily consult with a counselor without initiating formal counseling. At this time of the semester, it can be a great resource for students who might benefit from a brief check-in with a counselor as they navigate end of the semester stressors. For students wishing to start counseling, CPS offers group, individual, and relationship and couples counseling, as well as substance abuse counseling. Counselors can also work with students and parents to determine if additional resources in the community are appropriate for their needs.
MSU's CARE (Campus Assessment Response Evaluation) Program provides a direct way to express concern for your student's well-being. Informing us of your concern may be a critical factor in assisting someone who is struggling. There are many reasons why someone might need help, including, but not limited to: mental health-related concerns, threats of self-harm, suicide or violence to others.
If you ever consider a situation to be an emergency, call 911, or if you live out of the area and are calling about a student living in Gallatin County, call 406-994-2121, ext. 4. If it is not an emergency, please submit a CARE Referral.
Our parents and family members continue to be one of the most important resources for our students. We welcome you to work closely with us to support your student with their academic and personal needs.
Warm regards,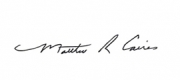 Matthew R. Caires
Dean of Students