Bike Commuting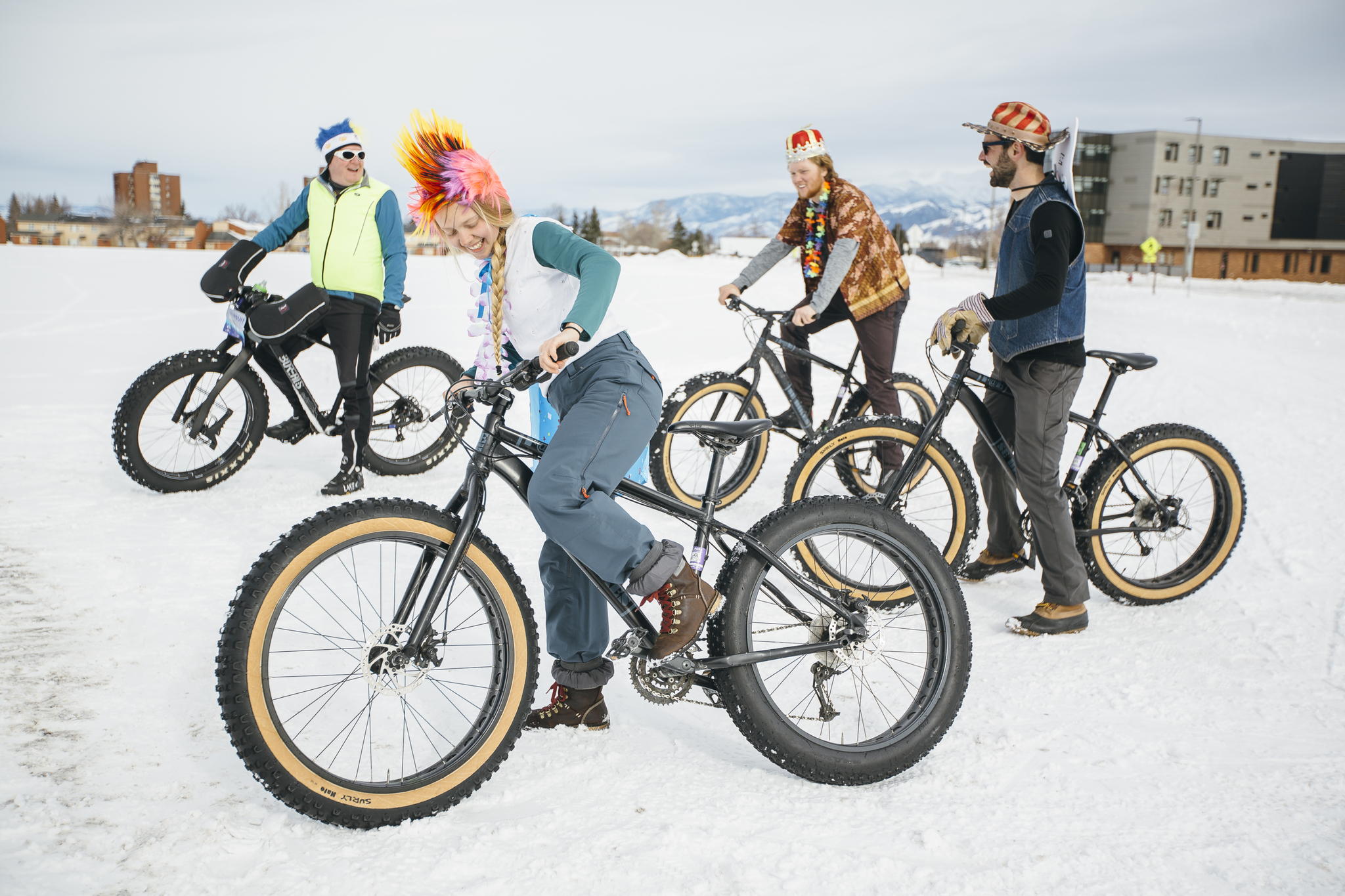 Students enjoy a day of fatbiking at MSU.
Cycling is common and popular mode of transportation for many MSU students and employees. The campus' ample bike parking and fix-it stations provide year-round facilities to the 23% of MSU community members who report using a bike as their primary mode of transportation in 2014.
MSU is a silver-level Bicycle Friendly University but we are constantly working to be even better. In partnership with the City of Bozeman, a silver-level Bicycle Friendly Community, the University is making improvements to infrastructure and education, including restriping 7th Avenue to include a new bicycle lane and hosting winter cycling clinics.
MSU Bicycle Services
Bozeman Bicycle Resources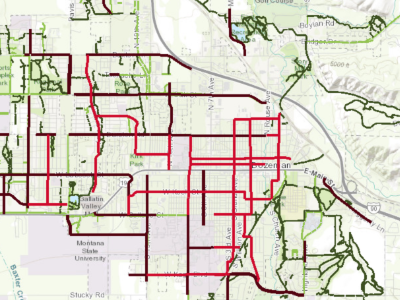 Montana Bike Maps