Please join us July 19th at the Post Farm in Bozeman, Montana as several of our Research Programs are showcased!
8 - 8:25 a.m.
Registration and Refreshments
Introduction and Welcome: Darrin Boss - Department Head, MSU Department of Research Centers and Superintendent, Northern Ag Research Center
Tours
8:45 - 9:30
Durum Breeding: New Genes for Old Approaches with Dr. Mike Giroux
Field W-3
9:35 - 10:20
Cropping Systems: Soil Health in Montana Systems with Dr. Perry Miller and students Samuel Koeshall, Ryan Barnes, Jack Poole and Zane Ashford
Fields O-1 and O-2
10:25 - 11:10
Pulse Breeding with Dr. Kevin McPhee
Field G-1
11:15 - 12:00
MSU Foundation Seed Production Update with Doug Holen
Field O-4
12:05 - 12:50
Spring Wheat Breeding and Genetics with Dr. Jason Cook
Fields O-4, R-1 and R-2
1:00 p.m.
Lunch coordinated by Laura Wilson
Guest Speaker Jack Riesselman, MSU Professor Emeritus
Thank you to our sponsors for helping make this field day a success!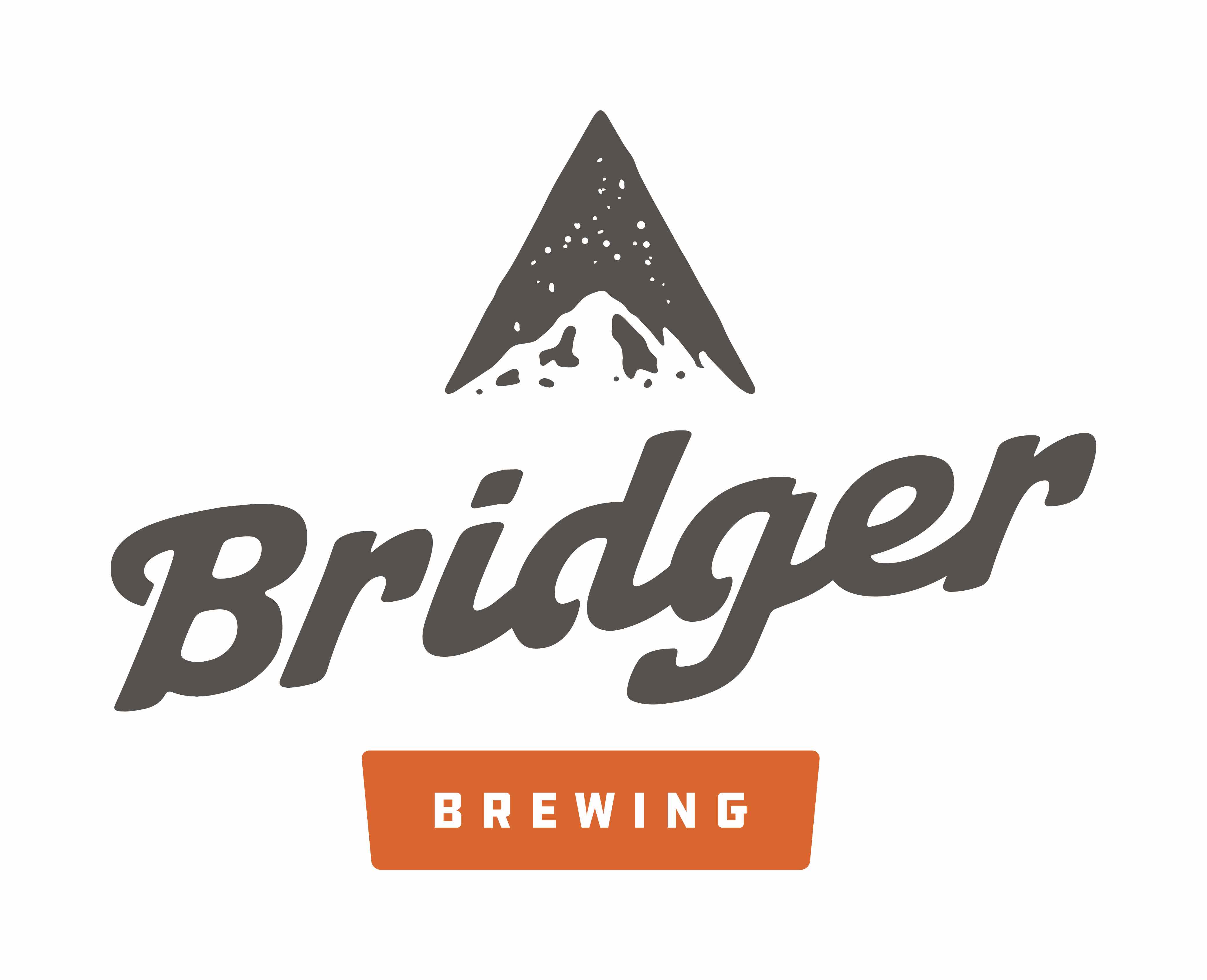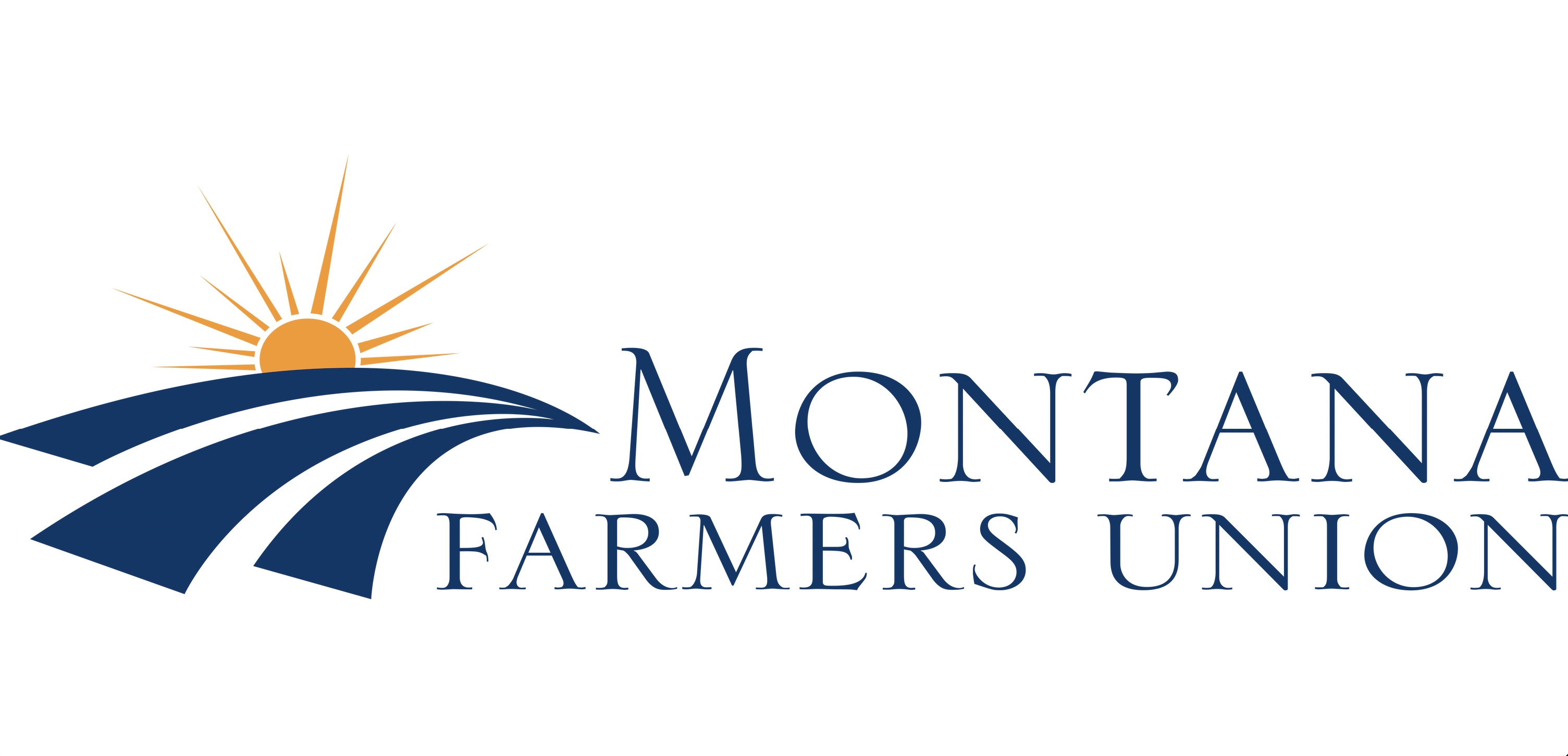 To learn more about the Post Farm, check out this virtual tour!
Getting to the Post Farm (Schaff Way):
Hint: Google search of Schaff way brings the main gate up for directions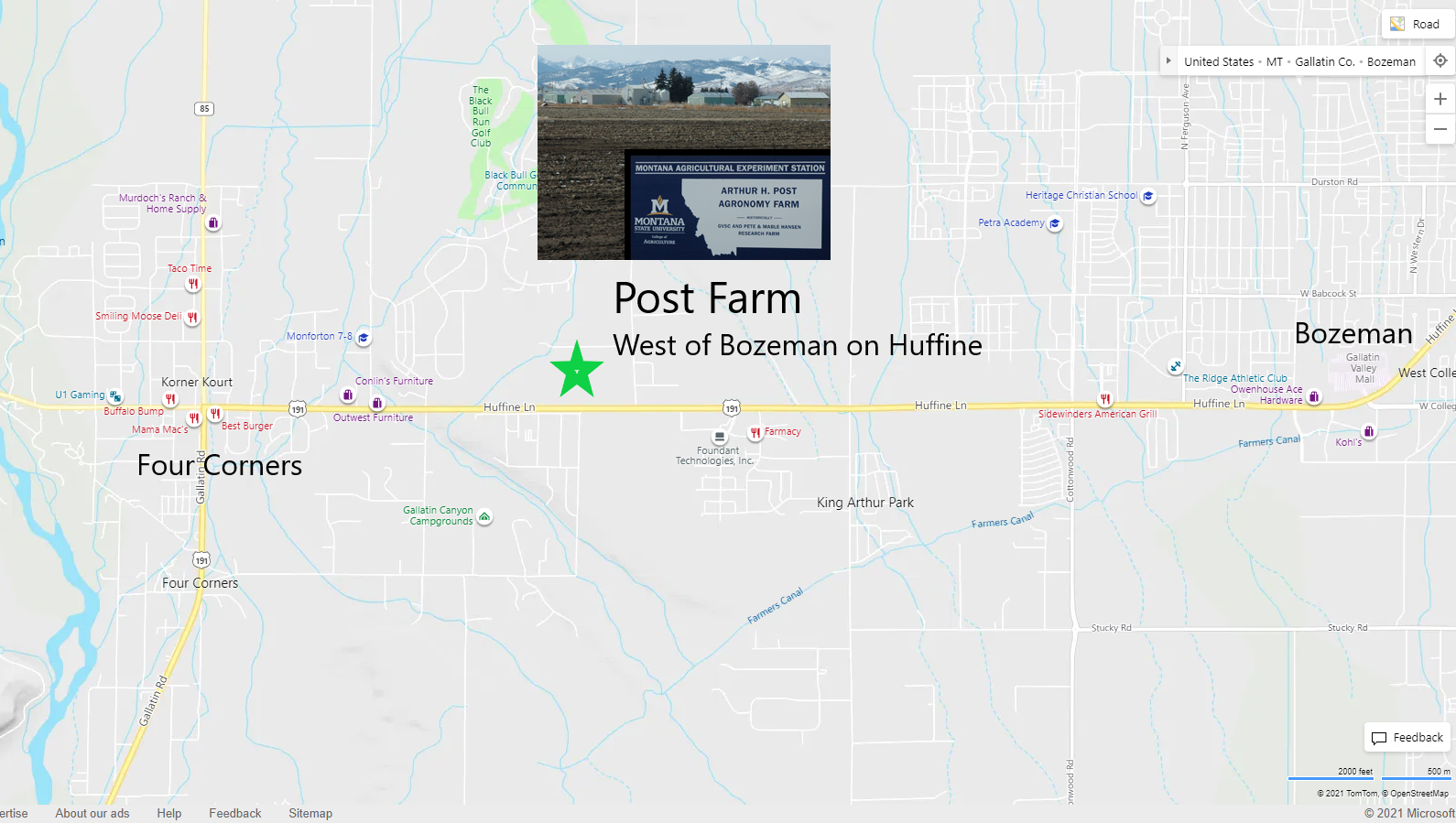 Post Farm Field Map

2023 Post Farm Field Map Key
G-1—Pulse Breeding Plots
G-2—Malt Barley (rotational crop)
G-3—Fallow
P-1—Fallow
P-2—Malt Barley (rotational crop)
P-3 & P-5--Fallow
P-4 & P-6--Barley Breeding Plots
P-7—Oat Breeding, Foundation MT 1001 Triticale, Nematode Study
P-8—Foundation MT 18148 Durum, Sulfur Study
P-9—Pea Protein Study, Foundation MT Bounty Barley
& 0-2—Cropping Systems Research
0-3—Fallow
0-4, R-1, & R-2—Spring Wheat Breeding Plots
R-3—Oats (rotational crop)
W-1, W-5, & W-6—Fallow
W-2—Winter Canola Study, Foundation MT 18148 Durum
W-3—Durum Breeding Plots
W-4—Malt Barley (rotational crop)
Y-1, Y-2, & Y-7—Malt Barley (rotational crop)
Y-8 & Y-9—Winter Wheat Breeding Plots
Y-10—Oats (rotational crop)
Y-4, Y-6, Y-11, Y-12, Y-13, Y-14, & Y-15—Crop Protection / Herbicide Study Plots
---
To learn more about all of MSU Small Grains Research Check out the
info providided by our various breeding programs!
Check out past years Barley Team Virtual Field Day Tours -- 8 videos covering the program in 2020!