Jabs Women Entrepreneurship Week 2022
Please join the Jake Jabs College of Business and Entrepreneurship at Montana State University as we celebrate women in entrepreneurship for an entire week through virtual and in-person talks featuring female entrepreneurs and women-focused research.
This event is presented in conjunction with the national Women Entrepreneurship Week effort by Montclair State University, along with more than 250 universities and colleges worldwide in this global movement to celebrate and inspire female founders and women-focused research.
We look forward to hosting you!
---
Lineup of Events: October 17 – 21, 2022
Monday, October 17, 11:30-Noon (online): Brandy Lawson
Click to join: https://montana.webex.com/montana/j.php?MTID=mce010f08d36cc834f595b4bd9c841fcd

Presentation: "Learn from my mistakes: 10 Lessons from 10 Years in Business". In the decade after accidentally becoming a business owner I've made a lot of mistakes. Here are the biggest ones, why they are important, what I learned and how you can avoid making the same missteps.
Monday, October 17, 3:30-4 pm (online): Diana M. Hechavarria (research presentation)
Click to join: https://montana.webex.com/montana/j.php?MTID=m021c1edecec4d2db8f3bce0e65a0db42

Presentation: "Entrepreneurial Ecosystem Conditions and Gendered National-Level Entrepreneurial Activity: A Fourteen-Year Panel Study of GEM"

Scholars note the importance of the entrepreneurial ecosystem in promoting new venture activity, yet to date, limited focus has been given to its impact on female venturing. To address this gap, our study investigates if the entrepreneurial ecosystem influences the prevalence rates of male and female entrepreneurial over time. We analyze the effect entrepreneurial ecosystems in 75 countries between 2001 and 2014 on the rates of entrepreneurship for men and women using aggregate data from the Global Entrepreneurship Monitor Adult Population Survey and National Expert Survey data. Findings indicate that the prevalence in entrepreneurship is highest for women when the entrepreneurial ecosystem features low barriers to entry, supportive government policy towards entrepreneurship, minimal commercial and legal infrastructure, and a normative culture that supports entrepreneurship. Conversely, we find that prevalence rates for men are highest when there is supportive government policy but weak government programs aimed towards business creation.
Tuesday, October 18, 11-11:30am (in-person): Anja Kunze (bringing biotech from the bench to the market)
Location: Jabs Hall 102, first floor Large Bracken Center conference room
Presentation:"The peaks and valleys about bringing biotech from the bench to the market".As a faculty member starting a business on the side brings so much excitement and plenty of challenges. My talk will give you some insights about our latest spin-off from the lab, NanoMagnetic Solutions, Inc. and some ideas how to navigate the two world's of academia and cooperation.
Wednesday, October 19, 9-9:30am (in-person) Kathleen Brandis
Location: Jabs Hall 311

Presentation: "Launch Your Montana Business Legally"

Thursday, October 20, 10am (online): Anna Karin Olsson and Iréne Bernhard (research presentation)

Presentation: "Keeping up the pace of digitalization in small businesses – Women entrepreneurs' knowledge and use of social media"
Click to join: https://montana.webex.com/montana/j.php?MTID=m5c2b8ba00be76a3cc6c4ab13d522a916
Meet the Women Entrepreneurs and Researchers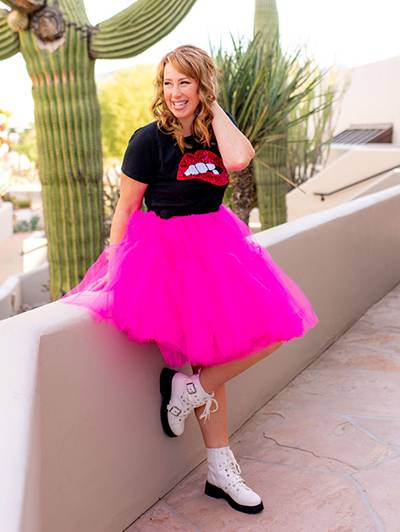 Brandy Lawson is a catalyst for discovering and simplifying insights. She's been described as incredibly insightful, upbeat and completely authentic. She'd say she's a tech fan, ridiculous shoe lover, clarifier, and recovering know-it-all. Brandy leads FieryFX, a marketing operations agency helping marketing teams maximize their use of technology to scale. Check out her podcast Leverage Your Spark for snackable knowledge bombs for marketing leaders to achieve growth and keep their sanity.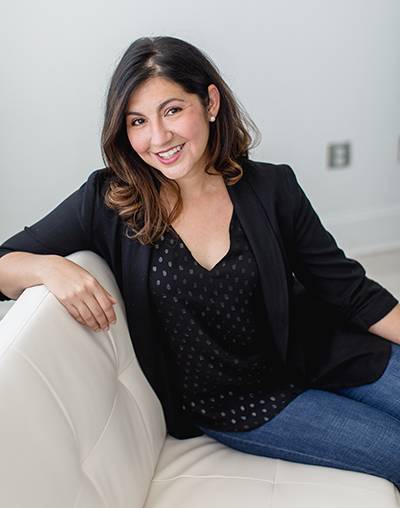 Diana M. Hechavarria is an Associate Professor of Management at Texas Tech University's Rawls College of Business. She teaches both strategy and entrepreneurship. Diana's research expertise is in nascent entrepreneurship, and she uses feminist and management theories to unpack this phenomenon. Diana's research interests include female entrepreneurship, minority entrepreneurship, cross-cultural entrepreneurship, social entrepreneurship, and strategic entrepreneurship. Her research has been published in journals such as Journal of Small Business Management, Small Business Economics, Journal of Business Ethics, and Entrepreneurship Theory & Practice.
Diana has a Ph.D. in Business Administration from University of Cincinnati (Cincinnati, OH, USA), a M.A. in Liberal Studies from Florida International University (Miami, FL, USA), and a B.A. in Sociology win a minor in Women's Studies from University of Florida (Gainesville, FL, USA).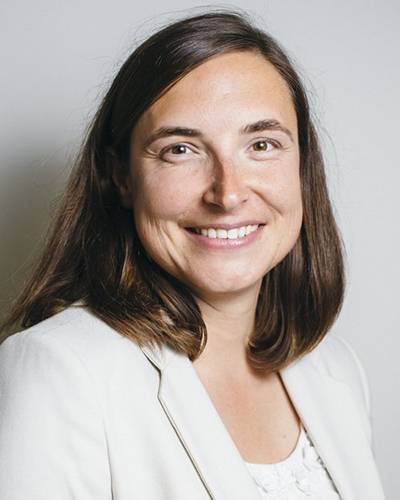 Anja Kunze is an Associate Professor in the Electrical and Computer Engineering Department at Montana State University (MSU) and a leader in the field of Micro- and Nanosystems when it comes to applying these systems to the biology of brain cells. She has a Ph.D. in Microsystems and Microelectronics from the École Polytechnique Fédérale de Lausanne and a Master of Science in Electrical Engineering from the Technische Universität Dresden. At MSU, she built up and is heading the Kunze Neuroengineering Lab and obtained an NSF CAREER award for using nanomagnetic forces to modulate calcium signals in brain cells in 2019. A key toolbox from her lab is currently used as part of the spin-out called NanoMagnetic Solutions, Inc., which was founded in 2021. In her talk, Dr. Kunze will tell you more about the exciting science behind nanomagnetic forces and what needs to be aligned for bringing biotech from the bench to the market.
Katy Brandis earned her JD, magna cum laude, at Gonzaga University School of Law. While in law school, she was an editor for Gonzaga Law Review, teacher assistant for Civil Procedure, and a Thomas More Scholar. She started her legal career in Portland, Oregon, as a federal law clerk. Since then, she worked as a litigator, in wills/trusts, transactions, real estate, business law, as a Water Master, and City Court judge. She now teaches law-related courses at MSU. Katy enjoys outdoor activities with her spouse and pretends to parent her two amazing and independent kids. She also spends a lot of time with her incredible cattle dogs, Nelson and Mavis.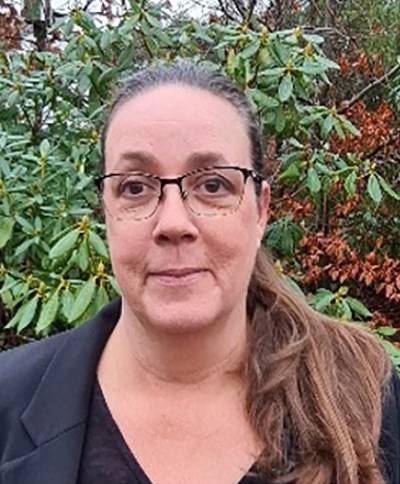 Dr. Anna Karin Olsson is an Associate Professor in Business Administration at School of Business, Economics and IT, University West in Sweden. Anna Karin has a doctoral degree in business administration from School of Business, Economics and Law, University of Gothenburg in Sweden. She teaches courses and supervises students at all levels from bachelor's to PhD. Recent publications cover issues such as industrial digitalization, university-society collaboration, industrial PhD education, work-integrated learning, women entrepreneurs, social media, place innovation, urban regeneration, and stakeholder collaboration.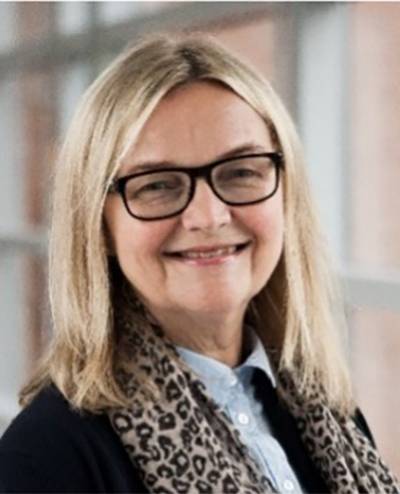 Dr. Iréne Bernhard is an Assistant Professor in Informatics at School of Business, Economics and IT, University West, Sweden. Iréne holds a PhD in planning and decision analysis from the Royal Institute of Technology, Stockholm, Sweden. During 2015-2020 she was deputy head of School of Business, Economics and IT, with special responsibility for research. Her research focuses on different aspects of the effects of digitalization and e-government as well as on work-integrated learning. Recent publications cover issues such as research on university-society collaboration, digitalization, social media, industrial PhD education, women entrepreneurs, local and regional development.
The best way to stay up-to-date on Jabs Women Entrepreneurship Week announcements and content is to email the organizer Dr. Agnieszka Kwapisz [email protected] to be put on the event email list.
If you are interested in presenting (online or in person) your story, experience, or research, please email [email protected].
This event is coordinated through Dr. Agnieszka Kwapisz, as a part of her work as the first ever Jake Jabs Professorship in Entrepreneurial Studies.