Women's Circle of Excellence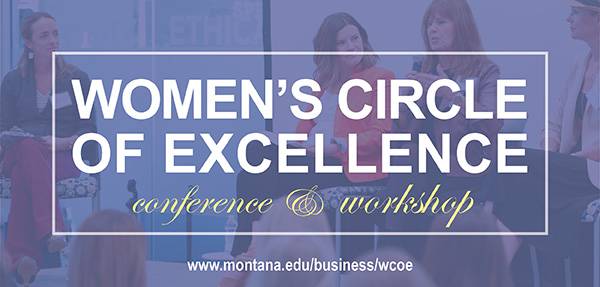 Mentoring, Inspiring, Networking, and Educating...
The MSU JJCBE Women's Circle of Excellence mission is to enhance and enrich the lives of our women alumnae, associates and friends by opening doors for mentoring and networking while creating educating and inspiring opportunities for women by women.


The 2020 Women's Circle of Excellence Conference & Workshop is cancelled due to COVID-19. A virtual 2021 event is tentatively planned.

Message from the WCOE Planning Committee:

After careful consideration, and in accordance with Montana State University and the US Center for Disease Control and Prevention, the Jake Jabs College of Business and Entrepreneurship announces the cancellation of the 2020 Women's Circle of Excellence Conference and Workshop.

The health and safety of our attendees, employees, and partners is our highest priority. This annual event brings women together to mentor, inspire, network, and educate one another. It is our hope that in the midst of unpremeditated chaos, we continue to remember the goals of this annual conference and support and encourage one another from afar.

We look forward to hosting you next year. Until then, stay safe and healthy!
---
The MSU Jake Jabs College of Business & Entrepreneurship's 12th annual Women's Circle of Excellence Conference will take place on Thursday, May 14, 2020 at MSU's Jabs Hall, in Bozeman, Montana. This conference captures the meaning of being a woman in today's business world and is designed to help you achieve continued success, both professionally and personally. The conference will be followed by a half-day workshop on Friday, May 15th, 2020 which will focus on providing tools and mentoring opportunities to current women entreprenurs or those interested in starting a business.
May 14 | Conference Overview
The WCOE Conferenceisa full-day conference beginning at 8am with check-in andcontinental breakfast, followed by the conference welcome and sessions starting at 8:30am. The day will wrap up with a networking social ending at 4:30pm.
Featured Keynote Speaker: Lara Hodgson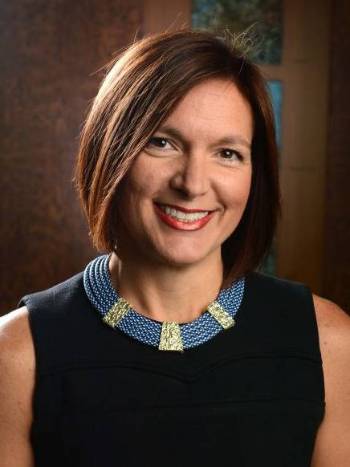 Lara co-founded and serves as CEO & President of NOW Corp. The company's flagship product, NOWaccount, enables businesses to get paid immediately in a way that feels like taking a credit card for payment even when terms are offered. NOWaccount solves the problem Lara faced while growing her manufacturing business, Nourish, when she was forced to fund the company's expansion into national outlets with trade credit. A "serial entrepreneur," Lara innovates practical and disruptive solutions to real-world problems. Her background includes co-founding and serving as CEO of Insomnia, LLC, 5 years with Dewberry Capital (serving as Chief Marketing Officer and COO overseeing development, sales and leasing, and property management), EVP of Dunk, and SVP of iXL (now Scient) where she founded and managed the Retail and Consumer Products Division.
Lara is an internationally recognized speaker, leading seminars on creativity, innovation and access to capital. Internationally, Lara has worked in Koriyama, Japan with the U.S. Defense Department's EAGLE Japan Program and served as the Ambassador to Lebanon for the 1996 Olympic Games. Lara is a sought-after board member and advisor, and has served as Entrepreneur in Residence at Harvard Business School, Trustee of the Georgia Tech Foundation, and Society of International Business Fellows, among others. She received an MBA from the Harvard Business School, and a BS in Aerospace Engineering with highest honors from the Georgia Institute of Technology.
CPE Credits CPE credits will be available. Please check back soon for more information. Attendee is responsible for confirming credits with specific member associations.
May 15 | Half-day WCOE Entrepreneurs Workshop
After last year's success, we will be bringing back the optional half-day morning workshop on Friday, May 15. This workshop is intended for those who wanted to dig deeper into the entrepreneurial and personal business world. It is suitable for both beginning and established entrepreneurs and will include a group keynote session, specialized breakouts, informative panel with Q&A, and direct one-on-one business coaching.


Featured Keynote Speaker: Nikki Edmundson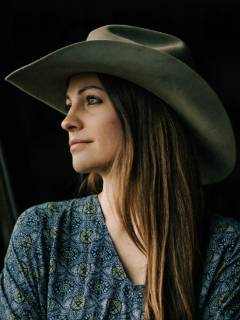 Nikki is the owner and designer of Canty Boots, LLC. Nikkistarted Canty boots nine years ago as a side hustle whilepursuing her elementary education degree.

Canty Boots arenowsoldin stores nation-wide in places such asAspen, Vail, Vegas,Nashville and Los Angeles, as well as Australia. Canty Bootshave been sold to several celebrities from Fallon Taylor, KatyPerry, Cam Newton, and Rob Onei. Canty Boots were recently featured inthe 2018 Victorias SecretHoliday photo shootin 2018.
Every pair of boots is made in Harrison,Montana in the new flagship store that was built in 2019, onher home property. Nikki's husband, Tucker is a rancher andtogether they are raising four children in rural Montana.
Registration Pricing:
Full-Day Conference: $105 Early bird (for the first 70 registered) | $125 regular *does not include the workshop
Half-day Workshop: $55 Early bird (for the first 20 registered) | $75 regular
Are you interested in supporting the 2020 Conference and/or Workshop? Please let us know!
Thank You to These Generous 2020 Conference Sponsors:
Hosting Sponsors

Lunch Sponsor

Session Sponsor
Networking Sponsor

Printing Sponsor
Break Sponsor

Friend Sponsor
Bridgercare

Auction Item Donors
...contact us to donate to the auction!
For sponsorship or registration information contact JJCBEDeansOffice@montana.edu or 406-994-4423
We are on LinkedIn and Facebook!
---
Brief History
The MSU JJCBE Women's Circle of Excellence (the Circle) was created in the fall of 2006 based on the vision of Jackie Sather and Micki Munro. A group of alumnae and administrative employees of the CoB were brought together to form the Core Committee of the Circle. In the spring of 2007, the Core Committee hosted the Circle's first event, a graduation celebration for the graduating seniors and masters women of the CoB where they were congratulated on this significant achievement by local JJCBE alumnae.
The Core Committee brought the first annual Women's Circle of Excellence conference, a two-day event held at the Hilton Garden Inn in Bozeman, Montana on April 17th and 18th, 2008. This also coincided with the 115th anniversary of the College of Business. The theme of the conference was "Links of a Lifetime," which promoted the existing bonds between alumnae and friends and fostered opportunities to establish new ones.
This conference featured national and local speakers who presented inspirational and educational sessions and events, as well as mentoring and networking opportunities. These two days featured presentations capturing the true meaning of being a woman in today's busy world, while sharing the pride that comes from being linked by the common thread of graduating from the same institute in business.