Jabs Diversity & Inclusion
The mission of the new Diversity & Inclusion Committee is to understand where we are as a college with issues of Diversity & Inclusion and create goals and objectives that align with Montana State University's Diversity & Inclusion framework. The committee hopes to bring trainings and workshops to the students, staff, and faculty and support/shed light on amazing efforts that are already occurring within our college.
As our webpage on Diversity & Inclusion gets built, we invite you to send any questions you might have to Liz Greenfield, Academic Diversity Partner for the college: [email protected].
---
General DEI in Business Resources
Harvard ManageMentor: Diversity, Inclusion and Belonging

Diverse teams are a competitive advantage. Students learn why through the self-paced learning module from Harvard ManageMentor®: Diversity, Inclusion and Belonging. Perfect for asynchronous learning, this newly rewritten module illustrates what workplace diversity is and why it matters. This learning module is currently discounted at $10.00.
Click here to learn more or register.
Students will learn about:
Countering bias
Inclusive leadership
Becoming a diversity advocate
Advancing an organization's diversity efforts
---
Participate & Learn: Upcoming Events
Additional Events & Trainings
Reconstruction and Voter Suppression


Tuesday, September 21, 2021
The virtual UTA Maverick Speakers Series will feature Henry Louis Gates, Jr. an Emmy Award-winning fimmaker, literary scholar, and journalist, who will be talking about reconstruction and voter suppression. This is a free live stream video event. No tickets or registration required. For more information, visit https://www.uta.edu/maverickspeakers/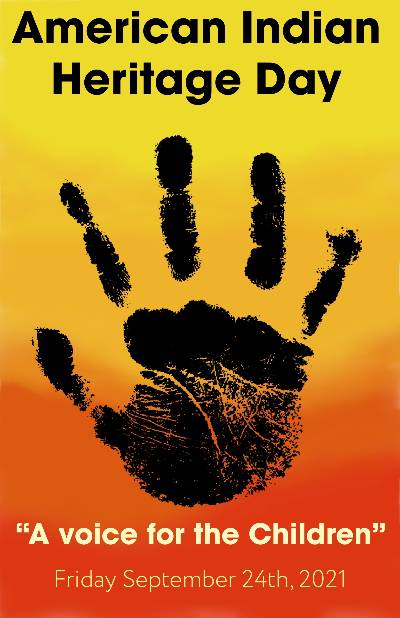 MSU American Indian Heritage Day

Friday, September 24, 2021
Friday, September 24, American Indian Heritage Day will use its platform to bring light and awareness to the recovery and return of ancestral children who are buried in the hundreds of residential boarding school, and bringing them home to their families and communities. AIHD activities include a panel where academia intersect with ceremonial and communal recovery and return, introduction and an awareness to the topic for the general public. A healing walk / march is also being organized as well. This thoughtful collaboration is being organized by the Department of Native American Studies, the Diversity Inclusion Student Commons, the VOICE Center, and Counseling and Psychological Services.
Gender Equity at MSU: Then and Now

Tuesday, September 28, 2021
3:00-5:00 pm, Norm Asbjornson Hall's Inspiration Hall

Join the President's Commission and the Office of Diversity and Inclusion to celebrate the advances that we have made in gender equity by looking at the accomplishments of the President's Commission on the Status of University Women. The Commission was established 10 years ago to discover and eliminate institutional barriers to the success of women and inspire women to become leaders, problem solvers, and innovators.
This event will feature a look at the history of the Commission and its work in policy, assessment and recognizing faculty, staff and students who have made significant contributions towards gender equity. With remarks from President Waded Cruzado and Dr. Anne Camper, the inaugural chair of the Commission and the first woman Regents Professor in Montana, we will reflect on the continued importance of gender equity work and explore the opportunities and challenges that MSU faces in the next 10 years.
Click here to RSVP for the event. Click here for more event info.
---
Sustained Dialogues (SD)

The goals of SD are to 1) Build Relationships and 2) Take Action Together. Dialogue is a process of genuine interaction through which human beings listen deeply to one another. In SD, people with varied viewpoints converse in order to seek mutual understanding. SD examines how different aspects of our identities (ex. race, ethnicity, citizenship, socioeconomic status, gender, sexual orientation, disability, political affiliation, age, religion) impact our lived experiences within a shared community. SD seeks to empower participants to address the root causes of identity-related conflicts by creating spaces in which participants develop a deeper understanding of their peers, share their own experiences, and learn how to create positive social change.
Interested in participating? Come join our fall dialogue group!
The topic will be either 1) Mental health during a pandemic or 2) Anti-trans legislation in Montana. Commit to a semester long conversation with a diverse group of people. Meet weekly for ten 90 minute dialogue sessions this fall semester. Contact us for more information:
Instagram: @msu.sustained.dialogue
Facebook: @msusd
Email: [email protected]