Alumnus Excels at Life-Long Learning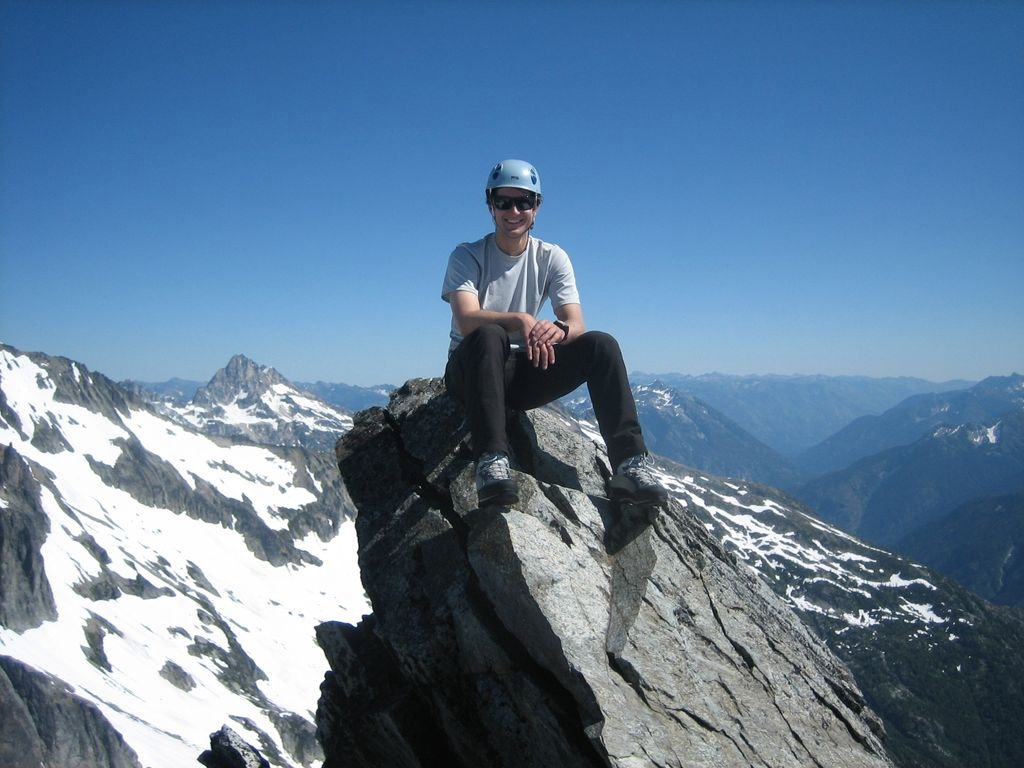 A component of the JJCBE's mission is to encourage students to pursue life-long learning experiences. One alumnus, Gustav Radcliffe, has demonstrated that learning truly does continue after graduating from MSU. Radcliffe describes himself as a flatlander from Minnesota who was drawn to MSU by the idea of "Mountains and Minds"—an idea that became reality and was validated during his time at MSU. After a very circuitous path, Radcliffe has found his way back school to pursue an MBA, at Harvard University.

"The intellectual challenge provided by my best professors was phenomenal," Radcliffe said. He recalls JJCBE professors Harry Benham, Dean Drenk, and Dave Foster, MSU Economics professors Andy Hanssen and Doug Young, and MSU Agricultural Economics professor Christiana Stoddard—all who stood out as exceptional. "What they share is a drive to facilitate more than rote memorization of facts and figures; they set high expectations and sincerely challenge students to think critically about the world, even if it isn't always appreciated by students. That willingness to push students outside of their comfort zone is truly special," Radcliffe added.

On the flip side, Radcliffe said that the geographical setting allowed him to pursue personal interests in the outdoors that also challenged him to think critically and set high expectations. Ski instructing, ski mountaineering, cycling, and climbing all provided him with tremendous experiences with communication, leadership, resiliency, and decision-making that is hard to acquire in the classroom. He said, "The intellectual and physical opportunity I was given at MSU were a chance to redefine my place in the world, and that is exactly what should be expected of any undergraduate institution. The combination has helped me become comfortable in situations where the easy formulaic answers don't exist, and even the 'best' answers are hard to embrace."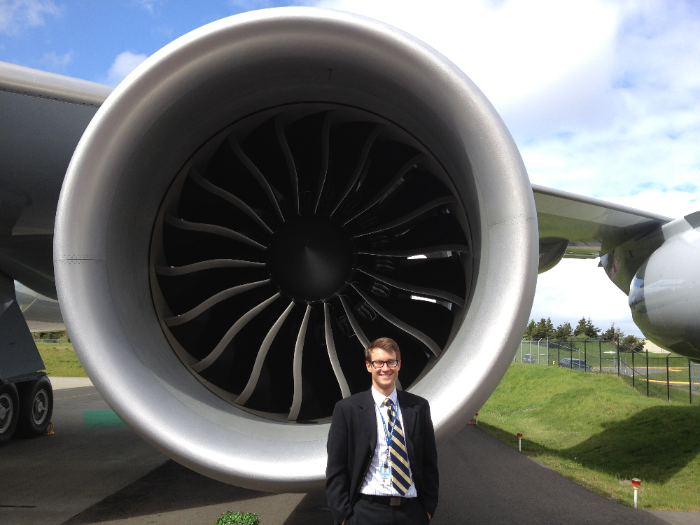 Radcliffe finished his B.S. business with a management option in the fall semester of 2005, and then a few days later flew to Garmisch, Germany to teach ski lessons for the Department of Defense at one of their Armed Forces Recreation Centers. After returning to the U.S. due to a family medical situation, he returned to MSU to finish his degree in Economics. It was during that time that Dave Foster, a JJCBE management instructor and advisor for the international business minor, now retired, suggested Radcliffe apply for the Boeing Business Career Foundation Program (BCFP). Radcliffe did, was hired, and in 2007 he started working for Boeing Defense Systems based in Huntington Beach, CA. During his last assignment in the BCFP, Radcliffe worked for Revenue Management in Boeing Commercial Airplanes, based out of Seattle. He saw the opportunity as a great fit, and in March 2009, Revenue Management offered him a permanent position. Radcliffe was there for 4 years, but knew he ultimately wanted to do more.

An opportunity presented itself in the form of graduate school. Radcliffe researched the top business schools, and harboring some curiosity as to whether or not he could make the cut at a place like Harvard Business School, he applied. Radcliffe was accepted into Harvard Business School and started in the fall of 2013.

When asked "why an MBA?" he countered with George Mallory's answer when asked why he wanted to climb Mt. Everest, "because it's there." Radcliffe said that he was partially motivated by the desire to have his voice heard in making the world a better place. He had noticed the leadership capabilities that top tier MBAs have for influencing and shaping decisions and actions at a global level, so he wanted to learn how to develop a similar skillset.

"As a guy who grew up in a town of 5,000 people, it can be pretty intimidating to raise my hand and argue my position in front of a class of 90 Harvard Business School students. However, I'm a big believer that one has to be pushed outside their comfort zone in order to grow, and the experience has really helped me build the confidence to advocate for my ideas. If you're like me and think that the world is run by those that speak up, then that's a good first step towards making the world a better place," Radcliffe said. With his first semester under his belt, Radcliffe continues to build upon the knowledge and experience he gained at MSU.
UPDATE: Radcliffe graduated from Harvard Business School with his MBA in 2015 and now works for Barclays Investment Bank in New York City.