MSU $50K Venture Competition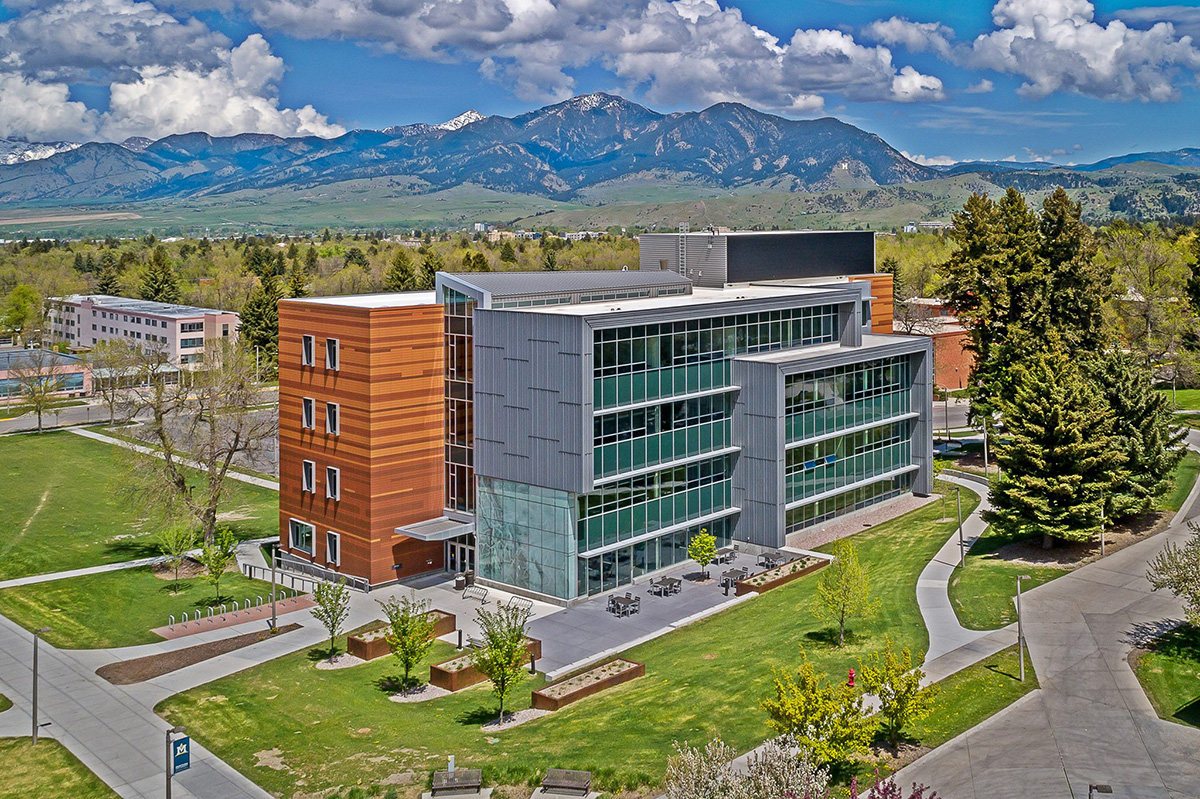 Event Details
The MSU $50K Venture Competition took place on Wednesday, April 27, 2022 from 4:00-7:00 pm in Inspiration Hall, in Norm Asbjornson Hall.
Finalists
This year we had 10 finalists (5 traditional ventures and 5 social ventures). Click here for the official announcement: https://www.montana.edu/news/22054/.
Traditional Ventures (alphabetical order):
Aizy Tech, which is focused on specialized robotics solutions. Its initial products are drones for first responders.
Hear It Clear, a production network connecting people and resources for executing live events.
Ignis Technologies, which provides tools to modernize how firefighting organizations communicate and distribute information.
Morel Technology, a platform enabling mobile apps for local and regional restaurants.
The Giddy Thrifter, a media and e-commerce venture that aims to inspire and educate budget-conscious young people on styling their homes and wardrobes using primarily thrifted goods.
Social Ventures (alphabetical order):
High Morel, which is developing a mushroom-based water filtration system to make safe drinking water more accessible.
Homecoming Seed Co., an organic vegetable seed producer focused on bio-regionally adapted varieties of seeds.
Plus, which connects college students to provide a peer-based social support system.
Sweet Grass Woman, a retail store promoting and empowering producers of authentic Native American products and services.
TrialWear, which provides technology for clinical trial participant safety.
Click here for a KBZK segment featuring three student ventures: https://www.kbzk.com/news/local-news/student-entrepreneurs-gear-up-for-third-annual-msu-50k-venture-competition.


Congrats to the 2022 Winning Ventures:
Traditional Venture Track:
1st Place, $18,000: Morel Technology
2nd Place, $9,000: Ignis Technologies
3rd Place, $6,500: The Giddy Thrifter
In addition, the two finalists in the traditional venture track who finished outside of the top three places – Aizy Tech and Hear It Clear – each received a $2,000 award.
Social Venture Track:
1st Place, $18,000: Plus
2nd Place, $9,000: TrialWear
3rd Place, $6,500: Homecoming Seed Co.
In addition, the two finalists in the social venture track who finished outside of the top three places – High Morel and Sweet Grass Woman – each received a $2,000 award.
*official winners announcement: https://www.montana.edu/news/22101/
A special thank you to our panel of judges:
ERIC LADD is the founder and Chairman of Outlaw Partners, L&K Real Estate, Outlaw Real Estate Partners and Boundary Expeditions, all based in Big Sky. He received his Bachelor of Arts in marketing and real estate from University of Colorado. Eric has over 30 years of experience in real estate sales and development, marketing, events, media, restaurant management, resort operations and expedition guiding, and has worked in leadership or consulting capacities with brands including Vail Resorts, Yellowstone Club, Baldface Cat Skiing and Everlands.
APRIL LAMON is the CEO and co-founder of Alosant, a software company that provides a comprehensive, community-branded lifestyle app. She also co-founded two platforms for state-of-the-art community website research and analytics. April had previously served as Marketing Director and Marketing Manager for PepsiCo. and Kraft Foods Group, respectively. She also spent six years as Chief Marketing Officer for Armstrong World Industries, a leading building materials corporation. She obtained her MBA in Marketing from Indiana University Bloomington.
GARRETT LEACH is an analyst at Next Frontier Capital (NFC), a venture capital firm that partners with mission-driven, talented entrepreneurs to build Rocky Mountain technology companies of national impact, utility, and value. Prior to NFC, Garrett worked as an analyst at BlackRock. He is a 2018 MSU business grad and he earned a Master's in Management Science in Global Affairs from Tsinghua University as part of the Schwarzman Scholars program. While at MSU, Garrett also served as the ASMSU student body president. He is currently working with the college to establish a Young Alumni Board.
SCOTT PETERSON is the Vice President of Development for United Properties where he oversees and is responsible for site acquisition, project underwriting, financing, design, development and construction for the following industry sectors of hospitality, Office and Multi-Family real estate. Scott's career spans several companies, over $1B in projects and across 8 different states. He is a 2006 MSU business grad and earned his MBA from the University of Arizona. Scott serves on the Jabs Advisory Council.
---
Eligibility
This competition is open to all MSU-Bozeman and UM students (undergraduate and graduate), MSU-Bozeman and UM faculty and staff, and recent MSU-Bozeman alumni and UM (10 years or less). Venture Award winners (1st, 2nd, 3rd place) from previous MSU $50K competitions were not eligible to complete. The venture must not have received any institutional funding (Venture Capital or Angel) at this time, but grants such as SBIR/STTR or MSU/UM funding is allowed.
*If you do not qualify to compete in this event, we have other services available and would love to connect with you. Please contact us at [email protected] or click here to schedule a meeting with the LaunchPad.
Prizes
This unique event will feature $50,000 in prize money as well as access to experienced entrepreneurs, investors, mentors, and numerous network resources. Aside from monetary prizes, participants will receive valuable feedback from judges and capture the attention of investors, potential customers, and supporters.
Need Assistance?
Schedule an appointment with the LaunchPad for venture coaching: https://www.montana.edu/launchpad/schedule.html
Questions? Contact the LaunchPad: [email protected] or 406-994-4383.
Click here to view past events and winners.
---