MSU students now have a wide variety of format choices for their textbooks and course materials. As companies and universities become increasingly committed to providing accessible content and technology to students and consumers, the list of software and apps available is more expansive every year. Unless otherwise specified, the academic technology described below is available to all students, regardless of disability status, to help improve their educational access. Students who are requesting alternatively formatted materials as an academic accommodation through Montana State University should contact the Office of Disability Services early in the semester in order to receive these materials in a timely manner. If the student is not already receiving accommodations at MSU, the student will need to submit documentation of disability that supports the need for alternative formats. For more information about documentation guidelines and the process for receiving accommodations, please click here.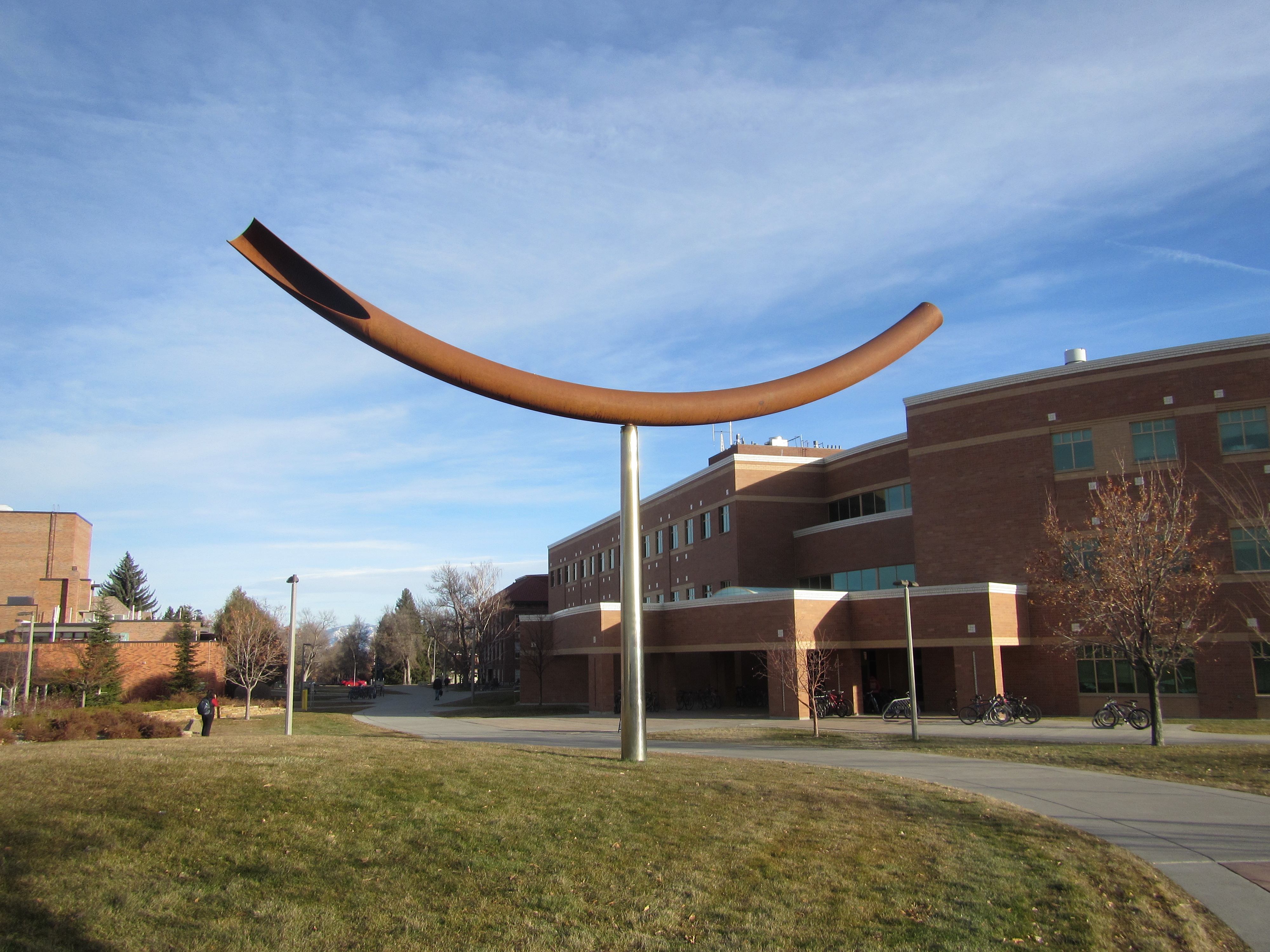 The Office of Disability Services (ODS) is committed to working with students with disabilities to ensure that they have accessible learning materials and can fully participate in course requirements and activities.
As with all software, students should expect to do a couple of trial runs with different academic technologies to better understand which technology will best suit them and their needs. The Office of Disability Services is happy to help students troubleshoot or connect them with resources as needed.
If you are curious about what assistive technology may allow you to live more independently, assistive technology evaluations and demonstrations are available through:
Paying for Assistive Technology
Some students may qualify for funding through services like Vocational Rehabilitation, local chapters of the National Federation for the Blind, National Association for the Deaf, etc. For students who require specific academic technologies or software in order to be successful at Montana State University, the Office of Disability Services can provide specific technologies or software to students at no cost as an academic accommodation. These technologies are marked with an asterisk (*) in the list below. Students must submit documentation of their disability and qualify for the accommodation before they can request accommodations based technology
Devices that may also be needed for non-academic use may be available to rent through resources like MonTECH or the Bozeman Low Vision Center.
Accessible Textbook Sources
Amazon
Amazon has a wide variety of alternatively formatted textbooks available for download. Students who download material in the form of a Kindle book should be aware that it can be difficult to cite material in this format due to the lack of page numbers.
AccessText Network
AccessText Network is an online library of eBooks. For students who receive alternative textbooks as an academic accommodation through the Office of Disability Services, ODS can request alternative format books from the book's publisher on the AccessText Network. Students must first request the book from ODShere. Proof of purchase is necessary.
Audible
Unlike the other alternative text described here, which must be used in conjunction with a screen reader (text to speech software) in order to be read aloud, Audiblebooks come in a familiar book-on-tape format. Audible tends to carry primarily literature and other popular works of fiction.
Barnes and Noble
Barnes and Noble Booksellershas eBooks available though its website, and textbooks are searchable by format in the left hand toolbar.
MSU Bookstore
Many of the books that you would traditionally purchase through the Bookstore come with an electronic version of the textbook, as well as an access code for additional learning material associated with the subject matter. Please visit the MSU Bookstorewebsitefor more details.
Bookshare
Bookshare offers a wide variety of online eBooks for students that have an academic accommodation. Available to students who receive accessible textbooks through the Office of Disability Services (ODS), Bookshare provides eBooks to students who have purchased the textbook from elsewhere. Proof of disability is necessary to access this service for free, otherwise yearly membership is $50.
CourseSmart
CourseSmartis an online marketplace for textbooks, some with up to 80% off of traditional retail prices. These books are only available in alternative format if purchased from CourseSmart.
eBooks.com
Similar to other booksellers, eBooks.com sells a wide range of fiction, nonfiction, and textbooks in an exclusively alternative format.
Learning Ally
Audiobooks on Learning Ally are available for free to students who are blind or who have low vision, with an audiobook library that spans thousands of titles. Works of fiction are also available at the grade school and secondary school level.
Montana Library2Go
The MSU Library has a variety of books in digital format, particularly works of fiction, through Montana Library2Go. To login, visit montanalibrary2go.org and select MSU-Bozeman as your location, then enter in your netID to check out books.
Project Gutenberg
Project Gutenberg is an online library of free ebooks available to the public. They are able to offer books for free when the book's copyright has expired. As such, Project Gutenberg will best serve students who are looking for classic works of literature, or books published prior to 1923. There are over 57,000 titles available in this library, with a small number available in audiobook form.
Redshelf
Offered through the MSU Bookstore, students can purchase eBooks through theMSU Bookstore Textbook Compare website.Prices vary depending on length of time the book is "rented" and the title. Or you may go directly to the RedShelf website to purchase eBooks.
Software Options
This list is not exhaustive, other screen reader (text to speech) and learning tools are available at varying price points and with different features. Students are welcome to choose software that they are comfortable with and that best suits their individual needs.
Adobe Acrobat DC
Cost: $180 for a 1 year subscription
Free for students: http://www.montana.edu/uit/purchase/adobe/
One of the most well known names in PDF readers, Adobe Acrobat presents text in alternative format with a built in screen reader and is also compatible with software used to make scanned documents accessible.
Dragon Naturally Speaking
Cost: Varies by edition, most are between $60 to $150
Dragon Naturally Speaking is one of the most commonly used software programs for medical dictation. Dragon software can be downloaded at nuance.com/speech/recognition.
Features: Speech to Text
Google Docs
Cost: Free
Google Docs (and its associated products, such as Gmail and Google Sheets, etc.) are all fully accessible. Users can use the text to speech or speech to text features, as well as accessibility checker and much more. Google Docs and its associated products are also compatible with Braille displays as well as Apple and Android phones after some brief setup.
Features: Text to Speech, Speech to Text, Accessibility Checker, Braille Display compatible, Magnifier, Keyboard Shortcuts, Word Processing
JAWS
Cost: $1,020
JAWS is a screen reading software designed for people who are blind or low vision. It is compatible with Windows operating systems and most Braille readers. It includes a touch screen and voices for over 30 languages.
Features: Text to Speech, Magnification, other accessibility features
Kurzweil 3000
Cost: $700
Kurzweil is an education system that combines reading support with a wide library of alternative format texts and learning aids. Users can magnify, change the background color of text, and much more using Kurzweil. Free 30 Day trials are available.
Features: Text to Speech, Learning Tools, Talking Calculator, Magnifier, Alternative Text source, Basic Word Processing
Microsoft Office 365
Cost: Free to MSU Students
While Microsoft Office 365 is not exclusively intended as an accessibility tool, the accessibility features inherent in programs used everyday, such as Microsoft Word, Excel, and Outlook make it a great option for students. Features vary slightly depending on program, but the entire Microsoft Office Suite comes equipped with built in screen readers, accessibility checkers, magnifiers, and much more!
Features: Text to Speech, Accessibility Checker and Accessibility Check Reminder, Magnifier, Quick Access Commands, Scanner (Office Lens), Learning Tools, Word Processing
Features: Text to Speech, Magnifier
Read&Write
Cost: Free to MSU Students
Read&Write Gold is downloaded on every campus computer, and can be downloaded onto personal devices through the UIT website. This software has speech to text and text to speech capabilities combined with additional learning aids. Critical information and tutorials can be located on the ODS Read & Write Gold webpage.
Features: Speech to Text, Text to Speech, Additional Learning Tools
Academic Technology
The following academic technologies are available to all MSU students for free or low cost. Please see a representative of for that location for terms of use or checkout, and instructions.
LiveScribe Smartpen
LiveScribe Smartpens record the lecture as it is happening, and are synced to the notes that you write in the associated notebook (cost: $9-$12). Once class is over, students can connect the Smartpen to their personal device where the notes will be uploaded electronically. To replay part of the lecture, simply tap on a word or diagram in the notebook, and the Smartpen will replay that section of lecture. Students wishing to use a Smartpen in class should speak with their instructor prior to recording lecture.
Where to check it out: Allen Yarnell Center for Student Success, SUB 177
Students may also purchase a Smartpen for personal use at the MSU Bookstore.
Campus Computers and Laptops
All campus computers are equipped with Read&Write Gold, a screen magnifier, and Adobe Reader. Laptops are available for short term check out at the MSU Library
Location: Across campus, Laptops are available at Renne Library Circulation Desk
Laptops may also be purchased at the MSU Bookstore for personal use.
iPad
iPads are available for short term checkout at the MSU Library Circulation Desk, and come with a host of accessibility features, including text to speech, magnification, and learning tools. See "Accessibility on your Personal Devices" for instructions on accessing these features.
Where to check it out: Renne Library, Circulation Desk
iPads may also be purchased for personal use from the MSU Bookstore.
Magnisight Explorer Video Magnifier
Students who need to magnify an image or text that is not alternatively formatted can place the image or text under the camera in this device to magnify up to 70 times actual size. Because this is a video magnifier, things can also be magnified in real time, such as a video played on a personal device or if the student is actively writing or drawing.
Location: Renne Library, 4th Floor
Digital Scanners
Students may scan documents to be converted into an alternative format using the scanners in the Library. Assistance is available at the Circulation Desk.
Location: Renne Library, 4th Floor
Accessibility on your Personal Devices
Nearly every new mobile phone or laptop sold in the United States today comes preloaded with a host of accessibility features. Most commonly, these take the form of text to speech software for built in applications (such as messaging or web browsers), magnification, voice control, and touch assist or keyboard shortcuts. Features will vary by device. Because new products are released on a regular basis, these tips are presented as guidelines; actual use on personal devices may vary and may not be compatible with all apps, especially if the app did not come standard with the device. Students should be willing to take an active role in understanding and finding accessibility features that work best for them.
For Android phones:
Access the settings of your device (this is usually a gear shaped icon on the apps screen)

Tap on the "Accessibility" settings button. This is sometimes categorized under system settings.

Choose which accessibility features you would like to use on your device. If the features are categorized by disability type, explore these categories. You may find a feature designed for another disability in mind is still a great fit for your needs.
For iPhones: Apple highlights iOS accessibility functions in four new YouTube videos
Tap on the "Settings" icon of your device (this icon looks like a gear)

Tap on "General"

Tap on "Accessibility"

Select the accessibility features you would like to use on your device. If you don't immediately see the type of feature you are looking for, try looking under general categories. Apple products categorize more specific features under broader subcategories. For example, "Speak Screen" is a commonly used application, and is categorized under the subheading "Speech" within accessibility features.
For Mac computers:
Click on the Apple logo in the top left corner of your computer

Click on "System Preferences"

Click on "Accessibility"

Select the accessibility features you would like to use. The features should be categorized by disability type
For laptops using a Windows operating system:
Click the start menu (usually located in the bottom left corner of the screen, this icon looks like a four colored flag)

Click on "Control Panel"

Select "Ease of Access Center"

Select the accessibility features you would like to use on your device.

If you would like to enable the built in speech to text software on you laptop, select "Speech Recognition" from the main Control Panel screen.

Students who require a higher screen contrast can find this feature under "Personalization" from the main Control Panel.
A note on text to speech: On most devices, there are multiple voice options when utilizing a screen reader on your mobile phone or laptop. You may need to try out a few different voices before you find one that you like.