Department of English Graduate Program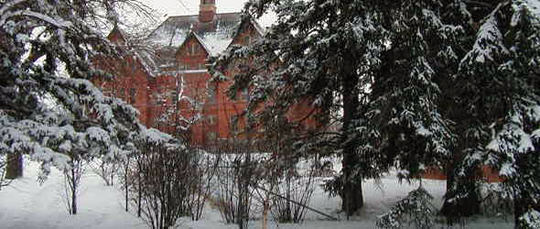 The Master of Arts in English focuses on writing, teaching, and literary studies. The Master of Arts in English: English Education Option (MAE:EE) more heavily focuses on pedagogical content knowledge and offers English language arts and literacy teachers opportunities to innovate their classrooms and be leaders in the field.
Across both aspects of the MA in English, serious intellectual work takes place in the landscape of the Northern Rocky Mountains and Yellowstone region. Students develop close mentoring relationships with faculty members who have expertise in fields such as Writing Studies, education and pedagogy, British literature, and the literature of the American West. The literature courses in the MA focus on how writing is born from, intersects with, and creates landscapes. Our graduate classes cover a range of literature from different countries of origin and time periods, but always with a focus on the vital role of space. Such inquiry considers the iconic terrain of the American West, the battlefields of Europe, and other settings both rural and urban. At the same time, a full understanding of landscape entails mapping narrative minds as we delve into the myriad fascination that writers and readers have with places both familiar and alien. Our graduate students are able to tap into their various identities of teacher, researcher, and learner and gain a network of English professors and fellow graduate students to help advance their thinking.
Courses and Modes
Graduate courses within the English Education option stretch across the domains of English and literacy teachers: the teaching and learning of literature, writing, linguistics, literacies, interactions, and place. Through a commitment to critical perspectives of English Education, literacy, learning, and pedagogy, we position teachers as public intellectuals. We also believe that the work extends well beyond the classroom, flowing into local communities. MAE:EE courses can be accessed remotely through online courses and remote seminars. Students local to the Bozeman area are welcome to attend seminars in person.
Degree Requirements
The Master of Arts degree requires 30 credits. Students may elect to write either a scholarly thesis (Plan A) or a professional paper (Plan B). Plan A involves 20 hours of course work and 10 hours of thesis. Plan B entails 24 hours of course work and 6 hours of professional paper. Our MA in English is a two-year program and our English Education option is a two-three year program, depending on how teachers build their schedules. For more information, select program requirements for the MA or the MAE:EE.
Why English?
Students' interests for earning the degree varies. The MA in English can prepare students to go on to PhD programs in literature or writing studies, as well as MFA programs in creative writing. Students also go on to work in the business sector and for non-profit agencies. The MAE:EE is a solid fit for those teachers interested in earning graduate credits toward dual credit certification. Students in the MAE:EE continue teaching at the secondary level and sometimes shift into higher education. Others pursue the degree for personal enrichment.
Note: Most of our graduate students have completed the equivalent of a baccalaureate degree in English. Students with undergraduate degrees other than English are encouraged to apply; however, you may be required to take additional English courses as a condition of your acceptance.
Financial Assistance
Graduate students may apply for departmental teaching assistantships, which are awarded on a competitive basis. The department typically awards up to six teaching assistantships to our top applicants each year. To apply for an assistantship, discuss your interest in teaching in the personal essay you will submit as part of your application packet.