Montana Farm to School Institute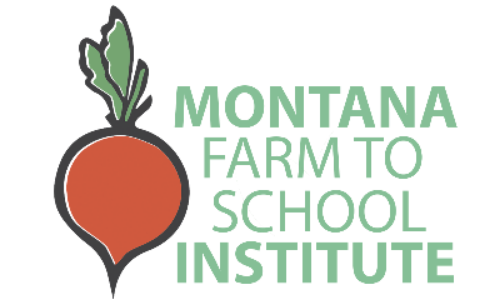 Select the following links to jump to that section:
For more information, contact:
Aubree Roth, Montana Farm to School Coordinator
(406) 994-5996
About the Montana Farm to School Institute
The Montana Farm to School Institute is ayear-long program that kicks off with a three-day Summer Retreat from August 16-18, 2022 at Chico Hot Springs in the Paradise Valley. This new program is intended to ignite, grow, and sustain farm to school action within Montana schools and communities by providing training and support, and facilitating team building and action planning.
The goal of the Institute is for farm to school teams representing Montana schools or school districts to develop one-year farm to school action plans which will be implemented during the 2022-2023 school year. Action plans will encompass goals, activities, roles, and timelines focused on the three core elements of farm to school – local procurement, education, and school gardens/farms. In addition to developing action plans, teams will be connected to information, ideas, tools, resources, programs, and people to successfully implement their action plans through the sessions at the Summer Retreat.
Three school districts will be selected from across the state to participate in this first year. Each team, ranging from four to eight members of the school community, will be assigned a trained Farm to School Coach who will help facilitate the process of developing an action plan during the Institute and will support the team with implementation of the plan during the 2022-2023 school year. Activities at the Institute will help to strengthen the farm to school teams and ensure that there is full "buy-in" for implementing the action plan.
Share the Montana Farm to School Institute flyer with your peers and community.
The Farm to School Institute model was developed by Vermont FEED using evidence-based best practices in professional learning.
Did you miss the Montana Farm to School Institute Informational Webinar? View the recorded webinar and slides.
Application Information + Resources
Applications are now closed. Institute teams will be selected in mid-April.
Farm to School Coaches
The coach application is closed. Coaches have been selected.
Partners
The Montana Farm to School Institute is a project of Montana Office of Public Instruction and Montana Team Nutrition Program at Montana State University in collaboration with many partners including:
Sponsors
The Montana Farm to School Institute is supported by the Food and Nutrition Service, U.S. Department of Agriculture, Farm to School Grant.
We are seeking sponsors of the Montana Farm to School Institute! See the Sponsor Packet for sponsorship levels and benefits. If you are interested, please contact Aubree Roth at [email protected] or (406) 994-5996.
FAQs
School Team Resources