Science Math Resource Center
Thanks for coming to STEM Summer Institute at MSU!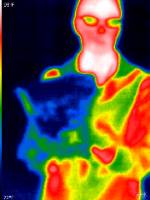 We had an awesome professional development conference July 25-27 at MSU. Thanks to all the presenters, sponsors, participants, and especially our partners -- School Services of Montana. We hope to see you next year -- please sign up for our e-newsletter to be notified when presenter applications are due and when registration is open for the conference.
Our conference included presentations on Webb telescope images, Project WET, drones in the classroom, energy transfer and so much more.
Special thanks to sponsors Amplify, Montana NSF EPSCoR, Missoula Fire Lab, and NASA AREN.
Diversity, Equity and Inclusion in Youth STEM outreach report is now available.
We were funded by the College of Education, Health and Human Development to research exemplary practices for DEI in STEM outreach. Read our report on Diversity, Equity and Inclusion in MSU Youth STEM Outreach or watch the recording of our presentation to campus.
2022 Montana Science Olympiad
Students in grades six through 12 competed in STEM (science, technology, engineering, and mathematics) challenges in the 37th annual Montana Science Olympiad hosted by Science Math Resource Center on Friday 15, 2022.