Science Math Resource Center
Science Olympiad Coaches' Kickoff is Wednesday, Nov. 29
Whether you're a veteran of Science Olympiad or just want to see what it's all about, join us online on Tuesday, Nov. 1 at 4pm. We'll separate into new and returning coaches, then learn about this year's events, schedule and tips for succeeding as a coach The 2022-23 Montana events are now posted!
This workshop is free. Register now!
Join us Dec. 1 at MSU to talk about citizen science
Citizen science happens when any person (any age, any location, any background) contributes data and observations to help the larger scientific community. Citizen science is a great way to expand the impacts of your research and broaden participation in science. This meetup is for any one who is curious about citizen science, whether you are brand new or a veteran. RSVP's are appreciated but not required. Learn more about this event or about SMRC's overall citizen science programs.
American Mathematics Competitions 10/12 were Nov. 10 and 16
SMRC hosted the AMC 10/12 A and B contests on Nov. 10 and 16 for Montana high school youth. Registration is free. REsults will be posted soon. The AMC 8 competitions for middle schoolers will be in January 2023. Learn more.
Thanks for coming to STEM Summer Institute at MSU!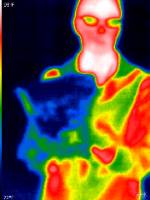 We had an awesome professional development conference July 25-27 at MSU. Thanks to all the presenters, sponsors, participants, and especially our partners -- School Services of Montana. We hope to see you next year -- please sign up for our e-newsletter to be notified when presenter applications are due and when registration is open for the conference.
Our conference included presentations on Webb telescope images, Project WET, drones in the classroom, energy transfer and so much more.
Special thanks to sponsors Amplify, Montana NSF EPSCoR, Missoula Fire Lab, and NASA AREN.
Diversity, Equity and Inclusion in Youth STEM outreach report is now available.
We were funded by the College of Education, Health and Human Development to research exemplary practices for DEI in STEM outreach. Read our report on Diversity, Equity and Inclusion in MSU Youth STEM Outreach or watch the recording of our presentation to campus.