Science Math Resource Center
MSU Research in Action launches Thursday, Sept. 22
Montana high school STEM educators are encouraged to join us Thursday, Sept. 22 at 4pm (online) for the first in a series of conversations with MSU researchers. The Sept. 22 session features MSU Biochemist Dr. Emily Dieter and is most appropriate for teachers of grades 9-12. Future Research in Action workshops will occur monthly and will be tailored for other grade levels.
This workshop series is free. Register now!
SMRC uses data from NSF-funded project to demonstrate Proficiency-based Education
When SMRC's educator-trainer Jeannie Chipps needed an authentic Montana research project to use as a model for teaching Proficiency-based Education, she turned to Montana NSF EPSCoR researcher Rob Payn. (Proficiency-based Education is also commonly known as Competency-based Education in that it assesses for students' level of proficiency or competency in understanding and engaging the content being taught).
Chipps worked directly with Payn to transform his research in the Judith River Watershed into a phenomenon-based scenario that helped model PBE for the STEM teachers. Payn looks at how the unique topography of the highly productive agricultural region may affect nitrogen runoff and how natural and man-made features impact nitrate levels found in waterways.
Thanks for coming to STEM Summer Institute at MSU!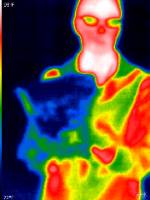 We had an awesome professional development conference July 25-27 at MSU. Thanks to all the presenters, sponsors, participants, and especially our partners -- School Services of Montana. We hope to see you next year -- please sign up for our e-newsletter to be notified when presenter applications are due and when registration is open for the conference.
Our conference included presentations on Webb telescope images, Project WET, drones in the classroom, energy transfer and so much more.
Special thanks to sponsors Amplify, Montana NSF EPSCoR, Missoula Fire Lab, and NASA AREN.
Diversity, Equity and Inclusion in Youth STEM outreach report is now available.
We were funded by the College of Education, Health and Human Development to research exemplary practices for DEI in STEM outreach. Read our report on Diversity, Equity and Inclusion in MSU Youth STEM Outreach or watch the recording of our presentation to campus.
2022 Montana Science Olympiad
Students in grades six through 12 competed in STEM (science, technology, engineering, and mathematics) challenges in the 37th annual Montana Science Olympiad hosted by Science Math Resource Center on Friday 15, 2022.