About the Science Math Resource Center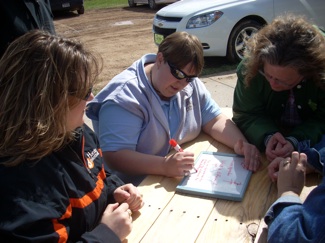 The Science Math Resource Center (SMRC) is a STEM outreach center in the MSU Department of Education that is devoted to the advancement of science and mathematics teaching and learning. We provide professional development for a new generation of K-12 educators of tribal, rural, and urban communities; conduct educational research; and coordinate the statewide annual Science Olympiad that is held at Montana State University in Bozeman.
Our professional development programs are delivered face-to-face and online to facilitate the formation of teachers' learning communities and provide access to teachers in remote areas. Our programs focus on science and math content and research-based practices with a strong emphasis on the cultural context of the school community.
Join our Montana STEM Educator Network
Subscribe to our montly e-newsletter: Brainstorms! to stay in touch with others in the Montana STEM Educator Network. We will share workshops, grant opportunities and free resources for anyone interested in STEM.
Read our past Brainstorms! newsletters
You may also like...
Interested in volunteering for STEM events?
Subscribe to our STEM Outreach Network newsletter for volunteers
Subscribe to the MSU Citizen Science Network newsletter
Subscribe to the Science Olympiad coaches newsletter
Subscribe to the Montana Girls STEM Collaborative quarterly e-newsletter