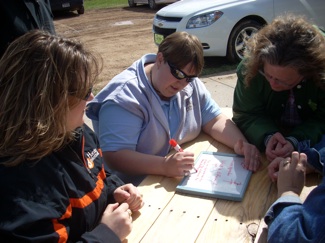 The Science Math Resource Center (SMRC) is devoted to the advancement of science and mathematics teaching and learning. We provide professional development for a new generation of K-12 educators of tribal, rural, and urban communities; conduct educational research; and coordinate the statewide annual Science Olympiad that is held at Montana State University in Bozeman.
Our professional development programs are delivered face-to-face and online to facilitate the formation of teachers' learning communities and to provide access to teachers in remote areas. Our programs focus on science and math content and research-based practices with a strong emphasis on the cultural context of the school community.
The SMRC is a proud partner of the MontanaScience Teachers Association (MSTA), working together to promote the advancement of science education to all students in Montana through providing support to preK-12 science teachers. The faculty and university students associated with the SMRC conduct educational research for online learning and teachers' education. At the SMRC we facilitate professional experiences for graduate students interested in STEM teaching and learning in tribal and rural K-12 schools. The SMRC supports the Montana Science Olympiad Corner, a year-round site dedicated to Science Olympiad coaches and students with resources, tips, and news.