MSU Citizen Science Network
Join the MSU Citizen Science Network
If you are interested in participating in citizen science projects from MSU, around Montana or across the nation, sign up for our e-newsletter to learn about events and opportunities. If you are involved in citizen science, have a question about citizen science or want to talk over an idea, please email us at [email protected]
We are now a partner on SciStarter!
Science Math Resource Center is now an official partner on SciStarter.org!
Go straight to our projects through our new mini-site at https://scistarter.org/noaa-MSU-SMRC or go to SciStarter.org and select Partner Gateways in the upper right-hand corner, then look for MSU-SMRC. You'll find direct links to Crowd the Tap, iNaturalist, GLOBE Observer and others of our favorite citizen science projects.
SMRC presents on citizen science at Tribal College Librarians Professional Development Institute - June 2021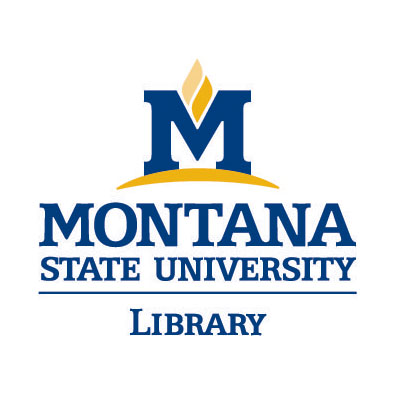 At the virtual Tribal College Librarians Institute 2021 hosted by the Montana State University Library, Suzi Taylor of the MSU Science Math Resource Center shared information about citizen science and how tribal college libraries can get involved. She also shared information about the recently funded NOAA project called Citizen Science, Civics and Resilient Communities. TCLI is hosted annually and has promoted professional development opportunities for tribal college librarians since 1990.
You can watch the recording of the presentation here. For more information about TCLI contact Mary Anne Hansen at [email protected]
MSU celebrates Citizen Science Month April 12 and 13
Celebrate Citizen Science Month as the Science Math Resource Center and MSU Library offered free citizen science kits on April 12 and 13. The kit included supplies to do three citizen science projects; details on several more free projects; and information on how the subjects of the projects connect to MSU research projects. The kit was sponsored by Montana NSF EPSCoR, the People-Places-Water Lab, NASA AEROKATS and ROVER Education Network, the NSF-supported WAFERx project, and the Montana Institute on Ecosystems.
100 kits were given on a first-come/first-served basis on Monday, April 12 from 2pm to 4:30pm and Tuesday, April 13 from 9am to 11am. People who completed the projects by April 26 were eligible to win prizes, including the Field Guide to Citizen Science!
Visit the second floor of the library.
If you can't make it to the Library to get a kit, you can still do the projects on your own: Learn about citizen science and make a free account at Scistarter.org then look for
For information about Citizen Science Month at MSU or citizen science in general, email [email protected].
MSU chosen for national citizen science project — February 2021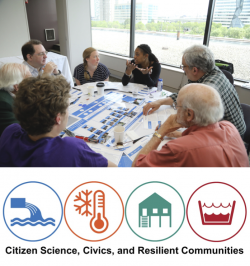 The Science Math Resource Center and the MSU Library have been selected by the National Informal Science Education Network (NISENet) and the Museum of Science in Boston to receive the Citizen Science, Civics and Resilient Communities (CSCRC) stipend. This award, which is funded by NOAA, will be used to support citizen science initiatives at tribal college libraries in Montana via the Tribal College Librarians Institute, which is led by Mary Anne Hansen of the MSU Library.
The project will provide materials, equipment and training to approximately three Montana tribal college librarians (more, if they are interested) so they can launch a citizen science project in their community. The focus of this national project is to engage the public in active learning and resilience planning around heat waves, sea level rise, extreme precipitation or drought (we chose drought for Montana). Participating libraries will be able to choose from a suite of citizen science activities that are most relevant for each of their communities. In addition, we will host a forum on resilience planning and citizen science with all participants in the June 2021 Tribal College Libraries Institute, hosted by MSU Library. The event is virtual this year and has offered professional development to tribal college librarians all around the world since 1990.
Land Use Explorers: What we value about the land launching in Spring 2021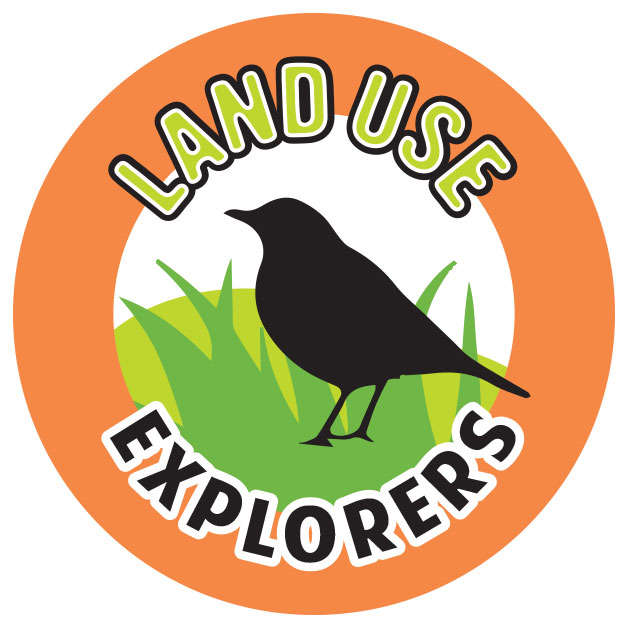 Land Use Explorers, a youth curriculum kit on what we value about the land, will be launching in Spring 2021. Land Use Explorers is an outreach program of WAFERx - the Water, Agriculture, Food, Energy Research Nexus project supported by the National Science Foundation EPSCoR Track II (Selena Ahmed, MSU, PI). The curriculum includes 11 lessons for youth aged 9-13, including one on citizen science. Other lessons prompt students to think about how the land around them is used; what they most value about the land; and how the land may change over time. Learn more.
Citizen Science for Graduate Students — January 2021
The MSU Science Math Resource Center and SciStarter.org, an online hub of more than 3,000 citizen science projects, presented a citizen science workshop designed specifically for MSU graduate students (but open to all!) on Jan. 21, 2021.
You can view a recording of the workshop here
A citizen science project is a collaboration between scientists and curious, motivated citizens who do everything from collect and share photos on clouds, birds or water; to analyze tweets to predict COVID outbreaks; or solve puzzles to design specialized RNA-based medicines and sensors.
No matter your field, this workshop will demonstrate how citizen science can be a valuable component of your academic and professional career, including:
Citizen science as part of your degree program
Citizen science in grants, broader impacts and program management
The relevance of citizen science for academic and non-academic careers
Speakers
Caren Cooper, North Carolina State University
Bradley Allf, PhD student at NCSU who studies citizen science for his research
Darlene Cavalier, founder of SciStarter and Professor of Practice at Arizona State University
Deron Ash, Director of Programs at ASU School for the Future of Innovation in Society
Caroline Nickerson, SciStarter Program Manager
Whether you want to create your own project, harness the data from another, or simply share your own observations to help the scientific community, this workshop is for you! Thank you to National Science Foundation EPSCoR Cooperative Agreement OIA-1757351, which supported this work.
Montana State Library presentation: Earth Day Programming for Libraries — January 2020
Originally recorded on January 21st, 2020. In this Webinar for libraries, we discuss
Earth Day resources from NASA and the Space Science Institute
Citizen Science research projects and how average people can help contribute to important research both around the world and here in Montana.
Suzi Taylor and Dr. Selena Ahmed from MSU Bozeman will join as guest speakers to discuss local Montana research projects as well.
View the slide deck for this webinar
CE Category: library services to the public
To view this video with closed captions, see the YouTube version here:
youtu.be/4CdkXVkgFxc
MSU project that encourages citizens to connect to science recognized by NASA — October 2019
Data gathered for a Montana State University project that encouraged citizens to connect to science has been recognized by NASA.
Citizen science data that MSU submitted to NASA in preparation for a teacher workshop placed the university in the top 10 of all summer participants from around the world. The data was gathered using NASA's GLOBE Observer citizen science app, which allowed participants to take photos and document land cover usage at sites in Montana and beyond. GLOBE Observer's summer campaign, which ran from June 1 to Sept. 3, awarded extra points to participants who took observations along the Lewis and Clark National Historic Trail. Read the full article.
SMRC educator workshop blends Lewis and Clark Trail with citizen science – June 2019
This workshop for educators in June 2019 combined a new citizen science project from the Lewis and Clark National Historic Trail with Montana projects supported by NASA and the National Science Foundation. For resources from the workshop, please contact Suzi Taylor at [email protected]
Questions? Would you like to be involved in future citizen science efforts?
Contact Suzi Taylor with Science Math Resource Center at [email protected]