Table of Contents
Program Goals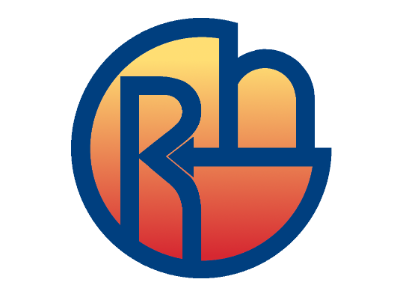 The Guaranteed Ride Home (GRH) program is designed to give peace of mind to MSU employees who commute sustainably. The program provides enrolled commuters a free, reliable ride home in the event of a personal emergency and comfort knowing they won't be stranded at work.
GRH is available to any faculty, staff member, and university employed student who uses transit, bikes, walks, vanpools, or carpools to campus on the day they require an emergency ride. This is a reimbursement program; users will be refunded the cost of their ride through MSU Payroll but are completely responsible for booking their ride and paying in full at the time of their booking.
Participation
Participation is open to all University employees who walk, bike, ride the bus, carpool, or vanpool.
Users must register for the program before they can use the GRH service. Registration may take several days. Any ride taken prior to registration

approval

will be ineligible for reimbursement.
Eligible Rides
Users must have

logged their trip to work

using, or uploaded their trip to, the GoGallatin website on the day of ride that they would like reimbursed. This includes the start and end location, time, and transportation method.
Rides must be used for emergencies. Qualified circumstances:

Personal emergency/illness while at work

Family emergency/illness

Alternative transportation breakdown (e.g. damage to bicycle on the way to work, carpool leaves unexpectedly)

Unexpected mandatory overtime

Any other emergency not anticipated by the user that results in the user being unable to use their usual sustainable transportation.
Rides must start at the user's place of work.
Rides must end at the user's home but may include stops between MSU and the user's home to obtain necessary items to address the emergency (e.g. picking up medications).
Ineligible Rides
The GRH does not apply in the following circumstances:

Campus or building evacuations
Natural or manmade disasters
Construction delays
Rides from home to work
Rides may not be used be used for non-emergency purposes, including scheduled university meetings and events, scheduled personal appointments (including medical), personal errands, events or meetings, or scheduled university events taking place after normal work hours.
Stops for non-emergency or personal reasons may not be included in a ride even if the ride is being used in an emergency capacity (e.g. grocery shopping on the way to pick up a sick child).
Booking a Ride
Participating members may use Uber, Lyft, or any other official ride-hailing company in the Gallatin Valley.
Users will be required to pay for their ride in full, including surcharges and gratuity, at the time of their ride.
Reimbursement
Any ride taken prior to registration

approval

will be ineligible for reimbursement.

Participating members are eligible for reimbursement of up to 8 rides per year.
Participating members must submit a GRH Reimbursement form and itemized receipt within 10 days of their ride.
GRH Reimbursement forms will be reviewed for eligibility before reimbursement is issued.
Reimbursement will be issued through MSU Payroll.
The GRH Program Administrator has the right to request further documentation if needed. If the Program Administrator determines the emergency ride is invalid or not authorized, the reimbursement will be denied. If the participating member believes that this decision was made in error, they may make an appeal by emailing

[email protected]

.
Platform
The Guaranteed Ride Home program will be hosted on the Bozeman Commuter Project platform, a well-established transportation management website.
Program users will be able to easily track their daily commute and receive feedback including calories burned, pounds of CO2

diverted, and dollars saved.
Misuse of the GRH Program
All members must use the GRH program only for the purposes outlined in this document. A member who uses the GRH program in manner inconsistent with the requirements will be removed from the program.
This program is being offered by the university to serve the needs of its employees who use sustainable commuting. The program is offered with the understanding that it will be used only as outlined in this document. If the university finds that many members are using the program in manners inconsistent with the program, the university may choose not to continue the program for this reason.
This program is only a reimbursement program. The selection of the company to provide the ride home is solely up to the member and the university has no authority over or control of these companies and assumes no responsibilities for any damages or injuries incurred while using these companies.