Diversity Ambassadors
To help limit COVID-19 risk to our prospective students and community, we have elected to suspend on-campus visit programs and tours starting March 16, 2020 and shift to virtual visits. We understand that experiencing our campus is a critical part of your college decision, and would like to extend as many online resource options to you as possible. To learn about our virtual visit programs, opportunities, and additional information, please visit our virtual visit website.
Welcome

Montana State University strives to create a welcoming learning environment that educates and empowers all students for success, inside and outside of the classroom. MSU fosters an inclusive campus through dynamic partnerships, celebrating cultural differences, promoting dialogue and providing community spaces.
Diversity Ambassadors are student volunteers within Montana State University's Office of Admissions that provide guidance and insight for prospective students who are considering making MSU their next home. Diversity Ambassadors serve as a vital resource for underrepresented students throughout every stage of the admissions process.
Thinking of visiting campus? You can schedule to meet with a Diversity Ambassador during your campus visit using our online visit form.
Interested in connecting with one of our ambassadors? Use the button below to contact us. Be sure to include the name of the ambassador you would like to connect with.



News & Updates

Meet Our Abmassadors
Interested in connecting with one of our ambassadors? Use the button below to contact us. Be sure to include the name of the ambassador you would like to connect with.
Brianna "Bri" Fields
Major: Agriculture Business and Agricultural Education
Year: Senior (Transfer)
Hometown: Spokane, WA
Campus Involvement: Outreach Director for the Office of Student Engagement, Black Student Union member, Orientation Leader, Agricultural Education club member, Livestock Judging Experience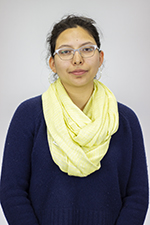 Jacqueline Burgara
Major: Psychology
Minors: Latin American Studies, Statistics, Global Health
Year: Junior
Hometown: Lakewood, CO
Campus Involvement: Fuerza Latinx member, Humanitarian Club member, Danza Latina member, Moyce Lab employee, Barnes Lab employee, Heirs of Love member, F-Word member
Lyla Brown
Major: Psychology and Sociology - Criminology option
Year: Junior
Hometown: Salem, CT
Campus Involvement: Black Student Union President, Director of the Latenight Streamline Service, Queer Straight Alliance member, Diversity and Inclusion Student Commons Volunteer, Pre-law club member, Previous Resident Advisor
Juan Pablo Du-Pond
Major: Agricultural Business

Year: Sophomore

Hometown: Queretaro, Queretaro, Mexico

Campus Involvement: Founder and President of the Gallatin College Student Council, Office of International Programs student employee, Fuerza Latinx member, Collegiate FFA member

Annie Ferguson
Major: Pre-Med

Year: Freshman

Hometown: Snohomish, WA
Campus Involvement: American Indian Council Member, CAP Mentor, Backcountry Squatters member, Alpha Omicron Pi member, Befrienders member


Christen Falcon
Major: Business Management


Year: Senior


Hometown: Flathead, MT

Campus Involvement: Member of Saiges, Ambassador for the American Indian College Fund, Return to Learn Student Associate, Indigenous Student Committee member.



Tristan Harris-Pearce
Major: Film
Year: Freshman
Hometown: Topeka, KS
Campus Involvement: Black Student Union member, Queer Straight Alliance member, Hilleman Scholar, Residence Hall Council member, Fraternity member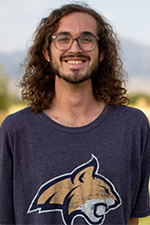 Mitchell Douglas
Major: Psychology
Year: Senior
Hometown: Billings, MT
Campus Involvement: Queer Straight Alliance Representative, LGBTQIA+ Mentor, AdvoCat, Orientation Leader