At Montana State University, we have countless opportunities for students to broaden their experiences and get involved on campus. Our office offers several unique opportunities to develop as invidiuals. Learn more about them and meet our students below!
The AdvoCat campus tour guide application for the 2019-2020 acaedmic year is now open! Apply at the button below.

AdvoCat Tour Guides
The campus tour program at Montana State University serves thousands of visitors each year. Under the supervision of the program coordinators, Mike Ouert and Elicia Palmer, and two student coordinators, MSU AdvoCats promote and personalize the University to prospective students, their families, and other guests to campus. Through guided walking tours of campus, MSU AdvoCats educate visitors about academics, campus life as well as the history, traditions, and achievements of the University. The position of an MSU AdvoCat is a volunteer student leadership position. Guided tours last approximately one hour and are offered Monday – Friday at 9am and 2pm year-round (except for University observed holidays).
The application for the 2019-2020 school year is currently closed. Please check back in the spring of 2020 for more information.

Orientation Leaders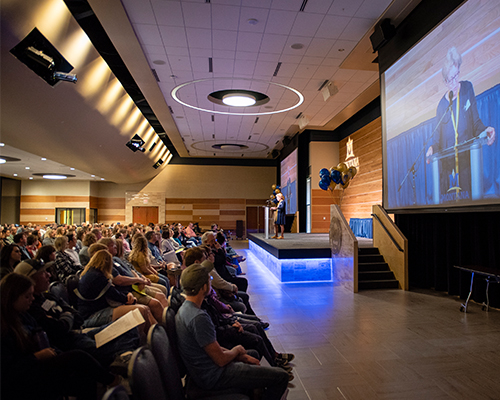 Orientation Leaders help welcome hundreds of students to campus every year.
We are very proud that the success of our Orientation program is due in large part to the quality, ability, and dedication of Student Orientation Leaders. Trained in such areas as communication skills, leadership and presentation of factual information, Orientation Leaders work closely with new freshmen, transfers, and parents. They are knowledgeable about campus activities, campus life and various services offered by the University, and develop close working relationships with MSU administrators and faculty while assisting with academic advising and the registration process.

The application for the summer 2019 Orientation sessions is currently closed. Please check back in the fall of 2019 for more information.
Student Representatives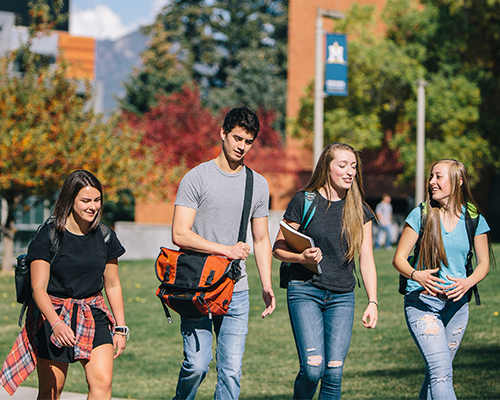 Student representatives are an important part of the campus visit experience.
Our student representatives meet with prospective students and their families as part of their campus visit experience. They cover a broad range of topics, including student life, academic options, the application process, scholarships, and more. Our student representatives are trained by our Admissiosn Counselors, and many are active in leadership positions across campus.

Diversity Ambassadors
Diversity Ambassadors are student volunteers within Montana State University's Office of Admissions that provide guidance and insight for prospective students who are considering making MSU their next home. Diversity Ambassadors serve as a vital resource for underrepresented students throughout every stage of the admissions process.
Thinking of visiting campus? You meet with a Diversity Ambassador when you schedule your visit.
If you'd like to connect with one of MSU's Diversity Ambassador, please email Admissions Counselor Erin Murdock at erinmurdock@montana.edu with the name of the Ambassador you'd like to contact.


Brianna "Bri" Fields
Major: Agriculture Business and Agricultural Education
Year: Senior (Transfer)
Hometown: Spokane, WA
Campus Involvement: Outreach Director for the Office of Student Engagement, Black Student Union member, Orientation Leader, Agricultural Education club member, Livestock Judging Experience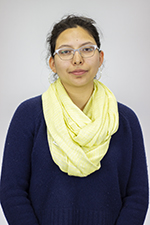 Jacqueline Burgara
Major: Psychology
Minors: Latin American Studies, Statistics, Global Health
Year: Junior
Hometown: Lakewood, CO
Campus Involvement: Fuerza Latinx member, Humanitarian Club member, Danza Latina member, Moyce Lab employee, Barnes Lab employee, Heirs of Love member, F-Word member
Lyla Brown
Major: Psychology and Sociology - Criminology option
Year: Junior
Hometown: Salem, CT
Campus Involvement: Black Student Union President, Director of the Latenight Streamline Service, Queer Straight Alliance member, Diversity and Inclusion Student Commons Volunteer, Pre-law club member, Previous Resident Advisor
Juan Pablo Du-Pond
Major: Agricultural Business

Year: Sophomore

Hometown: Queretaro, Queretaro, Mexico

Campus Involvement: Founder and President of the Gallatin College Student Council, Office of International Programs student employee, Fuerza Latinx member, Collegiate FFA member

Annie Ferguson
Major: Pre-Med

Year: Freshman

Hometown: Snohomish, WA
Campus Involvement: American Indian Council Member, CAP Mentor, Backcountry Squatters member, Alpha Omicron Pi member, Befrienders member


Christen Falcon
Major: Business Management


Year: Senior


Hometown: Flathead, MT

Campus Involvement: Member of Saiges, Ambassador for the American Indian College Fund, Return to Learn Student Associate, Indigenous Student Committee member.



Tristan Harris-Pearce
Major: Film
Year: Freshman
Hometown: Topeka, KS
Campus Involvement: Black Student Union member, Queer Straight Alliance member, Hilleman Scholar, Residence Hall Council member, Fraternity member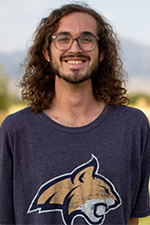 Mitchell Douglas
Major: Psychology
Year: Senior
Hometown: Billings, MT
Campus Involvement: Queer Straight Alliance Representative, LGBTQIA+ Mentor, AdvoCat, Orientation Leader