Natural Resources and Fossil Energy
ERI researchers perform surface and subsurface analysis of sedimentary basins for identification of reservoirs for fossil energy and for geologic carbon sequestration. Experimental investigations study chemical reactions between supercritical CO2, brine and reservoir rocks during injection of CO2 for geological carbon capture and storage (CCS) or enhanced oil recovery (EOR).
Researchers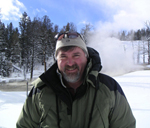 Dave Bowen
Dr. Dave Bowen, a research professor in the Earth Sciences Department, studies the structure and geology of underground reservoirs to determine how much carbon dioxide they might be able to sequester. Much of his attention has been focused on Kevin Dome, a geologic formation in north-central Montana that acts as a natural CO2 reservoir.
Dr. Bowen can be reached at 406-994-6916 or at dbowen@montana.edu.
Website: www.montana.edu/wwwes/facstaff/bowen.htm
David Mogk
My main research interests include: Evolution of Precambrian crust in southwestern Montana, including petrogenesis of continental crust, geochemical evolution of the crust, mid-crustal petrologic processes and tectonic evolution of the Wyoming Province from the Archean through the Proterozoic; Characterization of the morphology, composition, structure, and surface chemistry of minerals, using a combination of SEM/EDSBSE/CL, powder XRD, Time-of-Flight SIMS, X-ray photoelectron spectroscopy, and atomic force microscopy; Characterization of life in extreme environments, including Yellowstone hot springs and Lake Vostok (Antarctica) ice core; Geoscience education, including development of digital libraries for Earth science education, teacher preparation and enhancement, and research on learning.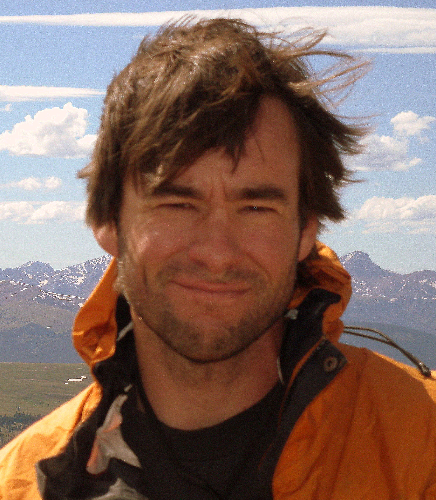 Colin Shaw
Dr. Colin Shaw is Assistant Research Professor in the Earth Sciences Department. His research areas are: Structural geology, continental tectonics, rheology of natural materials, reactive transport of fluids in the crust, and applications in carbon sequestration. Dr. Shaw can be reached at 406-994-6760 or colin.shaw1@montana.edu
Website: http://www.montana.edu/earthsciences/facstaff/shaw.html