Eduardo Garcia, co-founder of Montana Mex.
Talk title: "Stay on Mission: A tale of curiosity & big living against the odds."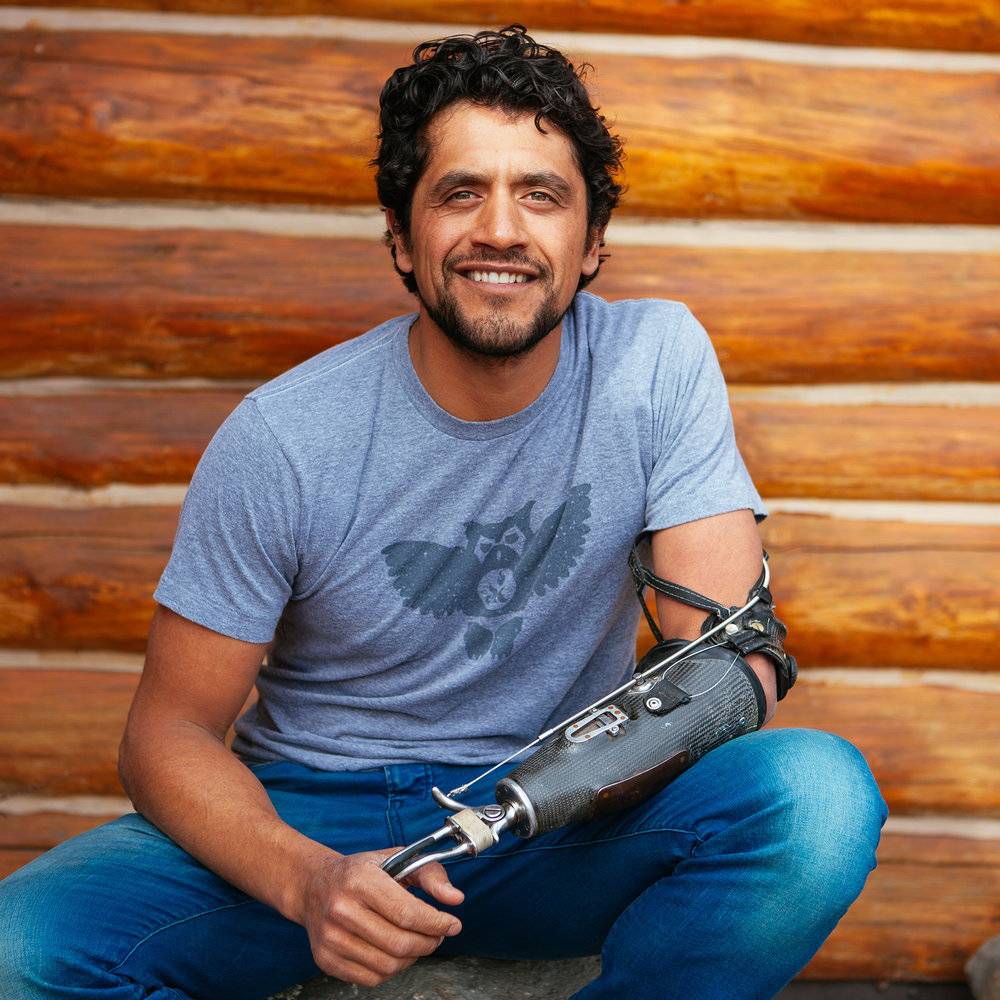 Thursday, September 30
Time: 7:00-8:00 pm
Location: SUB Ballroom A
An avid outdoorsman with an unmatched zest for life, chef Eduardo Garcia is a testament to the power of the human spirit in the face of adversity. A classically trained chef who found his passion for cooking at an early age, Eduardo cut his teeth in the industry at just 15 years old; husting over hot pans, flipping burgers and throwing pizzas. After working in the fast paced kitchens of Seattle and attending culinary school, Eduardo took his love for cooking to the high seas; working as a private chef on luxury yachts and more importantly, on the hunt for exceptional food experiences that can only be found by traveling the world.
It was during this pivotal time that Eduardo started inviting others to join him in the kitchen to collaborate and discover the joy of creating memorable food and experiences therein. The watershed moment gave birth to Eduardo's personal mantra; a meal is more than just what we eat, but an integral part of what builds culture and brings people together.
Inspired by these experiences, Eduardo returned to Montana and founded Montana Mex; creating delicious, clean label, "happy food", driven by his culinary journey and designed to help people eat well and stay smiling.
Eduardo's path, however, took a drastic turn in 2011 while elk-hunting in the Montana backcountry. Having come across a bear carcass, Eduardo received a catastrophic electrical shock from a 2400-volt power line hidden beneath the animal, knocking him unconscious and changing his life forever. Severely burned and badly injured, Eduardo walked three miles to the nearest road and found himself in a true fight for his life. Months of intensive care, the amputation of half of his left arm, removal of several ribs and even a cancer diagnosis could not keep Eduardo down. Nowadays, Eduardo can be found living his best life outdoors; hunting, fishing, cooking, and delivering motivational speeches around the country as a shining example of what can be accomplished with a refuse-to-quit attitude and uncompromised determination.
This event is on CatsConnect here: https://montanastate.campuslabs.com/engage/event/7364042.
This speaker is sponsored by Montana Independent Bankers Association (MIB).
Behrooz Abdi, Technology Entrepreneur and Investor
Thursday, October 21: Orser Speaker
Time: 5:00-6:00 pm
Location: Jabs 111
Talk: "Navigating Uncertain Times"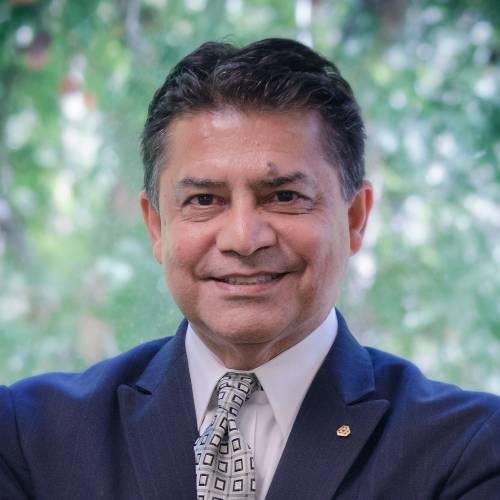 These are seemingly unprecedented times, transforming how we live and work. Pandemic, climate change, and our relationship with other nations, have disrupted our lives and created uncertainties which are causing anxiety and cast a shadow over our individual future plans.
Behrooz has been thru several crises in his life and career, from coming to the US on a temporary student visa while his country of birth was transformed by a revolution, to life as a poor student in Bozeman, to several transformational events in his career as he transitioned from a career engineer at a large company, to a CEO and entrepreneur making high impact decisions on a daily basis. He will share stories and examples from his past that he hopes to inspire the students to embrace uncertainty as a portal to new possibilities in their lives, and to thrive on the unknown, as they make career decisions and set out to carve their path post graduation.
About the speaker
Behrooz Abdi is an entrepreneur in the high-tech industry. In the last decade he has invested, or has served as an officer or board member, for a number of private and public companies, several of which have been acquired, creating billions of dollars of cumulative value for investors. Behrooz was most recently General Manager of the Micro Electro Mechanical Systems ("MEMS") Sensor Business Group of TDK Corporation and Chief Executive Officer of InvenSense, Inc., which was acquired by TDK for $1.3 billion in 2017. Prior to that, Behrooz was Chief Executive Officer and President of multi-core processor chip company RMI Corporation, which he sold to NetLogic Microsystems, Inc., a network processor company which was in turn acquired two years later by Broadcom for $3.9B. Behrooz was previously Senior Vice President and General Manager of Qualcomm CDMA Technologies at Qualcomm Incorporated which he helped grow to be the largest fabless semiconductor company during his tenure. Behrooz started his career as an integrated circuit design engineer at Motorola Inc. where he spent 18 years rising thru the management ranks, with his last role being the Vice President and General Manager in charge of the mobile radio frequency and mixed-signal integrated circuits product line. Behrooz holds a bachelor's degree in electrical engineering from Montana State University and a master's degree in electrical engineering from Georgia Institute of Technology, and holds over 20 patents in the fields of semiconductor, communication systems and software.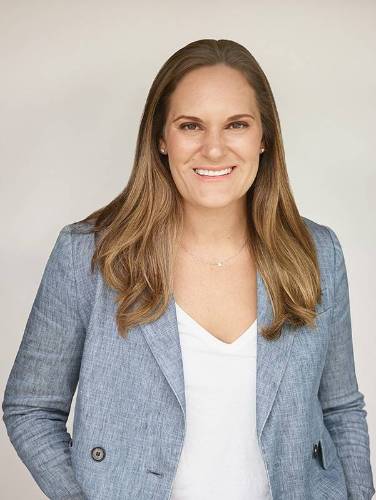 Sarah Pearson, Commercial Executive at Defense Innovation Unit (DIU)

Thursday, November 4
Time: 4:30 pm
Location: Jabs 207

Sarah Pearson will be visiting classes, our LaunchPad, and connecting with students throughout the day. For the public talk, she will focus on both best practices and lessons learned through navigating a career across both public & private sectors that are sure to help both aspiring entrepreneurs and business professionals alike.
About the speaker
Sarah is responsible for leading the Artificial Intelligence & Machine Learning company and investor ecosystem. In her current role, she connects market leading product companies to high demand needs within the Department of Defense.
Prior to joining the Department of Defense, Sarah's experience spanned senior product management, program management, sales, customer success and supply chain management at leading companies such as Google and General Electric. In addition to Sarah's private sector leadership, she served as an Officer in the United States Navy. Sarah holds a bachelor's of science degree in Economics from the United States Naval Academy.
Ben Deuling and Zariah Tolman
Wednesday, April 20
Public Presentation: 5:30-7:00 pm
Location: Jabs Hall 111

MSU Calendar: https://www.montana.edu/calendar/events/41714
Title: "Taking action on your ideas"
At some point or another, all of us have had an idea for a business or a problem that we have wanted to solve, but have never pursued it. Either we have been too busy with school or work, or haven't felt we had the necessary skills to pursue it. Ben and Zariah are here to show us how to shed this mindset and adopt a new way of thinking. Both non-business majors, Ben and Zariah have been able to successfully start, maintain, and accelerate the ideas they realized during their time in college. Their stories of successes and failures, time management tactics, resource leverage, and braving the unknown are to help students recognize their true potential as a creative individual and give them the courage to take those first steps towards autonomous innovation.
About the Speakers: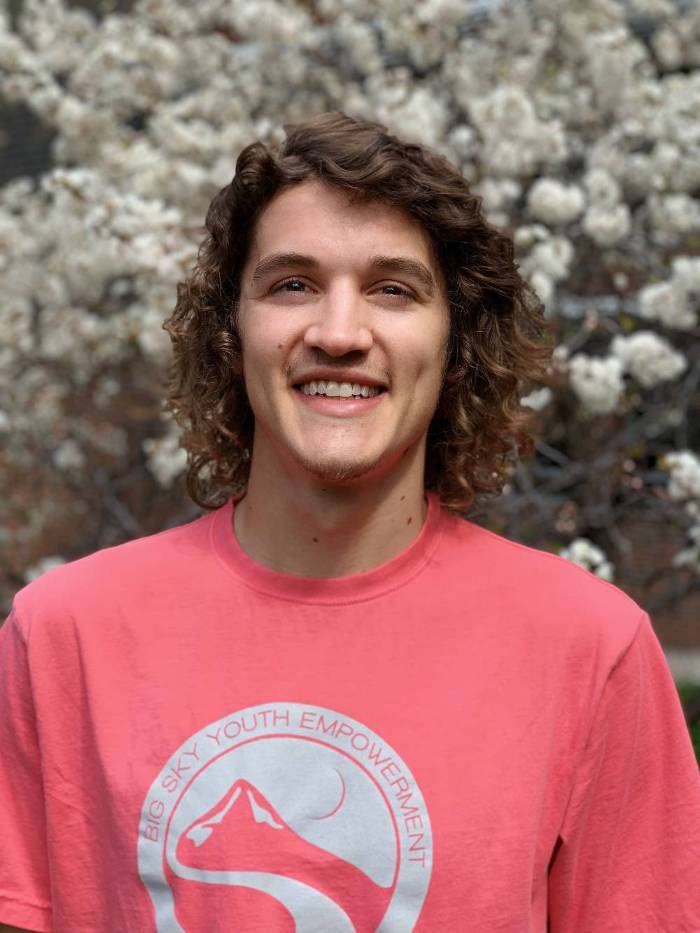 Ben Deuling, owner of SporeAttic
SporeAttic LLC is a gourmet mushroom farm in Bozeman, Montana. Ben moved from Michigan in 2017 to join a Ph.D. program in Molecular Bioscience at Montana State University. After 2 years working towards his doctorate, Ben finally accepted that he was unhappy, unfulfilled, and that academia would not take him where he wanted in life. Around that time, Ben discovered a passion for cultivating gourmet mushrooms, which utilized his training in Microbiology. Only now, instead of writing manuscripts and chasing grants, he uses that training to make high quality food, while still getting his science fix. SporeAttic launched on Halloween 2020, and after their first year in business, Ben and his team produce and sell over 400 pounds of gourmet mushrooms every week around the Gallatin Valley. For Ben, this is only the beginning.
Zariah Tolman, founder & executive director of Positivity Outward
Positivity Outward is a nonprofit with an app to empower rural youth with mentors. The mentors guide the students to use reflection and action as tools for well-being in topics like mental health, self-discovery, and college/career prep. Inspired by her experience of growing up in a town of 50 people, her vision is for every rural youth to feel self-aware, connected, and confident. The organization just began its research-based pilot with 35 mentors who will support up to 100 students from rural middle and high schools in Montana, Idaho, and Wyoming. Zariah's work with youth and Positivity Outward will continue when she starts a PhD in Developmental Psychology at the University of California Riverside this fall.
Wednesday, September 28
Public Presentation: 5:00-6:00 pm
Location: Jabs Hall 111

MSU Calendar: https://www.montana.edu/calendar/events/43234
Title: "Business of Building"
Our expert panel will discuss and explore their journeys with major construction businesses. They will discuss what it takes to survive and thrive in an industry that has faced many challenges over the years. They will share what have they learned, what skills were helpful, and what they seek in the industry leaders of tomorrow.
About the Speakers:
Eugene Graf, President/CEO of E.G. Construction is an MSU graduate. E.G. Construction is a family run business that, for over 15 years, has designed and built custom homes, as well as developed entire "craft" neighborhoods.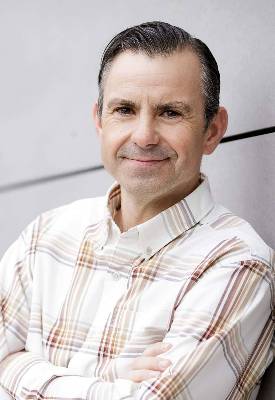 Nick Van Tighem, Project Development Director at Jackson Contractor Group. Jackson was founded by MSU graduate Doug Jackson and has grown to become a prominent regional general contractor throughout a seven-state region including Montana, Washington, Oregon, Idaho, Wyoming, South Dakota, and North Dakota.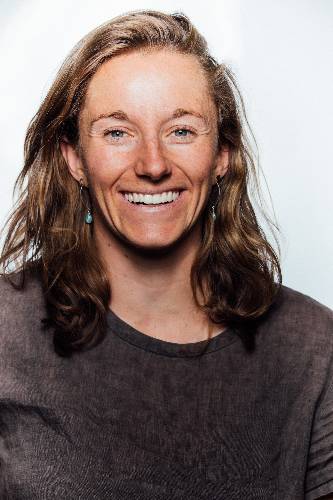 Hannah Van Wetter, CEO and Co-founder of Foothold, the maker of high quality, sustainable, and affordable prefabricated homes in Southwest Montana. Foothold's other Co-Founder, Sam Atkins is a MSU graduate and former MSU instructor. Foothold is the 2021 winner of the top social venture prize at MSU's $50K Venture Competition –an annual "New Venture" competition available to MSU students, recent alumni, faculty and staff.

Click here for MSU's event announcement.