The Jabs E Series invites senior executives from business firms and organizations across the country as well as entrepreneurs to spend time on campus interacting with students and faculty. This program offers MSU students the opportunity to connect with executives and entrepreneurs, in efforts to inspire students to pursue careers as innovative, responsible, and ethical business leaders. Click here to learn more about this program.
Most Recent Visit: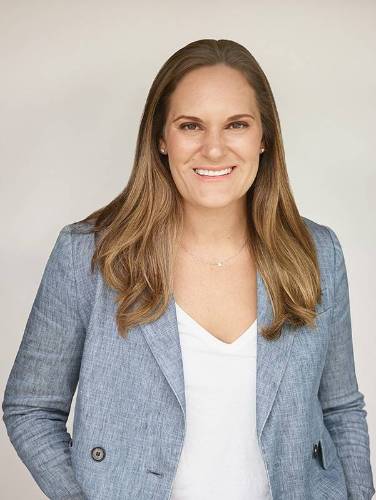 Thursday, November 4
Time: 4:30 pm
Location: Jabs 207

Sarah Pearson will be visiting classes, our LaunchPad, and connecting with students throughout the day. For the public talk, she will focus on both best practices and lessons learned through navigating a career across both public & private sectors that are sure to help both aspiring entrepreneurs and business professionals alike.
About the speaker
Sarah Pearson is a Commercial Executive at Defense Innovation Unit (DIU) responsible for leading the Artificial Intelligence & Machine Learning company and investor ecosystem. In her current role, she connects market leading product companies to high demand needs within the Department of Defense.
Prior to joining the Department of Defense, Sarah's experience spanned senior product management, program management, sales, customer success and supply chain management at leading companies such as Google and General Electric. In addition to Sarah's private sector leadership, she served as an Officer in the United States Navy. Sarah holds a bachelor's of science degree in Economics from the United States Naval Academy.
---
Past E Series Guests:
9.30.2021 Eduardo Garcia: "Stay on Mission: A tale of curiosity & big living against the odds."
10.21,2021 Behrooz Abdi: "Navigating Uncertain Times"
---
The Jabs E Series will provide alumni and friends an opportunity to return to campus and offers them a compelling reason to travel to Bozeman. The time spent on campus will vary, anywhere from 1-2 days. This will not only provide our students a venue to meet executives in a familiar environment, it will allow them time to become comfortable around individuals in executive roles. Students should discover they are not only successful but very approachable and willing to share their story and advice.
If you are interested in participating in this or other programs in Jabs, click here to fill out this form.
Questions? Please contact Audrey Capp, 406-994-7026 or [email protected].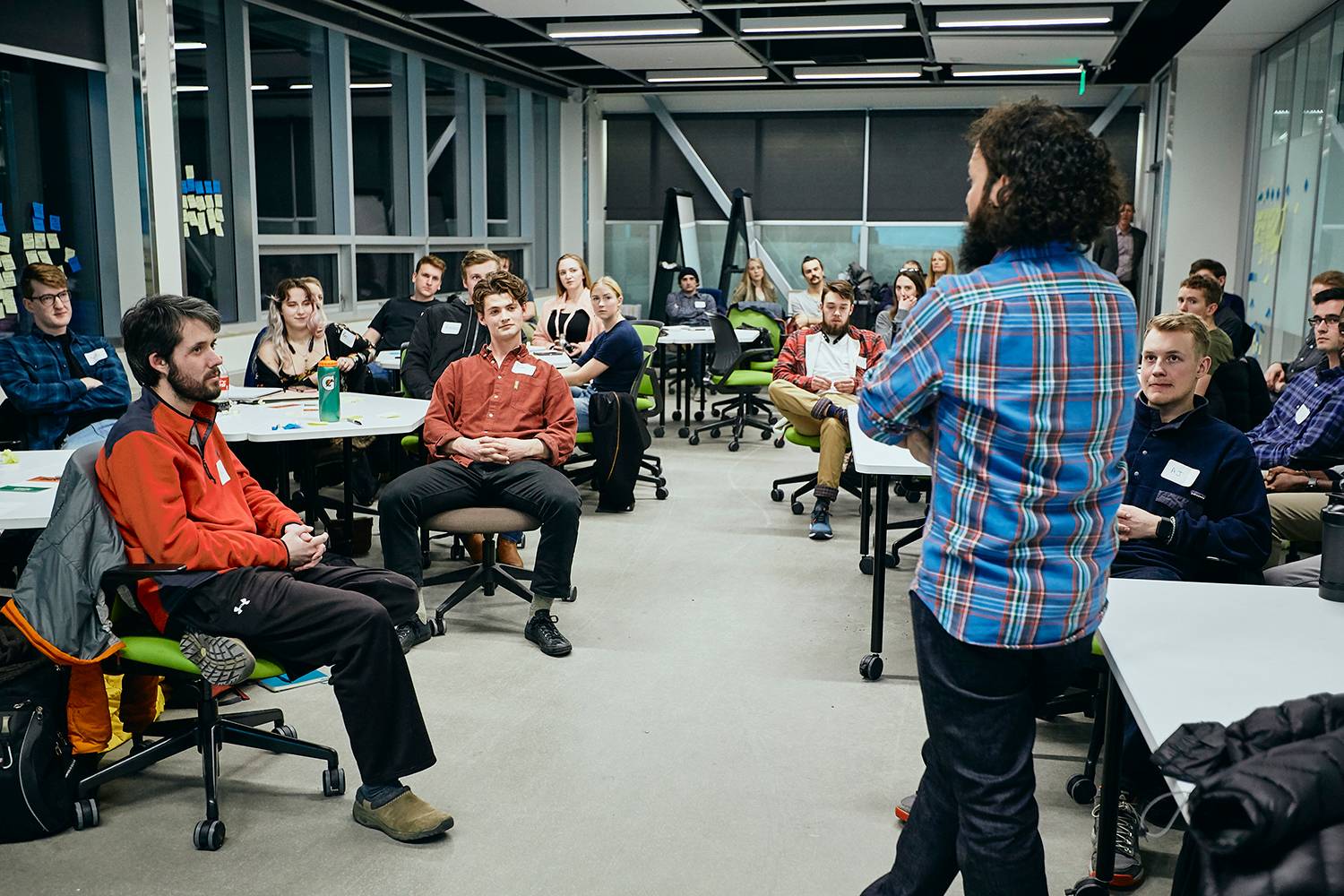 Marc Maleh, Global Director of Experience at HUGE, facilitates a workshop for MSU students in Jabs Hall.