The Jabs E Series invites senior executives from business firms and organizations across the country as well as entrepreneurs to spend time on campus interacting with students and faculty. This program offers MSU students the opportunity to connect with executives and entrepreneurs, in efforts to inspire students to pursue careers as innovative, responsible, and ethical business leaders. Click here to learn more about this program.
Upcoming Event:
Tuesday, March 7
Public Presentation: 6:00-7:00 pm
Location: Jabs Hall 111

MSU Calendar: https://www.montana.edu/calendar/events/44657
Title: The Business of The Outdoors

The panel will discuss and explore their journeys in the outdoor industry from three unique perspectives: start-up (Skwala), mid-growth (Stone Glacier) and established (Simms). They will discuss what it takes to survive and thrive in a constantly changing industry, as well as what happens when they are acquired by a larger enterprise (Simms and Stone Glacier). They will share what have they learned, what skills were helpful, and what they seek in the industry leaders of tomorrow.
About the Speakers: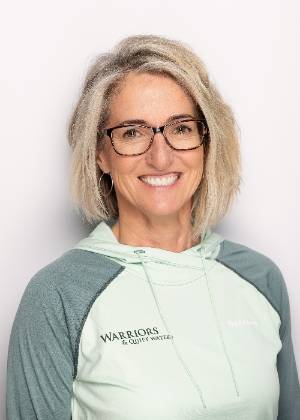 Diane Bristol, VP of Culture & Community at Simms Fishing
She has been with Simms for over 30 years, previously worked with the former parent company, Life-Link International, and is looking forward to continuing in a leadership role with the recent acquisition of Simms by Vista Outdoor. Diane's current role is a combination of helping Simms achieve even greater success by implementing broader employee professional development plans and helping Simms employees grow personally and professionally. In addition, a key aspect of this role is to identify and execute key conservation and community initiatives (local, state and national) and find opportunities to promote and support Simms' employee involvement within the community.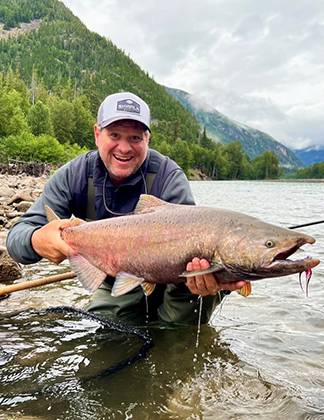 Kevin Sloan, Founder of Skwala Flyfishing
Over the past 25 years Kevin was worked for or led some the most disruptive brands in the outdoor industry including early and growth stage CEO positions at Sitka Gear and MeatEater as well as leading Product Development efforts at Orvis. His Involvement in 4 ground-up startups has allowed him to oversee all aspects of the business from Product to Brand to Sales and Operations.
Kevin's passion for the outdoors and experience building brands in the hunting and fishing arena led him to found Skwala Fishing and after several years of R&D launched the new venture in Spring of 2022.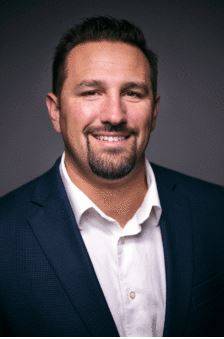 Jeff Sposito, President of Stone Glacier
Jeff joined Vista Outdoor in December 2021. Prior to Vista's Outdoor acquisition of the brand, Jeff joined Stone Glacier as co-owner in 2016. Prior to joining Stone Glacier, Jeff worked in various roles of increasing responsibility with Sitka Gear, through its sale to W.L. Gore and Associates. Bringing more 13 years of experience in the outdoor apparel industry, Jeff brings a wealth of business growth expertise alongside a commitment to advancing conservation initiatives. Jeff obtained a B.S. in Agricultural Business from California State University – Chico and is currently pursuing an MBA from the Whitman School of Management at Syracuse University.
Recent Event:
Ray Sedey, CEO & Chairman of McCarthy

Wednesday, February 15
Public Presentation: 5:30-6:30 pm
Location: Jabs Hall 111

MSU Calendar: https://www.montana.edu/calendar/events/44806

Title: "Leadership and Decision Making"

Ray Sedey, Chairman & CEO of McCarthy Holdings, Inc., will discuss how a "perpetual" business model – one that considers short and long-term impacts – drives decision-making. By following their strategic map, the employee-owned company focuses on creating opportunities and making impactful decisions, controlling what you can control, and developing yourself and others. This approach has allowed McCarthy to continue to grow, while delivering great experiences to employees, clients, and the communities where we work and live.
About the Speaker:
Sedey began working for McCarthy in 2000 as a project engineer before moving up to executive vice president of business operations in Nevada, New Mexico and Colorado in 2012. In that position, he oversaw infrastructure, aviation, commercial, health care and entertainment projects, including successfully positioning the firm as a builder of choice for complex projects on the Las Vegas Strip.
Sedey was selected to lead McCarthy's Texas region in 2015, strengthening the company's position across the state with a focus on client results, safety, financial performance and talent management. In 2018, Sedey led efforts to combine McCarthy's southeast and Texas operations to form a new southern region and became its president.
Sedey earned a bachelor's degree in construction engineering technology from MSU in 2000 and completed the executive program at Tuck School of Business at Dartmouth College. He is involved in a variety of professional and community organizations, including the MSU College of Engineering advisory board.
This presentation is a part of our Orser Executive Speakers Forum.
---
Past E Series Guests:
11.16.2022 Dave Stephenson: "How Stakeholder Capitalism enabled Airbnb to thrive during and after the pandemic"
9.28.2022 Eugene Graf, Nick Van Tighem, Hannah Van Wetter: "Business of Building"
4.20.2022 Ben Deuling and Zariah Tolman: "Taking action on your ideas"
10.21,2021 Behrooz Abdi: "Navigating Uncertain Times"
9.30.2021 Eduardo Garcia: "Stay on Mission: A tale of curiosity & big living against the odds."
---
The Jabs E Series will provide alumni and friends an opportunity to return to campus and offers them a compelling reason to travel to Bozeman. The time spent on campus will vary, anywhere from 1-2 days. This will not only provide our students a venue to meet executives in a familiar environment, it will allow them time to become comfortable around individuals in executive roles. Students should discover they are not only successful but very approachable and willing to share their story and advice.
If you are interested in participating in this or other programs in Jabs, click here to fill out this form.
Questions? Please contact Audrey Capp, 406-994-7026 or [email protected].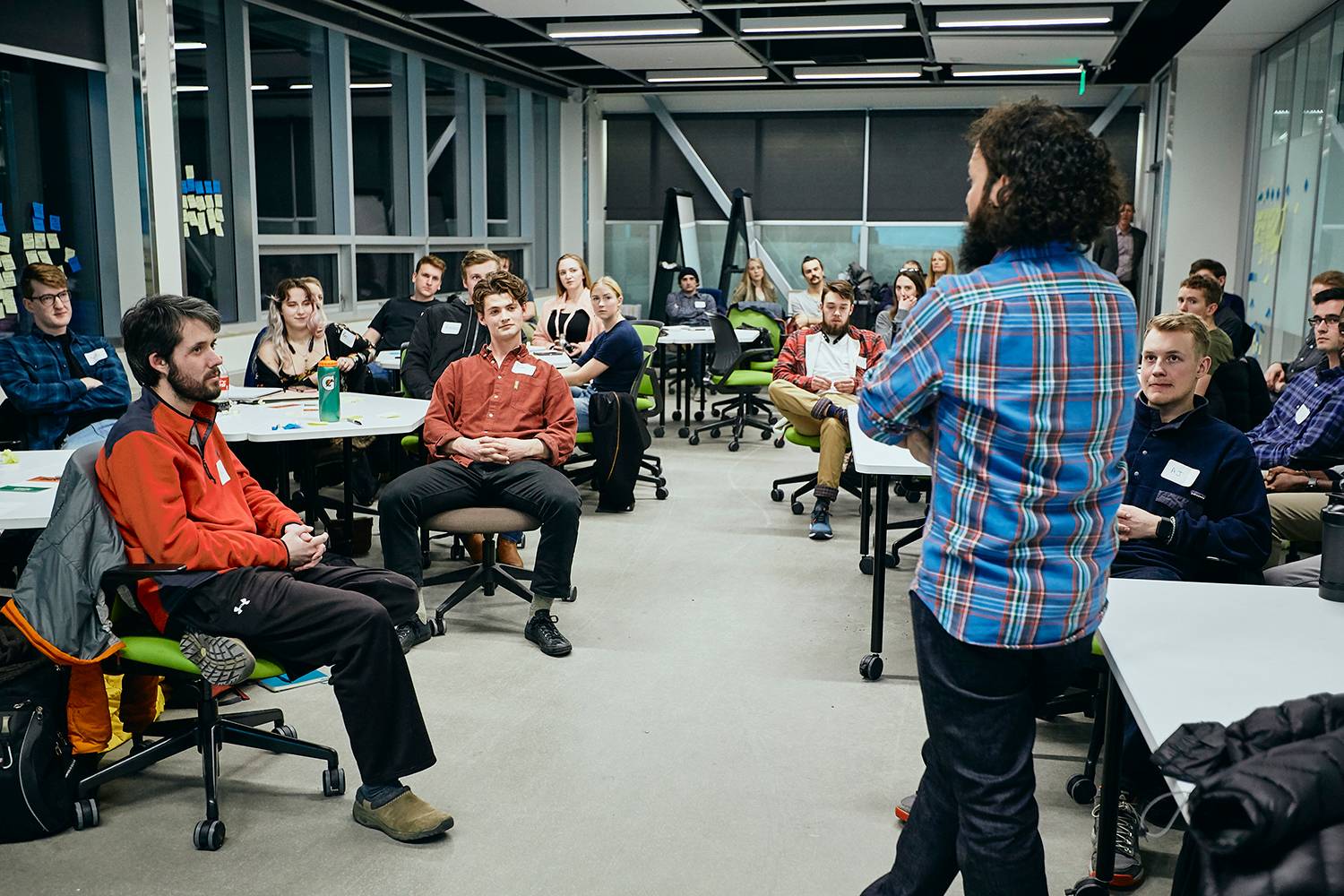 Marc Maleh, Global Director of Experience at HUGE, facilitates a workshop for MSU students in Jabs Hall.