Orser Executive Speakers Forum
The College's David Orser Executive Speakers Forum is named for David B. Orser, a 1966 MSU graduate who started funding the program in 1988 in order to inspire MSU business students to pursue careers as innovative, responsible, and ethical business leaders.
These events are FREE and open to the public!
Most recent Orser Executive Speakers Forum:
Description
Young Entrepreneur Panel
SPRING 2022
Wednesday, April 20
Public Presentation: 5:30-7:00 pm
Location: Jabs Hall 111


MSU Calendar: https://www.montana.edu/calendar/events/41714

About the Presentation:
Title: "Taking action on your ideas"
At some point or another, all of us have had an idea for a business or a problem that we have wanted to solve, but have never pursued it. Either we have been too busy with school or work, or haven't felt we had the necessary skills to pursue it. Ben and Zariah are here to show us how to shed this mindset and adopt a new way of thinking. Both non-business majors, Ben and Zariah have been able to successfully start, maintain, and accelerate the ideas they realized during their time in college. Their stories of successes and failures, time management tactics, resource leverage, and braving the unknown are to help students recognize their true potential as a creative individual and give them the courage to take those first steps towards autonomous innovation.
About the Orser Speakers: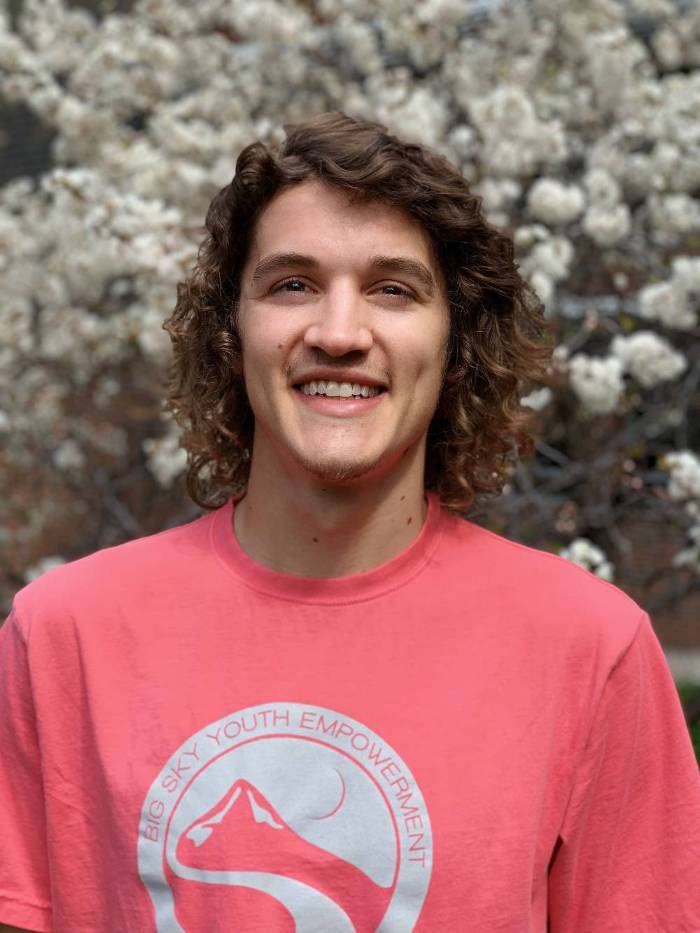 Ben Deuling, owner of SporeAttic
SporeAttic LLC is a gourmet mushroom farm in Bozeman, Montana. Ben moved from Michigan in 2017 to join a Ph.D. program in Molecular Bioscience at Montana State University. After 2 years working towards his doctorate, Ben finally accepted that he was unhappy, unfulfilled, and that academia would not take him where he wanted in life. Around that time, Ben discovered a passion for cultivating gourmet mushrooms, which utilized his training in Microbiology. Only now, instead of writing manuscripts and chasing grants, he uses that training to make high quality food, while still getting his science fix. SporeAttic launched on Halloween 2020, and after their first year in business, Ben and his team produce and sell over 400 pounds of gourmet mushrooms every week around the Gallatin Valley. For Ben, this is only the beginning.
Zariah Tolman, founder & executive director of Positivity Outward
Positivity Outward is a nonprofit with an app to empower rural youth with mentors. The mentors guide the students to use reflection and action as tools for well-being in topics like mental health, self-discovery, and college/career prep. Inspired by her experience of growing up in a town of 50 people, her vision is for every rural youth to feel self-aware, connected, and confident. The organization just began its research-based pilot with 35 mentors who will support up to 100 students from rural middle and high schools in Montana, Idaho, and Wyoming. Zariah's work with youth and Positivity Outward will continue when she starts a PhD in Developmental Psychology at the University of California Riverside this fall.
Past Speakers (listed chronologically):
Arthur Peterson
David Oreck, chairman of Oreck Corporation
Joseph T. Wells, chairman and founder of the Association of Certified Fraud Examiners
Gerald Searfoss
John Goodrich
J. Luther King
Sam McDonald
James Alderson
Martin White
Paul A. Stewart, manager of global business development for a division of Eli Lilly
Christopher Disher, vice president for Booz Allen Hamilton
Dana Lasher, owner of Get Ready Girls, Inc.
Jonathan Howlett, worldwide director of advertising for BBC Global Channels
Mary Perry, president of the promotion agency division of Ryan Partnership
Delmar Jones, president of Cindel Group, Inc. and owner of Jonesy's Classic Cleaners
Lyle Knight, president and CEO of First Interstate BancSystem, Inc.
Investment Panel (4 speakers)
Andrew Field, founder and president of PrintingForLess.com
Alan Rypinski, serial entrepreneur and the founder of ArmorAll
Ian B. Davidson, chairman of Davidson Companies and Davidson & Co.
Jeff Sundheim, account director at Google
Stu Bohart, President of Liquid Markets at Fortress Investment Group
Richard Broome, former member of the White House crisis management team
Richard "Bob" Chickering, serial entrepreneur and business executive
M.H. Elovitz, director of the Centre for Strategic Geopolitics
Ashley Jablow, challenge and client lead for OpenIDEO
Kristy Young, digital product management executive and managing partner for blaZe interactive, LLC
Marty McVey, president of McVey & Associates, LLC
Gerald Grinstein, strategic director of Madrona Venture Group and past CEO of Delta Air Lines
Tim Solso, General Motors' board director and past chairman and CEO of Cummins Inc.
Lachlan Perks, past chief operating officer of Eclipse, Inc.
Nicole Jones, senior law enforcement and security counsel at Google
Rich Barton, former Microsoft executive and a founder of the online companies Expedia, Zillow, and Glassdoora
David B. Orser, a former president of Occidental International Oil and the founder of this event series
Vu Le, a writer, speaker, blogger and executive director of Rainier Valley Corps
Behrooz Abdi, a technology entrepreneur and investor