Social Media & Our Office
Find us on Facebook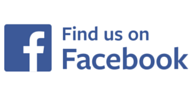 We post updates on our Code of Student Conduct, information on MSU current events, and facilitate a platform for easy communication and information exchange with students, parents, and community members.
Social Media and the Student Conduct Code
"The Code of Student Conduct may be applied to behavior conducted online, via email or other electronic medium. Students should also be aware that online postings such as blogs, web postings, chats and social networking sites are in the public sphere and are not private. These postings can subject a student to allegations of conduct violations if evidence of policy violations is posted online. The University shall not regularly search for this information but may take action if and when such information is brought to the attention of University officials. No violation of the Code of Student Conduct can occur when the speech that is subject to the complaint is protected by the student's free expression rights under the First Amendment."
- From the Code of Student Conduct 610.00 Judicial Authority and Jurisdiction
Social Media Threats to Self or Others - What to Do
If someone from the MSU Bozeman community makes a threat of harm to themselves or others over social media, or if you find yourself the subject of a social media threat, you have options to report.
Screenshot your concern: Especially with social media like Snapchat and YikYak, threats may be hard to track down. Make sure to document the threat as soon as you can.
Contact University Police: You can either email the concern to UPD at

[email protected]

, or call 406-994-2121.
For more information on crime reporting, visit the University Police department webiste