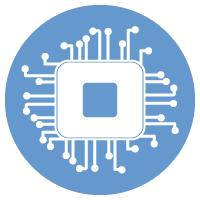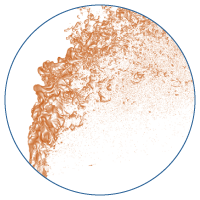 Research in ERI includes data driven approaches to fault prognosis and interfacing these approaches with physics-based models relevant to energy systems and smart grid, use of high fidelity computational fluid dynamics to understand how the difference in fuel properties affects the fuel atomization process and modeling of heat transfer and fluid flow in energy systems.
Researchers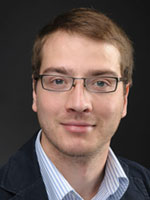 Ryan Anderson is an assistant professor in the Chemical and Biological Engineering Department and manages a low temperature PEM fuel cell lab. The focus is on the transport phenomena occurring within the cell, and how that relates to overall performance. He also manages projects on heat transfer and fluid flow in packed beds, focusing on both transport fundamentals and system-level efficiency.
Dr. Anderson can be reached at 406-994-5701 or [email protected].
Website: http://www.montana.edu/randerson/
Mark Owkes is an assistant professor in the Mechanical and Industrial Engineering Department. He develops computational fluid dynamic (CFD) methods and applies to many gas-liquid multiphase flows including proton-exchange membrane (PEM) fuel cells and the atomization of bio-fuels. The high fidelity CFD simulations are run on thousands of compute cores and provide a large amount of data. This data can provide insight into the phenomenological processes of the flow and lead to discoveries that improve the efficiency of engineering devices.
Dr. Owkes can be reached at 406-994-6300 or at [email protected].
Website: http://www.montana.edu/mowkes/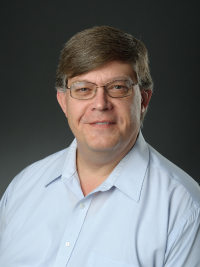 John Sheppard is a professor in the Gianforte School of Computing. He was the inaugural RightNow Technologies Distinguished Professor in Computer Science at Montana State University and currently holds an appointment as College of Engineering Distinguished Professor in the Computer Science Department at MSU. He also is an adjunct professor in the Department of Computer Science at Johns Hopkins University. In 2007, he was elected as an IEEE Fellow "for contributions to system-level diagnosis and prognosis." Prior to joining Hopkins, he was a Fellow at ARINC Incorporated in Annapolis, MD where he worked for almost 20 years. Dr. Sheppard performs research in Bayesian classification, dynamic Bayesian networks, evolutionary methods, and optimization. In addition, Dr. Sheppard is active in IEEE Standards activities. Currently, he serves as a member of the IEEE Computer Society Standards Activities Board and is the Computer Society liaison to IEEE Standards Coordinating Committee 20 on Test and Diagnosis for Electronic Systems. He is also the co-chair of the Diagnostic and Maintenance Control Subcommittee of SCC20 and has served as an official US delegate to the International Electrotechnical Commission's Technical Committee 93 on Design Automation.
Dr. Sheppard can be reached at 406-994-4835 or [email protected].
Website:
https://www.cs.montana.edu/sheppard/