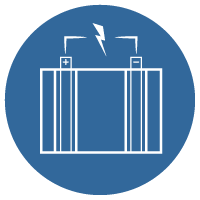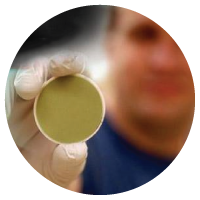 MSU's fuel cell research — which is focused mostly on one type of cell, the solid oxide fuel cell or SOFC — aims to fix those problems and make fuel cells an affordable and practical source of energy for the 21st century.
MSU researchers are engineering the ceramic and metallic components of these fuel cells to make them resistant to the degradation mechanisms that shorten their lifetime. Researchers at MSU are also developing protective coatings that can help parts survive the 1,500-degree Fahrenheit temperatures inside an operating fuel cell.
Electrical engineers at MSU are developing technologies that work with the power produced by fuel cells, such as DC-to-AC power converters and computer models of SOFCs that can be used to study applications such as distributed power generation and fuel cell vehicles.