2010 McNair Scholars cohort
Web Accessibility - Legacy Page
This page has been identified as older than June 1, 2014. Per MSU's Web Accessibility agreement with the Office for Civil Rights, content that has not been updated since this date is considered "legacy" and does not need accessibility errors remediated.
If you make edits to this page and republish it, you will need to correct any accessibility errors that exist - all MSU web pages created or updated past June 1, 2014 are required to meet our current Web Accessibility standards. Visit our help center article on working with legacy web pages and content for more information.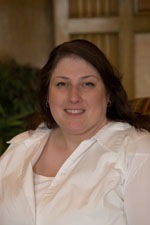 Deborah Blanchard
English & Modern Languages and Literatures (Spanish)
Dr. Bridget Kevane
Conferences:
4th Annual University of New Mexico's Ronald E. McNair Regional & National Research & Leadership Conference
2011 MSU Student Research Celebration
My focus of research for the McNair program is analyzing how mainstream readers are able to interact and understand American multicultural texts through "crossings" or bridges of understanding through cultural, linguistic, and aesthetic styles of writing.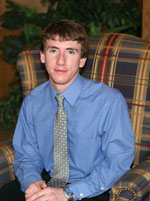 Dewey Brooke
Biochemistry
Dr. Brian Bothner
Conferences:
24th Annual Symposium of the Protein Society
2011 MSU Student Research Celebration
I'm a junior in Biochemistry from Pony, Montana, and I hope to pursue an MD-PhD and become a medical scientist. Currently, I'm studying the PLA2 activity of Adeno-Associated Virus's capsid to help unravel the mechanisms its infection. Recent studies have shown similarities between the VP1 N. Terminus and a PLA2 enzyme seen in other parvovirus studies, but the studies lack kinetic evidence. My pursuits are using liquid-chromatography/mass-spectrometry to produce kinetic data of the possible lipase activity of AAV.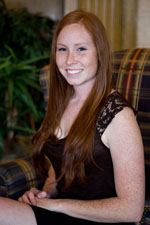 Erin Clark
Psychology (Applied)
Shawna Heiser (1st year)
Dr. Bethany Letiecq (2nd year)
I am an undergraduate psychology major and am interested in pursuing a graduate education in clinical psychology. I would like to use my education to teach others at the collegiate level and to help give thearpeutic tools to people in the LGBT (lesbian, gay, bisexual, and transgender) community. I have a passion to help others and cannot wait to kick off my career.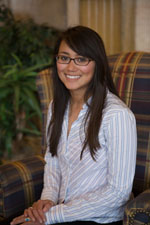 Sasha Dingle
Psychology
Lori Lawson
Conferences:
American Psychological Assocation's 118th Annual Convention
National Conferences on Undergraduate Research
My McNair research evaluates the impact of Hopa Mountain's Youth Leadership Program on adolescent participants. This research, which continues into my Senior Thesis, is two part: a) creating an appropriate evaluation instrument that measures internal and external aspects of leadership development in adolescents -civic engagement, caring behavior, achievement motivation, presence of caring adult/mentor, positive view of personal future - that have secondary impact on resilience, future educational/career success and creation of healthy communities b) distribution of the instrument for evaluation of program efficacy.
David Driscoll
Mechanical Engineering
Dr. Stephen Sofie
Conferences:
The Minerals, Metals & Materials Society (TMS) 2011 Annual Meeting & Exhibition
2011 MSU Student Research Celebration
As of May this year, I have been working in a Solid Oxide Fuel Cell (SOFC) research laboratory. The focus of my work has been on the fabrication of stainless steel foams by use of a process referred to as freeze tape casting. Thanks to this unique forming process, the finished foams have aligned pore structures causing things like rigidity and electrical resistance to vary with direction. The intended application of these foams is use as electrodes in SOFC's. The ultimate goal of this new electrode material is to alleviate some of the issues preventing SOFC's from being used more commonly and in a wider range of applications.
Camilla Armijo-Grover
Economics
Dr. Christiana Stoddard
Conferences:
4th Annual University of New Mexico's Ronald E. McNair Regional & National Research & Leadership Conference
I am currently working towards my Bachelor of Science in Economics at MSU. I hope to go on to get a master or doctorate degree and one day work in sustainable international development. My research is on the use of selectivity in international aid allocation and whether this is the best strategy for aid distribution to alleviate poverty in developing nations.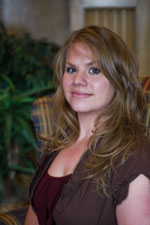 Kelsey Guffey
Natural Resource Conservation
Dr. Clayton Marlow
Conferences:
64th Annual Meeting for the Society for Range Management
2011 MSU Student Research Celebration
Currently an undergraduate studying in the Animal & Range Sciences Department, I wish to complete an advanced degree in wildlife and land resource management. Under the supervision of Clayton Marlow, PhD. I am currently researching bison and habitat conservation issues at The National Bison Range in Moiese, MT Reproductive rates of American Bison at the range have dropped to historic lows. It is my goal to provide an inventory of selected bison habitat, behavior, forage quality, as well as landform and forage species preferences in order to gain insight on the nutritional status of the bison and the carrying capacity of their range. Addressing these questions may lead to more comprehensive management strategies that will better support the bison herd and the habitat they share with many other wildlife species.
Treacy Gumeson
Liberal Studies (Quaternity)
Dr. Lawrence Gross
In 2007, Dr. Lawrence W. Gross published the award winning article Assiting American Indian Veterans of Iraq and Afghanistan Cope with Posttraumatic Stress Disorder. This article served as "a call for scholars to engage in a sustained, interdisciplinary conversation about practical suggestions for relieving the suffering of our Indian Warriors". As a Liberal Studies-Quaternity Major, Native American Studies Minor, I seek to contribute to this conversation by looking to historical accounts from diverse disciplines, particularly historical accounts regarding the success of ancient cultures in assisting their wounded warriors reintegration into the community. My research shows a distinct need for communities in Montana to seek improved community mental health options, especially in rural reservation and non-reservation communities.
Eric Hansen
Civil Engineering
Dr. Pat McGowen (1st year)
Dr. Michael Berry (2nd year)
2011 MSU Student Research Celebration
I am currently working under Dr. Pat McGowen at the Western Transportation Institute on the Grand Teton National Park Evaluation of Non-Motorized Use: Post Pathway 2010 report. My research this year involved gathering and analyzing user survey and automated counter data related to the use of the newly constructed shared use pathway in Grand Teton National Park. The pathway was constructed as a result of local community pressure in the aftermath of a tragic accident which claimed the life of a young girl on a family bicycle outing. Of interest in particular are the perceptions of safety held by the non-motorized Park visitor as well as the effect the pathway has had on the number of non-motorized visits to to the Park.
Jacob Hunter
Architecture
Chris Livingston
Conferences:
4th Annual University of New Mexico's Ronald E. McNair Regional & National Research & Leadership Conference
2011 MSU Student Research Celebration
My project is about memorializing the pets we've all lost. I intend to do this through the design of a memorial garden at Heart of the Valley Animal Shelter in Bozeman, Montana. First, I will research what exactly a memorial or monument is, and how they work to affect our emotions. After establishing this foundation, I will look to the design. First abstractly, and then designing the finest details. And finally, I hope to help with the actual construction and implementation of the design.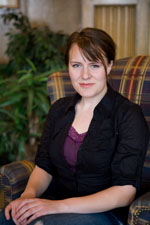 Jordan Kennedy
Mechanical Engineering
Dr. Jennifer Brown
Conferences:
American Indian Science and Engineering Society National Conference
2011 MSU Student Research Celebration
I'm a sophomore in the Mechanical and Industrial Engineering Department. My McNair research is focused upon the rheological characterization of thermally reversible gels. Specifically, I am interested with the pharmaceutical applications of these gels. My research is a two-step process where I spent the first part of it, during the summer of 2010, focusing on developing a process for obtaining repeatable data. The second part, which will be conducted during the summer of 2011, will be characterizing these gels with the addition of nanoparticles. My research is conducted in the Chemical Engineering Department under the supervision of Dr. Jennifer Brown.
Dustin Kuipers
Liberal Studies (Global & Multicultural)
Dr. Walter Fleming
Conferences
4th Annual University of New Mexico's Ronald E. McNair Regional & National Research & Leadership Conference
2011 MSU Student Research Celebration
My name is Dustin Kuipers, I am 27 years old and I grew up in Montana. I researched the overrepresentation of Native Americans in prison, particularly in Montana. This overrepresentation occurs when their state population (Approximently 6.8%) is compared to there overall incarcerated rate inside the Department of Corrections ( 15.9% for men and 30.1% for women). These overrepresentation numbers are fairly consistent throughout the nation, given their population of the United States is only 1% and their incarcerated population percentages are almost always higher. I conducted qualitative research and analysis by interviewing three individuals who have had direct exposure to this demographic at Montana State Prison in Deer Lodge, Montana.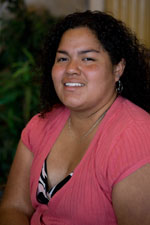 Megan Malone
Anthropology
Dr. Leah Schmalzbauer
2011 MSU Student Research Celebration
I am planning on completing a BS in Anthropology and BS in Sociology. Within both degrees I have focused on gender, inequalities, race, education, and globalization. Upon completing these degrees, I plan on
pursuing a Master's degree in Peace and Justice Studies with the ultimate goal of completing a PhD in the Psychology of Peace and Conflict Resolution. The ultimate goal in my life is to help as many people as possible, so being able to
complete a Master's and potentially a PhD helps me reach my goals.
Zachary Morris
Civil Engineering
Dr. Robert Mokwa
Conferences:
4th Annual University of New Mexico's Ronald E. McNair Regional & National Research & Leadership Conference
43rd Symposium on Engineering Geology & Geotechnical Engineering
2011 MSU Student Research Celebration
My research focuses on the refinement of X-Ray Computed Tomography (CT) on soil samples. The primary soil samples that were used were gravel and coarse sand. Software processes and manipulations were calibrated to provide analysis for these two specific soil samples, which is similar to the methods for most soil samples.
The goal of this research is to provide non-destructive techniques for determining the following soil properties: void ratio, porosity, grain size distribution, and pore size distribution. Upon finding proper techniques for determining these properties, a research paper was made which describes this research and a lab manual was created to aid future students and individuals in understanding CT technology vs. traditional geotechnical laboratory techniques.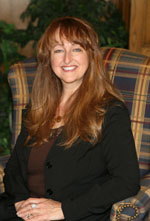 Beth Renick
Health Promotion
Dr. Mary Miles
Conferences:
4th Annual University of New Mexico's Ronald E. McNair Regional & National Research & Leadership Conference
2011 MSU Student Research Celebration
Working under the advisement of Dr. Mary Miles, I am evaluating data extracted from an original study "A stress reduction strategy for decreasing cardiovascular disease risk by reducing C-reactive-protein (Miles 2010). I am interested in understanding if a relationship exits between meditation-based intervention as a component for lowering C-reactive protein markers and self-reported stress levels.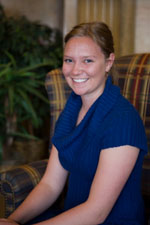 Shelby Rogala
History (SETS option)
Dr. Kristen Intemann
Conferences:
20th Annual Meeting of the Association for Practical and Professional Ethics
2011 MSU Student Research Celebration
My research takes place in the field of international aid. Specifically, I am studying the practices, organizational structure and effectiveness of short-stay volunteer programs. The purpose is to determine which aid situations lead to sustainable cross cultural relations and which lead to increased dependence, wider cultural gaps and inefficiencies within organizations. My goal is to promote an increased awareness within the scope of international volunteering to ensure ethically minded organizations and volunteers are allowed to flourish.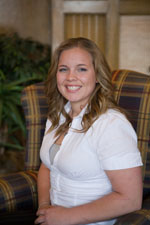 Jocee Stirling
Rangeland Ecology/Management
Dr. Chuck Coffey, Dr. Clayton Marlow
Conferences:
4th Annual University of New Mexico's Ronald E. McNair Regional & National Research & Leadership Conference
64th Annual Meeting for the Society for Range Management
I am a senior majoring in Rangeland Ecology & Management here at Montana State University. This past summer I conducted my research on the implications of a Management Intensive Grazing system on a native warm season pasture located near Ardmore, Oklahoma. For the past few years, this grazing system has been the most popular system of choice for many land manager across the U.S. I wanted to see if the system functioned as the experts say it would by reducing cattle selectivity and evening the grazing of the pasture.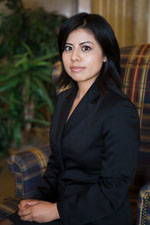 Lotus Torre
Sociology
Dr. Graham Austin
Conferences:
2011 Society of Consumer Psychology Conference

2011 MSU Student Research Celebration
I am an undergraduate Sociology major at Montana State University in Bozeman. I am the oldest of three children to Miguel Torre and Gina Cedeno. I call both Bozeman, Montana, and New York home. I was recently awarded with the McNair Scholarship, which funded my undergraduate research study into the "commodity culture" of secondhand consumption. I am looking forward to graduating in Spring 2010 and am in the process of applying for graduate studies emphasizing Consumer Behavior. I hope to travel overseas after earning my undergraduate degree and finally learn Spanish!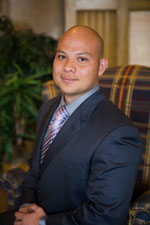 Francisco Velasco
Psychology
Dr. Michelle Meade
Conferences:
4th Annual University of New Mexico's Ronald E. McNair Regional & National Research & Leadership Conference
2011 MSU Student Research Celebration
Throughout history, global conflicts comprising of conventional and unconventional warfare have negatively impacted the lives of military personnel. Such negative effects stemming from devastating war experiences carry on to affect the transition period of troops who are attempting to reintegrate back into society. Post Traumatic Stress Disorder or more commonly, PTSD, is of concern among these hindering elements, which specifically prohibits troops from returning to a sense of normalcy. As an undergraduate student in the Psychology department, I am conducting research with a focus on the relationship between combat induced sleep deprivation before and during missions and its influence on coping mechanisms, which may lead to later development of PTSD. The purpose of this research is to improve treatment for PTSD, refine pre/post deployment screenings, and redefine standard operating procedures for missions given psychological context.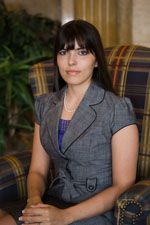 Juliana Velasco
Cell Biology & Neuroscience (Biomedical)
Dr. Shelly Hogan
Conferences:
4th Annual University of New Mexico's Ronald E. McNair Regional & National Research & Leadership Conference
2011 MSU Student Research Celebration
My name is Juliana Capel Velasco, I am from BraziI. I am an undergraduate Cell Biology and Neuroscience student. My current research is focused on the relationship of inflammatory markers such as C-reactive protein and their application in medicine, more precisely how they can be used to help prevent cardiovascular diseases and diabetes. My future educational goal is to either attend Medical School or to earn a Ph.D. in Infectious Diseases. My life goal is to use all the knowledge that I obtain throughout my education and life experiences to help underdeveloped countries have a healthier life.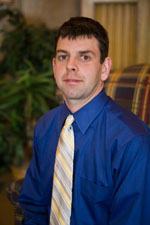 Justin Zarecor
Prebusiness (Accounting)
Minette Jessup
Globalization has made cultural awareness a key emphasis in today's business world. My research focuses on how modern business people adapt to change. I am researching the quantitative and qualitative differences of how business people react to policy change versus cultural change. The focus for policy change is the US changing accounting standards; from Generally Accepted Accounting Principles (GAAP) to International Financial Reporting Standards (IFRS). To determine the challenges associated with policy change I am leveraging executives from Fortune 500 Companies to determine the biggest challenges with IFRS Conversion. The focus for cultural change is my participation in the Starzen Internship, an international internship in Tokyo Japan. The experience will give me the opportunity to gain first hand knowledge of cultural change.