2015 McNair Scholars cohort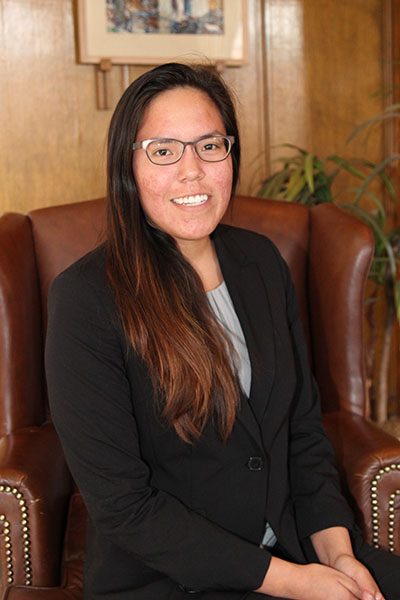 Celina Brownotter
Major: Architecture
Mentor: Thomas McNab, M.A.
I am from the Standing Rock Sioux Reservation in South Dakota. Currently, I am a junior majoring in Architecture here at Montana State University. I am working with my mentor, Thomas McNab, on analyzing how culture, beliefs, and traditions positively affected early Sioux housing. After graduating from Montana State I plan to attend graduate school on the west coast and obtain my masters degree. The McNair Scholars program has helped me prepare for my future of continuing onto graduate school.
Amy Fiel
Major: Psychology
Mentor: J. Mitchell Vaterlaus, Ph.D.
I am studying Family & Consumer Sciences as a thirdyear
student in the Department of Health
and Human Development. As a McNair Scholar, I am working on conducting an independent
research project looking at the Utilization of Interactive Technology in the MENA region, under
the guidance of my faculty mentor, Dr. Mitch Vaterlaus. Some of my academic interests include
family systems, the impact of early childhood trauma on identity formation, and public policy.
After graduation, I plan to pursue a Master's Degree in Global Social Work or Marriage and
Family Therapy before going on to earn a PhD in Family Systems.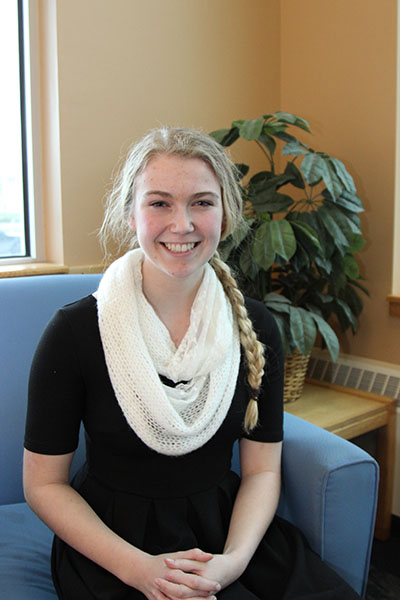 Brooke Filanoski
Major: Chemical Engineering
Mentor: Adreienne Philips, Ph.D
Heidi Hanson
Major: Psychology
Mentor: Wendy Biachini-Morrison, M.S.
Heidi Hanson is a senior in Psychology and Community Health at Montana State University, and will graduate in May 2016. Heidi's mentor is Wendy Bianchini-Morrison. She and Heidi have traveled to Zambia to learn about non-government organizations and their impact on improving health for Zambians and hopefully expand to other countries. Heidi is also a member of Phi Upsilon Omicron honor society for HHD college majors. After graduation, Heidi would like to enter into graduate school for either a Ph.D. or a Psy.D. in Clinical or Counseling psychology, and would like to work with teens who may be at-risk for social and mental health disorders.
Kevin Jones
Major: Biology
Mentor: Jack Fisher, Ph.D. and Chris Organ, Ph.D.
I live in Bozeman, Montana and I'm a junior at Montana State University. My major is in Organismal Biology, with a minor in Astrobiology. I'm also a first generation university student. I am currently conducting research in hominin evolution, under the guidance of my McNair mentors, Dr. Chris Organ and Dr. Jack Fisher. We are creating a hominin super matrix and we plan on applying advanced techniques to create a parsimonious phylogenetic tree. This includes adding new taxa to the tree, using a stratigraphy model during inference, making a time tree, and going deeper into the tree. This will allow us to establish a relationship among early hominins, given all new hominin DNA and fossil discoveries. After building a phylogenetic tree and completing this first paper, we plan on using the data from this tree in order to conduct additional research in human evolution. It is my hope that this research contributes in some small way to our understanding of human evolution. After graduation, I hope to enter into a doctoral program in Evolutionary Biology at U.C. Berkeley in California.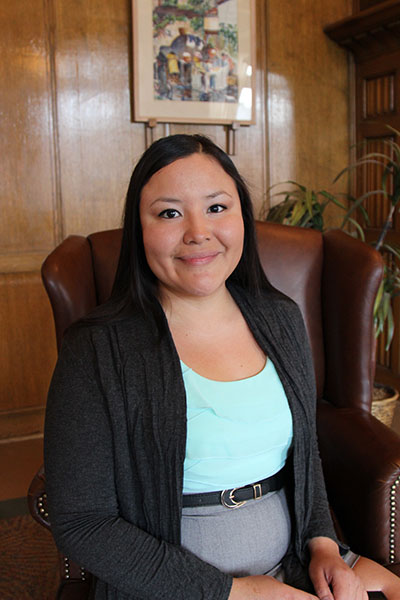 Trisheena Kills Pretty Enemy
Major: Microbiology
Mentor: Seth Walk, Ph.D.
My name is Trisheena Kills Pretty Enemy. I am part Crow and Sioux, from Pryor MT. I am currently a junior majoring in microbiology. My mentor is Dr. Seth walk an assistant professor from the Microbiology and Immunology department. We collect specimens from the Bozeman Deaconess Hospital that are associated with Clostridium difficile Infection (CDI.) We then use PCR based methods to identify CDI toxins, PCR ribotyping, and PCR to detect the diversity within ribotypes through multi-locus variable-number tandem-repeat analysis (MLVA). After I get my Bachelors in Science I plan to go on to get my doctorates in either Microbiology or Medical school. My overall goal is to help people, and someday go back to my reservation, through biomedical research, academia, or medicine.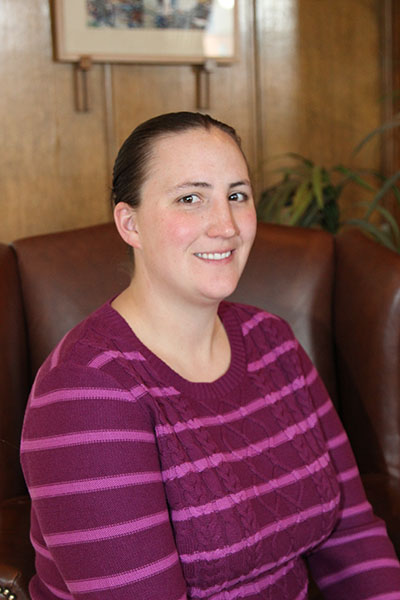 Michelle Knerr
Major: Animval Science
Mentor: James Berardinelli, Ph.D.
Growing up on her family ranch in Lewistown, Montana, Michelle Knerr learned the importance of animal health care. Pursing a Pre-vet Microbiology undergraduate degree from Montana State University, Michelle takes advantage of first hand opportunities that allow her to explore animal health research and medicine. With the help of her McNair mentor, Dr. Jim Berardinelli, she is focused on a research project which will determine if it is possible to use NMR spectroscopy to predict metabolic pathways that would indicate pregnancy in free range high altitude Ungulates. Michelle is an avid member of the community. She has volunteered over 1,800 hours in her community. Michelle takes pride knowing that with the pursuit of her education she is showing her daughter it is possible to accomplish your dreams. Michelle plans to continue to work towards receiving a DVM or PhD in immunology and infectious disease.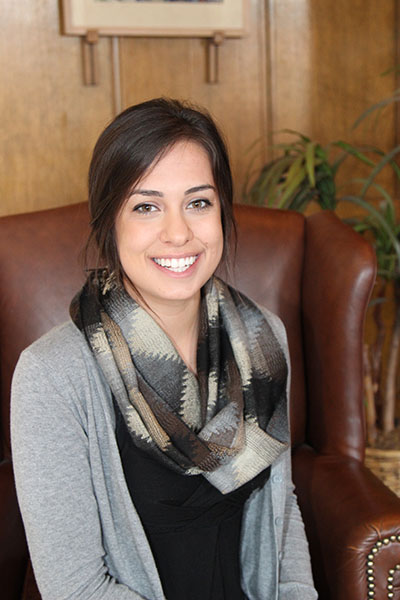 Erica Latorre
Major: Exercise Science
Mentor: Mary Miles, Ph.D.
I am originally from Coeur d' Alene, Idaho where I graduated from Coeur d' Alene High
school. I'm currently a senior at MSU majoring in Exercise Science as well as studying Pre-
Medicine. My aspirations are to become a Sports Medicine Orthopedic Surgeon as well as
continue researching new ways to treat sports injuries. Along with my scholastic studies I enjoy
paint and sketching, exercising, volunteering at the local Community Cafe here in Bozeman,
playing indoor and sand volleyball, as well as traveling and road tripping with good friends.
My McNair Research is being conducted under Dr. Mary Miles in the Nutrition Research
Laboratory. The main focus of my research is to further examine how antioxidants impact muscle
recovery after exercise. Looking specifically at reactive oxygen species and metabolic flexibility.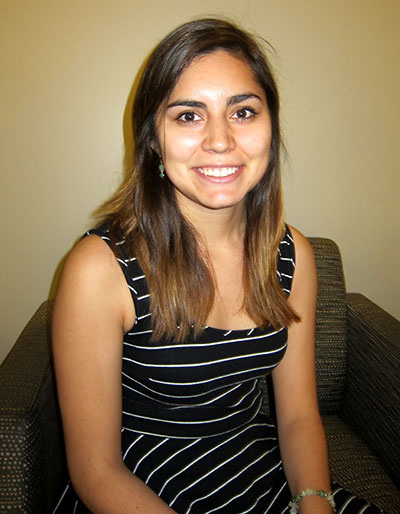 Savanah Leidholt
Majora: Biology
Mentor: David Willey, Ph.D.
I was born and raised in Miles City, MT. Growing up my family had a farm and cattle ranch which helped me fall in love with the outdoors. I am currently enrolled in my junior year at MSU and am majoring in Organismal Biology. My McNair research focus is to better understand threatened species and in particular the Mexican Spotted owl in Utah and how precipitation effects their diet. I hope to gain a better understanding of how changing climate and amounts of precipitation will have on this particular species and propose conservation methods to better accommodate changes that are occurring in the owls environment. My faculty mentor Dr. David Willey has been researching these owls for over the past two decades and is one of the primary researchers on this particular species of spotted owl. After graduation I hope to attend graduate school and earn my Ph. D in wildlife biology and conservation. My ideal school for this type of program would be Cornell University in Ithaca, NY.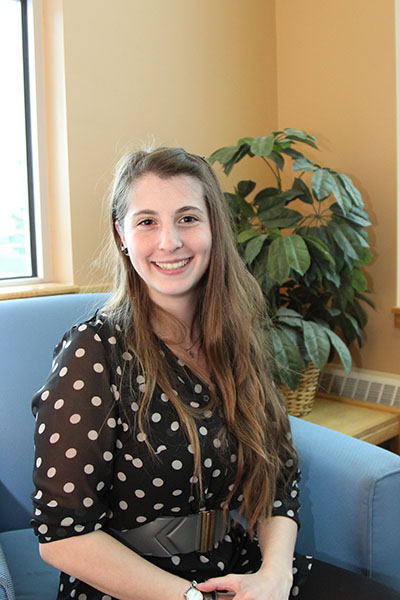 Rebekah Lindsey
Major: Elementary Education
Mentor: Rebecca Brooker, Ph.D.
I am originally from Martinez California and Graduated from Alhambra High School. I am currently a senior at Montana State University pursuing a degree in Elementary Education with a concentration on Early Childhood Development. My research interest the connection between developmental child psychology and education. In particular, under the guidance of my McNair Mentor Dr. Rebecca Brooker we are researching the question: are neural measures of cognitive control in children linked to academic competency? After graduating from MSU I plan to go on to my PHD in cognitive and developmental education.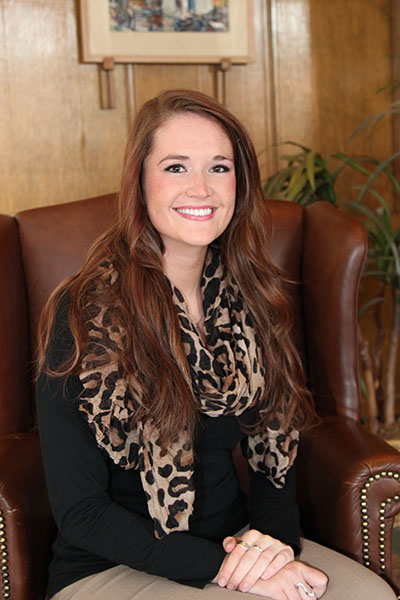 Jaycie Loney
Major: Exercise Science
Mentor: Lynn Owens, Ph.D.
I am from Belgrade Montana. Currently a senior at Montana State University pursuing a degree in Exercise Science. My research interest is the connection between cancer patient's personalities and their motivation to stay physically active during and post treatment. In particular, under the guidance of my McNair Mentor Dr. Lynn Olson we are research the question: Can healthcare professionals use a test of strengths of personality to better prescribe exercise in a way that fits each patient's specific personality? After graduating from MSU I plan to go on to physical therapy school and attain my doctorate and I will hopefully continue my education with a heavy emphasis in the field of rehabilitation research.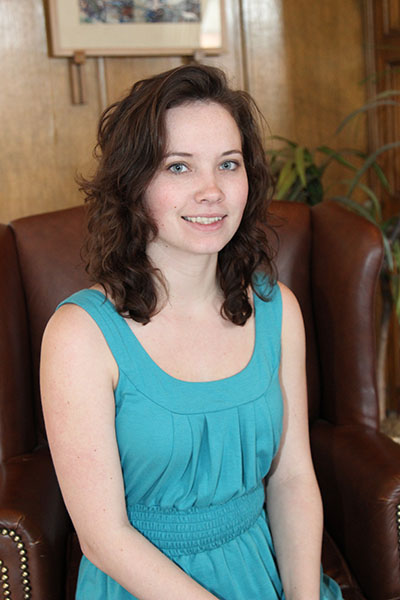 Marissa Miller
Major: Architecture
Mentor: Fatih Rifki, Ph.D.
I attended high school in Hot Springs, South Dakota and am currently in my last undergraduate semester in the architecture program. I spent the summer in Europe with Dr. Fatih Rifki studying various adaptive reuse buildings, which are buildings that have been repurposed to be used as something else without disregarding the integrity of the buildings' heritage. I intend to apply my experiences and analysis of these buildings to the buildings in Hot Springs that inspired me to do this research. Between graduation and graduate school, the plan is to work as an intern and gain some experience in a firm before returning to school. I'm applying to graduate school here at Montana State University and eventually get licensed as an architect.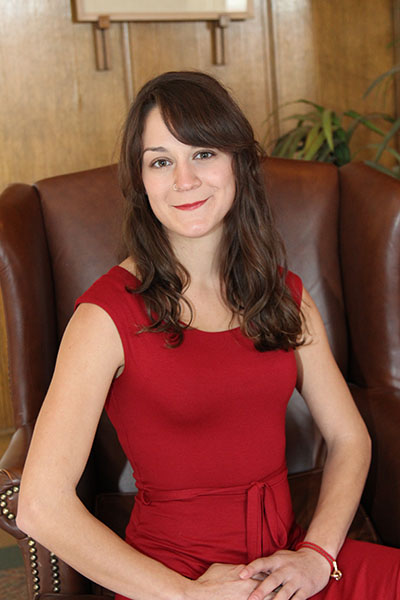 Jessica Monte
Major: Plant Science
Mentor: Casey Delphi, Ph.D.
I am a senior in the Plant Sciences and Plant Pathology department at Montana State University. My primary interests are plant insect interactions as well as symbiotic relationships between plants, fungi, and insects. The research I am working on for the McNair Scholars program focuses more specifically on the relationship between native wildflowers and native bees in Gallatin County, MT. I have been working on a Western SARE funded research initiative for native bee conservation under my mentor Dr. Casey Delphia for two years. I spend most of my time working in the lab and our four field sites around Gallatin County, MT. I am an advocate for the VOICE center on campus as well as a member of SASA (students against sexual assault). After I finish my B.S. I plan on pursuing a Ph.D. in the plant sciences and hope to continue doing research on plant insect interactions and conservation.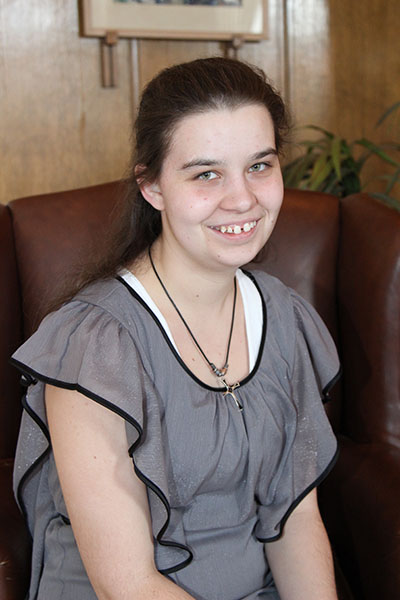 Amanda Parsons
Major: Boradview, MT
Mentor: Joseph Seymour, Ph.D.
I grew up in Montana, northwest of Billings, and went to school in Broadview, MT. Presently, at Montana State University – Bozeman, I am entering my senior year as an undergraduate studying chemical engineering. I have been conducting my McNair Scholars research project during the summer working in the Magnetic Resonance Laboratory (MRL) under the guidance of Dr. Joe Seymour learning the techniques and methodologies that the MRL conducts with a specific focus on better understanding the properties of alginate gels. Outside of studying and doing research, I am actively involved with the Country Dance Club, the campus ministry group Tuesday Nights Together, and serve as current president of the Generation Ministries Collegiate Group on campus. My future plans include continuing on to earn my Ph.D. in Chemical Engineering.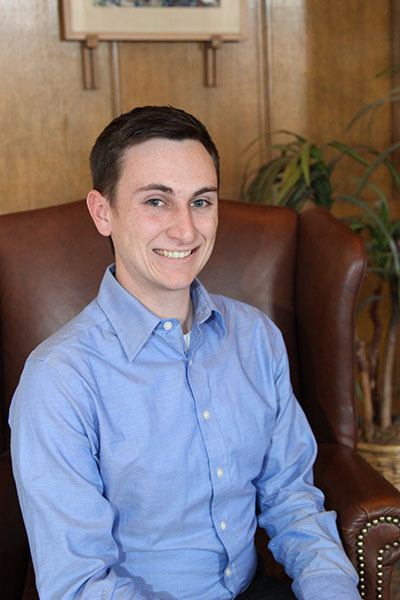 Dietrich Perchy
Major: Biology
Mentor: Nicholas Lux, Ed.D.
Dietrich Perchy is a senior at Montana State University and is currently pursuing a degree in Secondary Education- General Broadfield Science as well as a minor in Biology teaching. While at MSU, Dietrich has worked in a variety of research labs stemming from plant bio-science laboratories to education based learning programs. Dietrich has been conducting research with Dr. Nicholas Lux for the past year on developing an educational Minecraft curriculum with an emphasis on STEM education. Dietrich is eager to pursue a graduate degree in education to become an even better educator for his future students.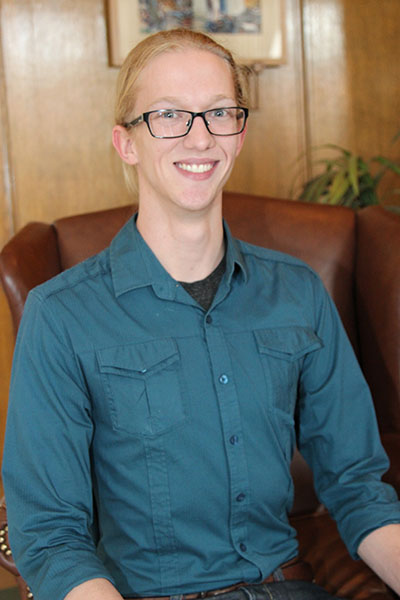 Wade Robinson
Major: Biology
Mentor: Robert Wilson, Ph.D.
Being from Kalispell, MT, Wade has always been on the move whether it be
hiking, swimming, or running outdoors. He followed his passion for activity and fitness to MSU to get his degree in Exercise Science. Wade's research project is focused on examining the differences on the changes of heart rates between frequent and infrequent video game players. Wade is being assisted by mentor, Dr. Robert Wilson, who has a dual specialization in Exercise Physiology and Exercise and Sport Psychology. In his free time, Wade enjoys helping various LGBTQ nonprofit organizations around the state. In addition to being a McNair scholar, Wade also is the vice president of the MSU Exercise Science Club, is a student teaching assistant for Human Anatomy and Physiology II, and also has been CTR certified as a rapid HIV tester. Wade is currently involved with an internship with the Kalispell Regional Medical Center shadowing occupational therapy and physical therapy and plans on using this experience to guide his decision while applying to graduate school next year.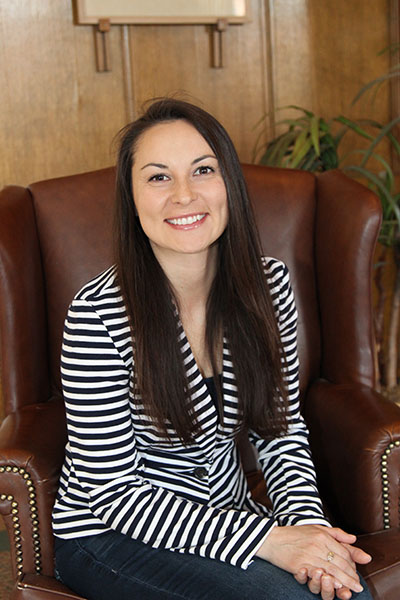 Coleen Trottier
Major: Psychology
Mentor: Suzanne Christopher, Ph.D.
I am majoring in Psychology and in Latin American & Latino/a Studies and Hispanic Studies in the Modern Languages and Literatures Department. I am from Great Falls, Montana and am an enrolled member of the Blackfeet Nation and am also from the Turtle Mountain Band of Chippewa Indians. My research mentors are Suzanne Christopher from MSU's Department of Health and Human Development and Alma Knows His Gun McCormick from the Apsaalooke-based Messengers for Health program. Our research uses a community-based participatory approach to addressing chronic illness self-management with members of the Apsaalooke Nation. My specific research project entails developing an intervention component to improve self-advocacy among individuals with chronic illness. My future plans include applying for the MSU Post Baccalaureate Pre-Medical Certificate Program and attending medical school.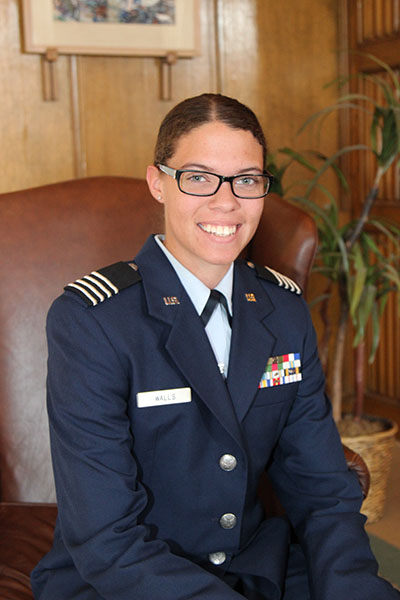 Kelly Walls
Major: Mechanical Engeineering
Mentor: Paul Gannon, Ph.D.
I was born and raised in Redmond, WA where I graduated from Redmond High School. I decided that I wanted to join the Air Force at a young age, which led to my current enrollment in the Air Force ROTC program here at MSU. I am a first year senior in Mechanical Engineering and I work for Dr. Paul Gannon and PhD. candidate Josh Aller in the High Temperature Materials Laboratory, Department of Chemical and Biological Engineering. My research focus is on characterizing a high temperature chlorosilane corrosion environment in order to help improve polysilicon production and therefore help lower the cost of solar panels.