2011 McNair Scholars cohort
Justin Brewer
Cell Biology & Neuroscience
Dr. Christa Merzdorf
I'm currently a junior from Melstone, MT studying Cell Biology and Neuroscience with a concentration on Biomedical Sciences. I plan to pursue an M.D./Ph.D. and become an emergency/trauma physician. Currently, I am attempting to isolate and clone the zic family of genes from chick embryos. Deficiencies and mutations in zic genes have been linked to spina bifida, holoprosencephaly, anencephaly, and other birth defects. Most of this research has been done using frogs; however, chick embryos have the potential to be an ideal model organism for this research. Currently though, chicks cannot be used because the zic family of genes has not been cloned. Thus, the objective of my research is to isolate and clone the zic family of genes from chickens for use in further research.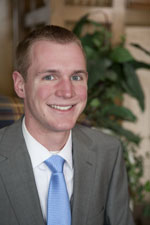 Shane Close
Cell Biology & Neuroscience
Dr. Ian Handley
Conferences:
19th Annual California McNair Scholars Symposium
After graduating high school on the American base in Heidelberg, Germany I came to Montana State University to study Cell Biology and Neuroscience. A couple of years later I decided to add Psychology as another degree because of my additional interest in understanding human cognition, feelings, and behavior that results from factors beyond biology. I hope to earn a PhD in Psychology and in Neuroscience. Currently I am conducting research with Dr. Ian Handley of the Psychology Department and we are looking into factors that influence the placebo effect. Our latest research demonstrated that accuracy goals can eliminate the placebo effect and our current research is looking into the possibility that having previous expectations confirmed might prompt people to correct against the influence of related expectations later. For instance, if people feel they are experiencing the expected side effect of a drug, they may reason their expectations are biasing their experiences. As a result, they may correct against their other expectations for that drug and conclude the drug is ineffective or even harmful.
Jesse Cook
Biochemistry
Dr. Mary Cloninger
I'm currently a junior, from Buffalo, WY studying biochemistry. I plan to pursue a doctorate in the field of organic chemistry with the ultimate goal of teaching and researching at a collegiate level. Presently, I am conducting research with the purpose of investigating the effectiveness of differing generations of dendritic molecules on breaking up cancer cell aggregation. Following the completion of this project, I plan to work with Dr. Cloninger and her lab to better understand the field of synthesis of organic molecules and implement this idea into current cancer research.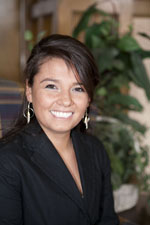 Mariya Couch
Nursing
Dr. Laura Larsson
I am a junior in the Nursing program at MSU originally from Billings, MT and a member of the Northern Cheyenne Tribe of Lame Deer, MT. My research focus is inspired my desire to help other Native people live healthier lifestyles. In partnership with my mentor, Dr. Laura Larsson, I am exploring and identifying the preferred medium to communicate new health care information with rural tribal communities. I have chosen a qualitative description method for my work and am selecting interviewees through a purposeful sampling of the Browning, Montana community. Our goal is to have a culturally meaningful radon awareness message displayed within the community by Spring of 2013. I hope to finish my baccalaureate degree and continue on into a DFNP (Doctorate Family Nurse Practitioner) so that I can serve rural Native communities first hand and work towards primary prevention of illness programs within these under served areas.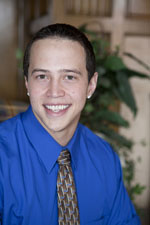 Steven Davis
Chemical & Biological Engineering
Dr. Ross Carlson
Graduated from Billings Skyview High Shool in 2009 and looking forward to graduating with a dual degree in both Chemical and Biological Engineering along with Highest Distinction from the Honors College in 2014. I am proud to represent the Fighting Bobcats as a RS sophomore on the Men's Basketball team. As an enrolled member of the Lower Brule Lakota Nation and descendant of the Blackfeet Nation of MT, my brothers and I spend a great deal of time working through and representing the American Indian Council here at MSU. Working in Dr. Carlson's lab in the Center for Biofilm Engineering, I spent the summer engineering microbial growth colonies with applications potentially impacting the fields of medicine, bioplastics, and alternative energy development.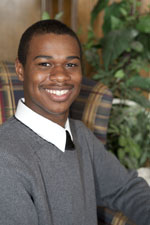 Troy Duker
History (Religious Studies)
Dr. Lynda Sexson
Originally from Delaware, I am a junior at Montana State University. I am studying History (Religious Studies Option.) I hope to earn a PhD in American Religion and to become a university professor. My research interests are Church History, American Religious Movements, Ecology and Religion, and Rural Religion. I am under the mentorship of Dr. Lynda Sexson. My current research is focused on comparative cosmogonies and their relationship to the environmental presuppositions of the respective culture. The conclusions of this research will reveal the ideological foundation of the current ecological crisis as interpreted through mythological traditions.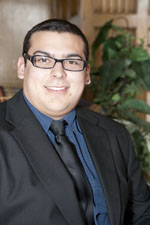 William Dupree
Physics & Mathematics
Dr. Lisa Davis
I am a senior double majoring in physics and math. I am originally from Salmon, Idaho. My future goals are to finish my undergraduate degree here at Montana State, then to pursue a PhD in physics. The areas that interest me are gravitational field study and black holes. I focused my summer research project on exploring partial differential equations in the Math Department. In particular, I focused on the advection equation under the guidance of Dr. Lisa Davis. My next topic of research as a McNair Scholar will be conducted in the Physics Department to be understand gravitational waves while working with Dr. Neil Cornish and lab group.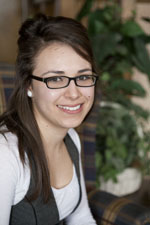 Yanet Eudave
Community Health
Dr. Bethany Letiecq
I am an undergraduate student at MSU studying Community Health with a minor in Hispanic studies. Currently I am a senior and plan to pursue a graduate degree in family and community health. My area of interest is in mental health and well-being of Mexican migrants. I am under the supervision of McNair faculty mentor Dr. Bethany Letiecq, whose current research focuses on the mental health and well-being of Mexican migrant families in the Gallatin Valley. My research project was an addition to Dr. Letiecq's work, which focuses on how Mexican migrants cope in a new, rural settlement area and how coping strategies and documentation status explain depressing among these migrants. With this research, my goal is to improve the health needs of Mexican migrants by facilitating more positive ways for migrants to cope in a new, rural settlement area (Gallatin Valley).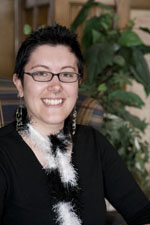 Heather Lee
Modern Languages (French)
Dr. Ada Guisti
Born and raised in New Mexico, I moved to Bozeman four years ago to pursue my undergraduate degree. I am in my senior year, and I will graduate in May 2012 with a BA in French. For my McNair project, I translated a "cultural guidebook" entitled Contribution à la connaissance des us et coutumes du Mali (On the habits and customs of Mali) under the guidance of my faculty mentor Dr. Guisti. I hope to use this project to convince my preferred graduate school that I am an excellent candidate to receive an MA in Translation and Interpretation. In addition to the practical applications of foreign languages, my other academic interests include revolutionary and post-colonial studies of the francophone world and cultural adaptation studies.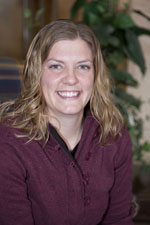 Kelsey Miller
Mechanical Engineering
Dr. David Miller
I am a senior in Mechanical Engineering from Harlowton, Montana. Currently, I am working with Dr. David Miller on a research project addressing the "Shape Memory Alloys" and their potential use as bending actuators. I also have a Bachelors degree in Biology from UM-Missoula and after completing my bachelors degree in Engineering at MSU I plan to pursuing a graduate degree in which I can utilize both degrees, ideally in the prosthetic field.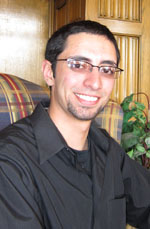 Cameron Robinson
Biological Sciences (Organismal Biology)
Dr. Michael Babcock
Conferences:
19th Annual California McNair Scholars Symposium
I am a Bozeman native and a senior in Biological Science & Psychology. My goal is to finish my degree in Biological Science and Psychology at Montana State University and apply to a graduate program in the field of Neuropsychology. My main areas of interests are trying to understand the complex physiological and psychological connects between a health body and a healthy mind. I hope to continue my education by finishing graduate school and applying to a doctorate program in the field of Psychology and/or Neuroscience. I have been currently working under Dr. Babcock for the past 4 years and the primary goal of our research is to contribute to a better understanding of why the hippocampus is sensitive to transient cerebral ischemia. Behavioral deficits associated with cerebral ischemia in animal models provide a useful tool for understanding the role of the hippocampus in learning and memory.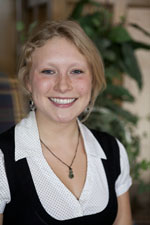 Cheyenne Stevens
Anthropology
Dr. Michael Fox
I was born in Minnesota, but raised for the most part in both Red Lodge, Montana and SE Minnesota. I like to call myself a Montasotan or Minnetanan. I am a junior Anthropology major, double-minoring in Native American Studies and Museum Studies. I currently work in the Education Department of the Museum of the Rockies, where I completed my McNair internship this past summer. I was involved in a variety of museum activities from working with the Events Manager on the 2011 Wine Classic to helping in the Education Department as a camp counselor for Dino Camp for 1st and 2nd-graders. Some of my passions lie in cultural and archaeological anthropology, and I hope to continue research specifically in Native American cultures and applying that to a museum setting. I feel honored to represent McNair as a first-generation college student and plan to continue my education to inspire others to pursue education as a means of bettering themselves, their communities, and their world.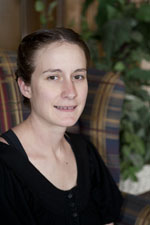 Tesha Tavary
Mechanical Engineering
Dr. David Dickensheets
After serving in the US Navy for six years I moved to Montana to pursue an undergraduate degree in Mechanical engineering with a minor in electrical engineering. Currently I am working under the guidance of Dr. David Dickensheets on the viability of MEMS mirrors in the advancement of Confocal microscopy. This process involved the fabrication of an interfacing system between the MEMS mirrors and the confocal microscope. After completing My bachelors degree I plan to work toward my masters with the ultimate goal of working in the field of renewable energy.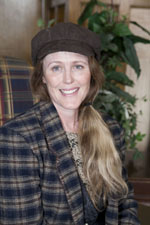 Jennifer Thornburg
Liberal Studies (Quaternity)
Dr. Jerome Coffey
Conferences:
19th Annual California McNair Scholars Symposium
2011 MSU Student Research Celebration
I am a senior double majoring in Liberal Arts and Writing. Currently I am working on a book manuscript, The Dream of the Rood," a re-telling of the earliest Old English poem. This poem is one of the most lyrically beautiful examples of Old English literature. It is particularly interesting because of the Norse influence on imagery and syntax. Having successfully translated the text from Old English into Modern English, I then rewrote it in verse form. My vision is to create a visually beautiful, rhymed manuscript that the public will enjoy as they learn about this important, ancient text. I am currently working on the art phase of the project, which includes illuminated letters and illustrations. I plan to pursue my graduate degrees in English.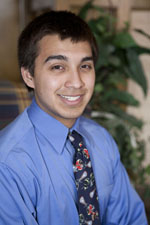 Andrew Villarreal
Architecture
Tom McNab
I am from Aurora, Co and came to Montana State University for the mountains, lacrosse and most importantly the outstanding architecture program. I will be graduating in the spring of 2012 with an undergraduate degree in architecture. Next, I plan to attend MSU to obtain my masters degree and ultimately I intend to obtain my doctorate in architecture. My current McNair research project, under the guidance of my McNair mentor Tom McNab, involves better understanding the psychology of space and how it effects the healing process in healthcare based facilities and assisted living facilities. As a result, I wish to demonstrate how providing opportunities and choices as well as a dynamic environment can really affect the outcome of clients wellbeing. The ultimate goal of my research is to take the gathered information and use it in a region based facility that would take into account a well designed atmosphere that would be very efficient and cutting edge in its use of available resources that help with the healing process.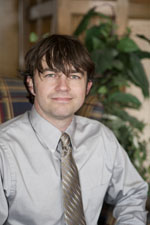 Michael Wilson
History
Dr. Lynda Sexson
I am a junior at Montana State University studying History (Religious Studies Option). I am working toward a PhD in comparative religions. My areas of interest are the development of ancient religious traditions and their relationship to science and new systems of thought. My 2011 research project focuses on the impact Egyptian mining colonies had on the development of neighboring people's religions. My mentor for this project is Dr. Lynda Sexson.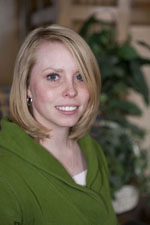 Kaysha Young
Mechanical Engineering
Dr. Laura Stanley
Conferences:
2011 MSU Student Research Celebration
I am a senior in Mechanical Engineering and Mechanical Engineering Technology, from the the beautiful town of Pony, Montana. My future goal is to earn my Masters degree in Human Ergonomics. After completion of this degree, I wish to pursue my doctorate in engineering. I am interested in designing infant car seats to reduction the number of infant fatalities in vehicle crashes. I currently conduct research under the mentorship of Dr. Laura Stanley at Western Transportation Institute. In the spring and summer of 2011 we studied driver's performance while texting. We are looking into the differences between voice activated texting and conventional texting in order to determine if one method is less distracting and more safe than the other method. My plan for the upcoming year is to continue to work under Dr. Stanley with her research team while investigating young driver hazard perception.